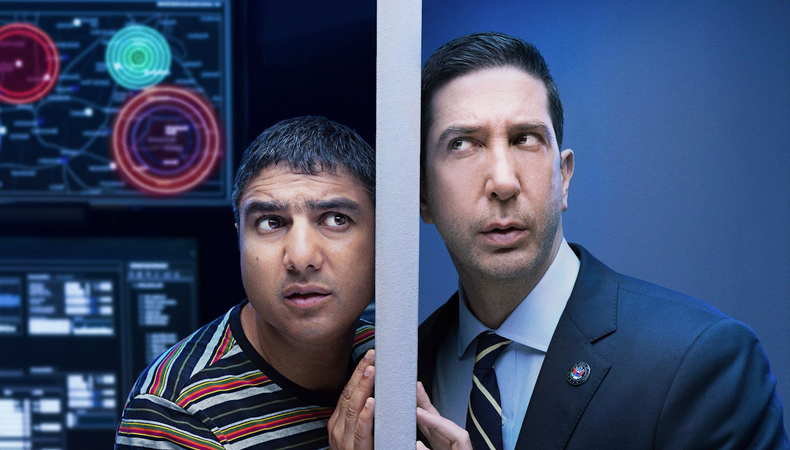 Greenlit means a project is officially a go, so all you have to do is follow these leads to stay up to date. You never know where you'll find an opportunity to land an audition!
Intelligence 2
Nick Mohammed's odd-couple comedy series returns for a second series, following a power-hungry NSA agent and a computer geek as they combat cybercrime. Starring Mohammed alongside David Schwimmer, the next six episodes shoot from May. Casting director Rosalie Clayton is attached.
READ: 21 London Casting Directors You Should Know
You
Sky's adaptation of Zoran Drvenkar's novel bestselling novel You begins filming this summer. The Capture writer Ben Chanan spins the novel into an eight-part series following Tara, a woman who kills her estranged father in a drug-fuelled rage and flees across Europe with her best friend in tow. The series shoots in the UK as well as various European locations. Casting is by Daniel Edwards and Guilt director Robert McKillop is attached.
More greenlit UK projects: