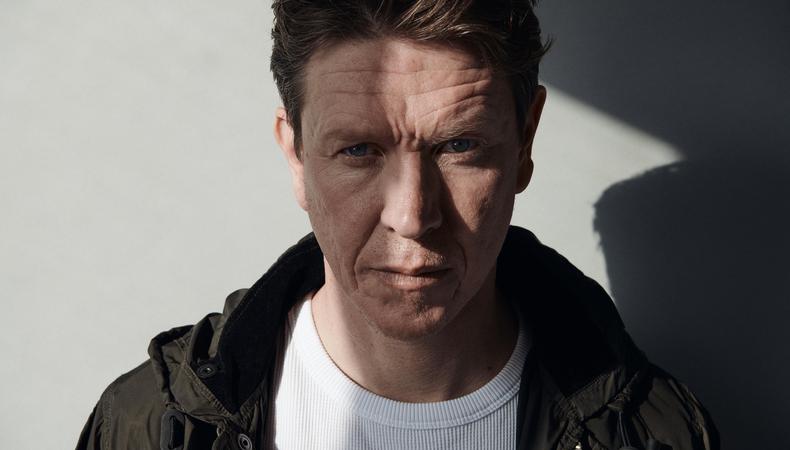 The following Career Dispatches essay was written by Sam Spruell, who is about to star in director Steve McQueen's much-heralded Small Axe: Mangrove, set among civil unrest in 1960s Notting Hill. Soon after, Spruell co-stars alongside Colin Farrell and Jack O'Connell in The North Water. Spruell's enviable career spans stage, TV, and film, working with actors including Tom Hardy, Kristen Stewart and Charlize Theron and directors Ridley Scott, Katherine Bigelow, and Andrew Haigh. Here, Spruell reflects on the advice he'd give his younger self and shares the insights into acting that he's learned along the way.
Advice to my younger self
The advice I would give my younger self is, unfortunately, the advice I would give to myself now. By its nature, each new acting job takes you back to square one, a reset if you like, where you arrive at the fresh challenge feeling like you know nothing.
Find some confidence! Trust in whatever process you've instinctively found yourself in and go with the creative flow. Trust that you've been employed because people believe you can play the part. So, play the part and stop being hyper-sensitive to each reaction the director gives you. Also, lose your keen awareness of the director's reaction to your fellow actors – don't let the celebration of their talent be a negative comment on your own. Love the good work of others and let it inspire you to be better. And if you can't do that, reflect, after the job, on just how much you may have learned from an actor in a creative sweet spot, executing a character with both an emotional intensity and a lightness of touch few can pull off.
Author Jonathan Franzen said that you can no longer be so angry after success. I have had a bit of success, and am less angry. But, don't wait for the success to make this change – it's unattractive.
Looking for your next TV role? Check out our UK castings
Allow opinions to inspire rather than intimidate
I like to talk about acting or character, and the best chats are where everything you thought you knew is turned on its head. Or when a director gives you a totally different perspective on the person you're playing. It's frightening, but it releases new and exhilarating possibilities, so be open – allow opinions to inspire rather than intimidate. I've always been quite good at fighting my corner, but I think I would tell myself back then (and now) to talk less and listen more.
Enjoy the frivolities of the business and be less concerned about appearing adult (advice to me in my 20s). If you are lucky enough to enjoy a bit of the glamour – live it. Don't be shy but be generous of spirit and enjoy burning the candle at both ends – you are young and lucky to be at a premiere or a glamorous party. Stop worrying about whether you're speaking to the right people and instead enjoy the unknown with whoever you've ended up with – they are probably much more interesting than the important people who you think you're missing out on. Being friendly and open does not mean you are uncool or uninteresting – you're an asset, as you make other people feel good about themselves.
Don't presume to know, don't presume the people you are working with know.
Sometimes you come across an actor who doesn't seem to be interested in anyone but themselves – but surely this can't sustain you in your exploration of humanity? Stay interested in all kinds of people, especially the ones you don't like. They often have a more striking presentation of what's going on inside their heads. Remember them – they will form the basis of lots of characters that you play in the future. Ask questions, get people talking – it will open you up to the experiences that can be very different from your own. There is a theme emerging here: don't presume to know, don't presume the people you are working with know. Ask the obvious questions. They can unlock a scene, or resolve a conflict before it has begun. With filming often moving fast, a good question can refocus minds and help us not to fall into familiar tropes that have gone before – pushing us into creating more original pieces of work.
Work is work
Try to embrace the stratospheric rise of others. Lucrative and fame-making offers to your peers are hard to make sense of, especially when you're doing theatre above a pub for 50 quid a week. On the flip side, don't be snobby about theatre above a pub. It has an equal chance of being brilliant – in fact, films and television are often subject to really negative forces that come with the large finance attached to those projects. "Work is work" is what I'm saying, whether it's for a small outfit or the biggest and brightest of Hollywood productions. Critical judgements should be based on the same things – the quality of the script, the skill of the direction etc. To have money as an actor is great, but it won't make you happy like a good script or working with people who are striving for original creativity.
Similarly, don't be critical of peoples' routes into the business. Whether they've trained at drama school or not, whether they used to be a model, or a musician or anything else – don't pre-judge. They can either do it or not and the opposite kind of actor to you is often the most informative. In 2003, I worked with a famous soap actor. While I was very serious and invested in quite a tortuous process, he just turned up and was the part he was playing. His fleet-of-foot acting, learnt from years of quick-fire shooting on a soap, wasn't something I could replicate, but it has informed what I do ever since. Sometimes it's best to not get too bogged down in your method, just be in the moment and react to what the other actor is doing. Do, however, learn your lines. I've experimented with not doing this and nothing good comes of it. If you get on a set with a good script and everyone knows their words, you've got a shot at doing something great!
While on a film called Defiance, I shouted "cut" during a big scene because I fell over. I was just one element of that scene and each take was costing a lot of money. Ed Zwick, the director came to check if I was OK and then said this: "You have lots of words while I only have Action and Cut. Can I keep those two for myself?"
That was good advice.
Small Axe is coming to BBC One and iPlayer on Sunday 15 November and Amazon Prime on 20 November