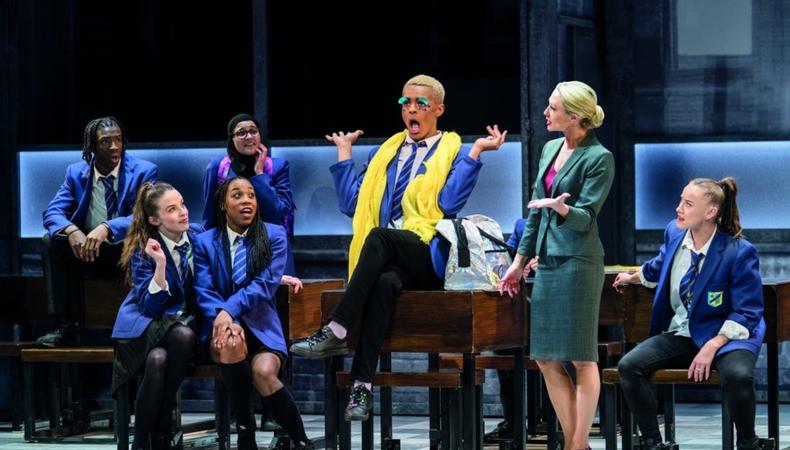 Musicals, short films, and more—find out what roles you can land in the UK today.
EVERYBODY'S TALKING ABOUT JAMIE
Smash hit stage musical Everybody's Talking About Jamie is heading to the big screen and shooting on location in Sheffield this year, where the story is set. The team are casting background performers of all shapes, sizes, and ethnicities for the film and holding an open casting call in Sheffield on June 5. Male and female talent, aged 18 and older, is wanted. No previous acting experience is necessary. Performers must have the right to work in the UK and provide a proof of ID. All work is paid a minimum of £120. For those who aren't able to attend, find out how you can register online from the casting notice and apply now.
THE LAST RITE
From writer and director Leroy Kincaide and Nocturnal Pictures, The Last Rite is a dark and suspenseful paranormal horror feature the makers hope to be the stand out independent horror film of 2020. The team are looking for a performer who wants to take their acting to the next level to lead The Last Rite. The role of Ben is for male talent, aged 28–40. He's an art dealer with a good sense of style who is sure of himself but has issues opening up to others. He's truly in love but nonetheless finds it difficult letting his partner into his personal spaces. Filming begins in September, with mainly night shoots until the start of October. A car for travel is ideal due to night shooting. Filming takes place on location in Kent. The role is paid a flat fee of £800 with food and drink provided on set. The team are looking for a performer based in London or Kent. Head over to the casting notice for more information and to apply now.
MISPHONIA
Surreal short film Misophonia sees a man who berates his neighbours for making noise go to the extreme of asking his heart to stop so he can sleep in peace. The student team are casting the male and female leads for actors with basic singing skills. Derren is for male talent, aged 35–70. He's a lonely middle-aged man who works in a zoo and is obsessed with animals. He has a restless mind and is disturbed by noise. Colette is for female talent, aged 35–70. She lives alone above Derren and is constantly being told off for singing to herself. She's serene, gentle, and perhaps Derren's saviour. The short film shoots for two days in July on location in London, with dates to be set according to availability. Roles are paid £70 per shooting day, with meals provided and travel expenses covered. See the casting notice to find out more and apply now.