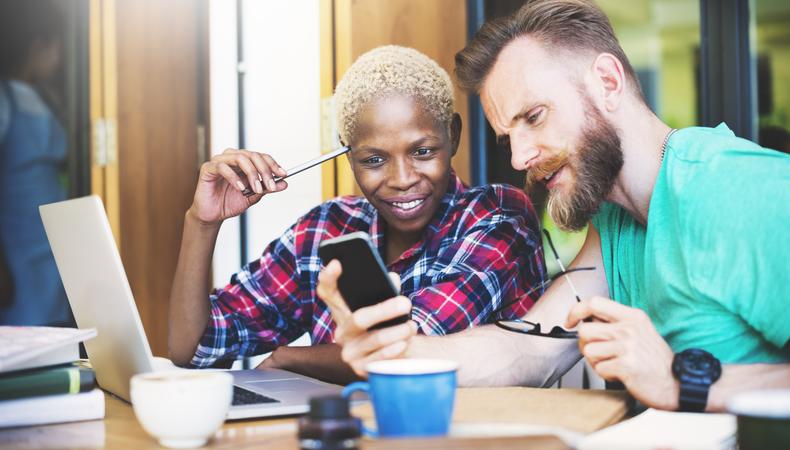 I've been getting the same question on a near-daily basis: 'What really gets on your nerves about the people you work with?'
My answer is always the same: poor organisation. I don't think that actors, as individuals, fully understand the wider consequences of being poorly organized. I mean, I don't even ask my actors to go into specifics, but the minimum is that I know where you are and when.
So, let's put this into perspective. I run a boutique agency out of London in the UK. I currently have a 97% attendance record, and for good reason: I have a zero tolerance policy on poor organisation.
Now, I know this isn't true of all agents. On many occasions I have had conversations with prospective actors who tell me that they haven't heard from their agents in months, or that they don't get many auditions. Actors, you have to help your agents want to push for you. We already believe in your talent or we wouldn't have signed you—but the rest is up to you.
I issue each actor with his or her own personal calendar. I do this because, in such a fast paced job, there is not always time to call each actor before each submission, especially for urgent requests. It is a time saving exercise that will enable me to get you more auditions, more quickly.
Last week I called an actor to tell them about an audition on Monday morning.
"Sorry man, I am on holiday in Italy next week."
And when were you planning to let me know?
Now, let's look at the chain of events and possible consequences of such actions. This lack of simple organization has now wasted my time—this is not really your concern, and I do get that. However, what should be of more concern, and what many actors don't think about, is that your lack of organisation has just wasted the time of a casting director. A good agent would never let the actor take the rap here, so you are fairly safe personally. However, a casting director has listed you, made a phone call, emailed a script and checked your availability.
Now, I always take it on the chin, because maybe I should call you every time, even though that would render any calendar software expense useless. However, this has just had the following implications on our relationship: I now no longer trust that you will keep me in the loop. I become hesitant to suggest you. I ask myself, what does this say about you if you were cast? To me it says you cannot complete a simple calendar notification stating 'AWAY THIS WEEK.' So, I ask, would you fulfill contractual requirements? Would you arrive on time? Would you even turn up? Would you have remembered to put on your underpants for rehearsals?
Actors, we love you—this is why we do what we do. But don't scare us into not having your best interests at heart. Help us help you! If you are not gaining auditions, think back, have you let someone down? If so, call them, apologize and promise that you will stay organised. Start climbing back up the priority ladder. You will see results, I assure you.
Inspired by this post? Check out our audition listings!
Sam Connor is the Head Agent at Connor Management, a boutique actors' management agency based in London that represents British and international clients across all forms of performance, art and entertainment media, including film, TV, theatre and commercials.
The views expressed in this article are solely that of the individual(s) providing them,
and do not necessarily reflect the opinions of Backstage or its staff.