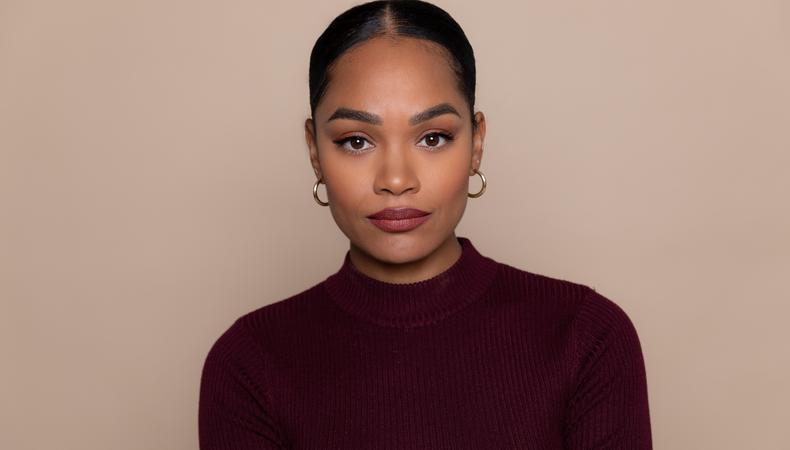 The following essay was told to Backstage by Tahirah Sharif, who is currently starring on Sky Max's "A Town Called Malice."
I grew up watching a really wide range of movies, from '50s films to Bollywood to kung fu and sci-fi. My mum was an English teacher who prioritised books and reading over anything else. But as I got a bit older, I started watching films that she would tape off the TV; she would record everything, in every genre. Where books provided a way to create an entire world with my imagination, which I absolutely loved as a kid, movies sparked something else in me—not necessarily thinking I wanted to be up onscreen (yet), but that I wanted to tell stories.
When I started doing school plays, I was always the kid that knew all my lines. Even at the age of 6, doing "The Three Little Pigs," I just always wanted to be involved in drama of any kind. The BRIT School was the first time I'd been in an environment with like-minded people, but I lacked confidence. I didn't really like the competitive aspect of it, and I tended to shrink back.
I remember thinking that acting probably wasn't for me. I became more focussed on working behind the camera—script-writing and production—but soon came to realise that wasn't really for me, either. Then my auntie told me about the Identity School of Acting, a drama school that allowed you to train at weekends. It really reignited my passion for acting.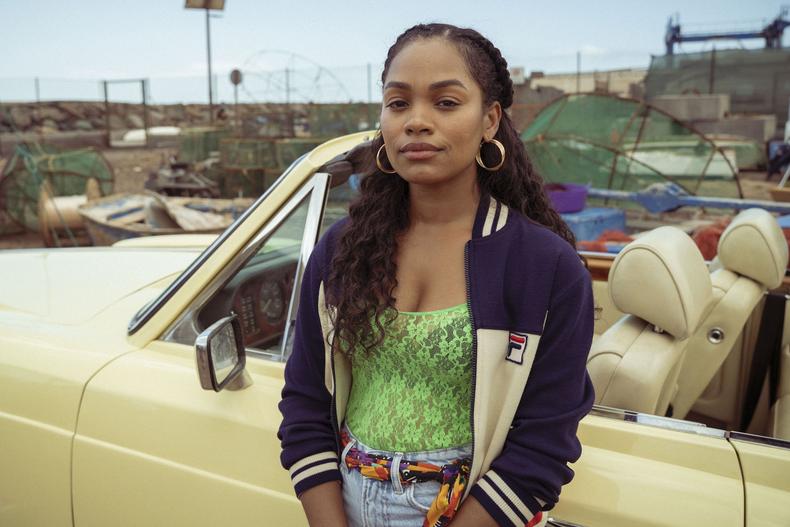 Tahirah Sharif as Cindy Carter in 'A Town Called Malice'
When I decided to act it full-time, people told me I wouldn't make any money and implied it wasn't the right choice; but I felt it was what I had to do. It was burning within me, and I couldn't squash it down anymore. I thought, At least if it doesn't work out, I can say I gave it everything. There are still instances I look back on and think, If I'd just had more confidence, I could've been more successful earlier. But it takes a while to find that self-belief. Hard work and self-belief are the most important things that got me where I am now.
I've now acted in a range of different genres, but when it comes to building characters, my approach remains the same. The first thing I always do is write up my character's backstory based on what I know from the script. It can be little things—like what they like to eat—most of which doesn't come up during filming; but it helps to inform my decisions on set. It also helps to ground the character in reality. What star sign is she? What music does she like? What's she scared of? All of these things help give me a foundation that I can refer back to. I also make a playlist for each character I play, which really helps me get in the zone.
It's important to focus on ways of making the character and the drama believable. "The Haunting of Bly Manor," for example, was a horror series; it featured ghosts and all sorts of elements that don't exist in the real world. But I always tried to make it believable. Even if you can't draw on past experience to build a character, trust your gut and try to stay true to the reality of the story. One thing I've definitely learned over the years is that your gut is hardly ever wrong.