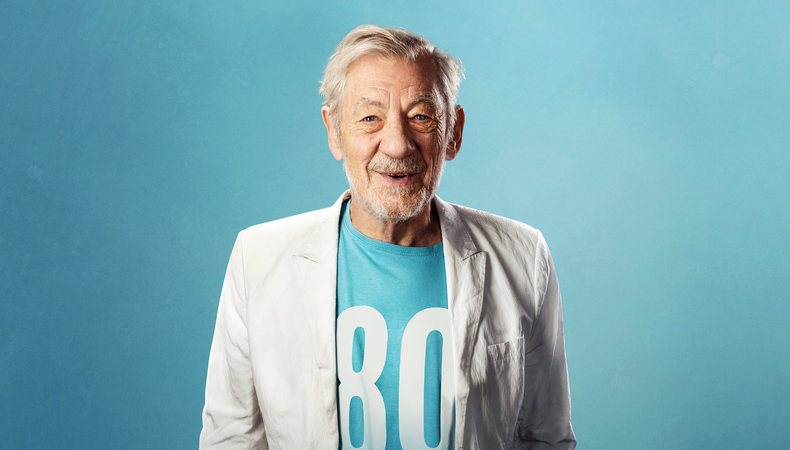 Hello, and welcome back to Week in Review, our roundup of industry-wide news. From stage to screens big and small, we've got you covered. It's everything you need to know and all you can't afford to miss.
Talawa Theatre addresses ethnic minority traineeship controversy
After a week of opinion pieces and argument on social media, Talawa Theatre have addressed the awarding of a traineeship for minority ethnic arts leaders to a director born to white parents. Anthony Ekundayo Lennon was placed on an Arts Council funded scheme for minority ethnic participants with Talawa, a black-led touring theatre company based in London. The award caused outrage from some as Lennon has spoken publicly about being born to white Irish parents, and is quoted as saying that despite this, he identified as mixed race and as an "African born-again."
Talawa's artistic director Michael Buffong said in a statement that Lennon had applied as a mixed-race individual. Before awarding the two-year, paid position with Talawa, Buffong said he sought legal advice and deemed Lennon was eligible. Describing the case as "unique" and "complex," his statement last week said: "I welcome the debate around identity, and while I am no arbiter of that debate, surely we must acknowledge that there are nuances and grey areas."
Buffong also echoed what some in the industry have called the "hijacking" of the debate by people "attacking the validity of funding for BAME practitioners." He added that the industry is "lurching towards even more exclusion of marginalised communities."
Talawa are internationally-renowned, having staged more than 40 productions over three decades, including a black-led King Lear broadcast by the BBC and several first-ever all-black productions.
Read the full statement here.
Equity demand overhaul of regional theatre contracts
Equity called for a "radical" overhaul of pay and conditions in commercial and subsidised regional theatres, bringing pay and terms in both under a single agreement. As with the union's recent call for change in the West End, proposals emphasise family-friendly working conditions along with pay rises and better deals for understudies. Demands include a £300 per week "living away allowance," a drop in the number of hours worked per week and premium pay for rehearsals on a sixth consecutive day. Submitted to the UK Theatre, the organisation representing employers and producers, Equity's Paul Fleming said the bold demands will encourage producers to respect the "work/life balance of stage management and performers."
Check out The Business for our full report on Equity's demands.
Salisbury rallies behind local panto after traumatic year
Salisbury's pantomime has seen the best ticket sales on record as the community rallies in the wake of the Russian nerve agent attack. Earlier this year, intelligence services confirmed that two Russian spies travelled to the quiet cathedral city intending to kill expat Sergei Skripal with Novichok, a deadly nerve agent. Sergei and his daughter Julia remained in a critical condition for weeks before making a full recovery, though local mother of three Dawn Sturgess died after being exposed to the Novichok.
As the traumatic year draws to a close, locals seem intent on cheering themselves up with the booing, cheering and he's-behind-you gags only a classic pantomime can provide. Salisbury Playhouse's Beauty and the Beast has been extended to meet demand, with Gareth Machin, the artistic director of Wiltshire Creative, saying the production would be a good rallying point for the community: "At the end of a very difficult year, I think the people of Salisbury are looking for something positive, something to bring them together," he said. "The pantomime feels more important than ever."
Manchester producers launch evening musical academy
Producers in Manchester announced the opening of a new musical theatre academy for local performers. The part-time course will run on weekday evenings and feature regular guest teachers. It's the brainchild of Aria Entertainment's Katy Lipson, alongside Joseph Houston and William Whelton, the founders of the Hope Mill Theatre in Manchester. The trio said: "There is nothing more crucial than being trained by people actively working in the industry – people who see the changes occurring."
The Hope Aria Academy will open in April 2019, with courses finishing with an end-of-term production for invited agents and casting directors. The founders say that Hope Aria will serve those not yet ready to take up a full-time drama training as well as performers who have trained professionally and are "looking for a fresh approach to training within a smaller, more focused atmosphere."
Read more here.
Screen production news
Netflix announced they are to up the number of drama series produced in Europe languages other than English. Following the global success of Spanish crime thriller Money Heist and German mystery Dark, the first German-language series produced by the streaming-giant. The company announced two new dramas at the Lisbon Web Summit last week, produced in Norway and Spain and coming to the service in 2020. Netflix recruited Borgen creator Adam Price to produce Ragnarök, their first ever Norwegian show, which follows a god reincarnated as a modern teenager.
Their fifth Spanish-language series produced in Spain, Alma will tell the story of a young woman losing her memory following an accident and is created by writer-director Sergio Sánchez (The Orphanage).
Read more here.
Stage production news
Ian McKellen has announced he'll be visiting 80 UK venues as part of an ambitious nine-month solo tour in celebration of his 80th birthday. His one-man show, Tolkien, Shakespeare, Others…and YOU, will play at theatres from Cornwall to Orkney. Some venues have a personal connection for the actor, including LGBT+ venue Above the Stag Theatre, amateur group the Questors, and Mckellen's old drama school, RADA. He'll also be taking in audiences at small independent regional theatres such as Wigan Little Theatre and the Marine Theatre in Lyme Regis. All profits are to generate funds for specific causes at each theatre, including supporting young person's ticket schemes, refurbishing auditoriums and supporting emerging talent.
Read more here.