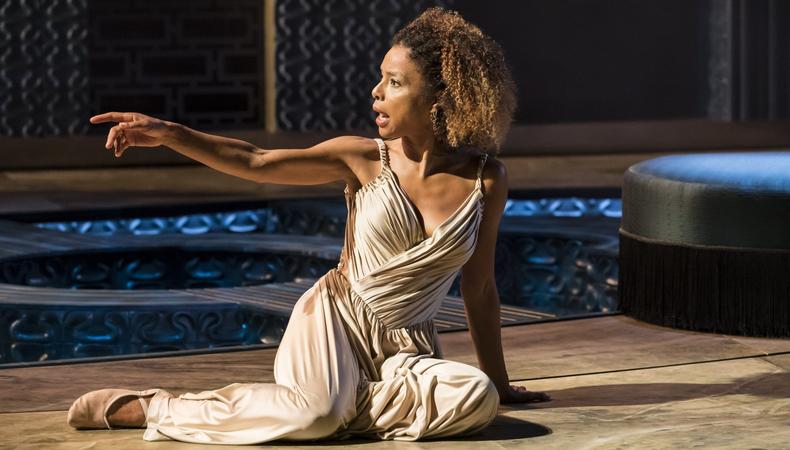 We get it – you've been busy, that sock drawer won't organise itself, and you've probably got a life to live, work to do and rent to pay. It's tough trying to keep up with everything going on out there, especially when it comes to theatre. But it has been a bumper year, and just in case you've had other things on, we're here with your 2018 Cheat Sheet on all things theatrical…
Company (Gielgud Theatre)
Stephen Sondheim's 1970 musical got a thoroughly modern revamp this year thanks to director Marianne Elliott and the decision to change the gender of its lead character from a man to a woman. Rosalie Craig is Bobbie, whose married friends despair at her perennially single status. After much persuasion, 88-year-old Sondheim gave the production his blessing – and the show is also blessed by the presence of Broadway legend Patti LuPone. A hit!
The water cooler chat: "It's not simply a revival, it's a revolution – Sondheim Reborn!"
The Lehman Trilogy (National Theatre – Lyttelton)
The origins of the 2008 financial crash as told through the history of one outrageously rich family might not sound like a good night out, but director Sam Mendes turned the story of the Lehman Brothers into a theatrical hit. Whereas other stagings of the play deployed a huge cast, Mendes used the considerable talents of Simon Russell Beale, Ben Miles and Adam Godley to play the brothers and multiple other roles. A West End run beckons next year.
The water cooler chat: "Thank god Sam Mendes is back in the theatre where he belongs!"
The Inheritance (Young Vic & Noël Coward Theatre)
If you thought 2017 was the year for two-part plays about gay life in New York, think again. Fresh off the much-lauded heels of the National's starry Angels in America came 2018's The Inheritance. Directed by Stephen Daldry, this seven-hour epic started in the Young Vic and moved to the West End. Life, love, politics and the reappearance of Vanessa Redgrave – what more could audiences want!
The water cooler chat: "Vanessa Redgrave steals the show!"
Hamilton (Victoria Palace Theatre)
America loved it, Harry and Meghan loved it; OK, Mike Pence didn't love it – but this year British audiences joined the applause for Lin-Manuel Miranda's brilliantly original take on US history. Jamael Westman stars as founding father Alexander Hamilton, a man on the make who sings and raps his way through the making of America. It may have opened 10 days shy of 2018, but this very modern musical was the West End hit of this year.
The water cooler chat: "Apparently they're in pre-production for the film. Can't wait!"
King Lear (Minerva Chichester & Duke of York's)
At almost 80, Sir Ian McKellen won rave reviews for his latest and probably final turn as King Lear. Critics called his performance "spellbinding" and "magnificent" but McKellen insisted: "That's it!" when it comes to big Shakespearean roles. Next year he'll be touring 80 UK theatres with his one-man show – so we say never say never!
The water cooler chat: "He really is a tour de force. One of the UK's most loved theatrical knights!"
Tina (Aldwych Theatre)
Thinking is fine but sometimes audiences also want to have fun and you don't get much more fun than the music of Tina Turner. Critics agreed this jukebox musical of her life was raised above the norm by a powerhouse performance by its star Adrienne Warren. Directed by Mamma Mia's Phyllida Lloyd, it's off to wow Broadway next year.
The water cooler chat: "What's Adrienne got to do with it? Quite a lot actually!"
Antony & Cleopatra (National Theatre – Olivier)
Ralph Fiennes and Sophie Okonedo doing Shakespeare at the National with live snakes. Nuff said!
The water cooler chat: "I saw Judi and Tony Hopkins do it in '87 - nothing can top that!"