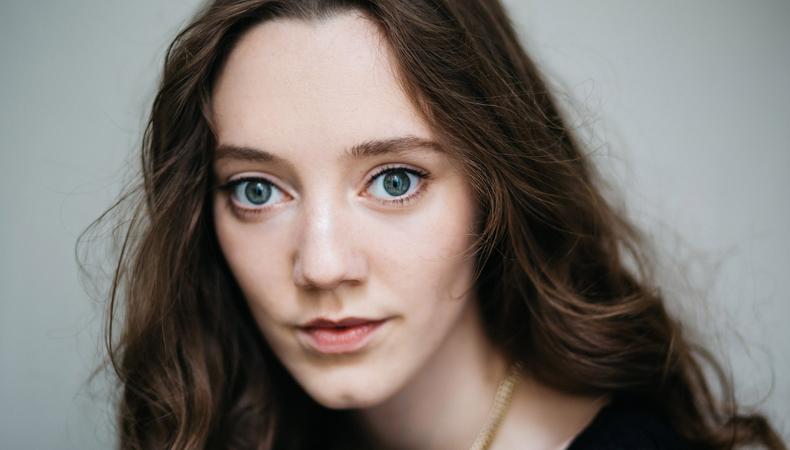 The star of 'Sex Education' and 'The Witcher: Blood Origin' reflects on her career thus far—and the training that got her to where she is today.
My dad is an actor, and as a kid, we'd go and watch him perform all over Scotland. I think from a very early age I knew it was what I wanted to do as well. I remember at the dinner table, I would stand on my chair and give long speeches. People were very kind and generous to me, despite being bored out their heads. Fortunately, I was accepted for being a loudmouth!
When I told my dad I wanted to act, I know he thought: Please don't; but he accepted I was just going to have to try to do it anyways. My mum and sister are also part of that creative world, and I've come to realise how lucky I am to be able to have such in-depth conversations with my family about the work we each do; I'm sure it's brought us all closer together.
I went to drama school at Guildhall in London, which in many ways opened up the world for me—through getting to meet all these different people and learning that there are many different ways to get into a role. I've always acted on instinct; I guess I tend to feel something and then work out what it is. I was very fortunate that I got funding through scholarships and the Scottish government so that I could go. I relied on the kindness of strangers, and hope one day I'll be able to repay that.
The first professional gig I got was Sex Education on Netflix, which was a wonderful and slightly daunting thing for my life. I was absolutely terrified. I turned up to set with all these people who'd been doing it for a series already. I had total impostor syndrome. I just kept thinking, I don't know what I'm doing; please don't let me get found out. But it was an amazing realisation of what the job really is, and everyone was so kind. After that, I filmed The Nest on the BBC, which was a very intense and magic three months; but I felt more confident, and I loved the experience.
"When I get a role, I like to gather as much information as I can to create memories of them. And with Merwyn, there was so much opportunity to do that."
In The Witcher: Blood Origin, I play Princess Merwyn, who lives in a very patriarchal society and is in the shadow of her brother. She has such great ambition and drive. She wants to be an architect of the new golden age of elfkind, but she's seen only as a pawn to be used in a marriage alliance. Understandably, that doesn't cut it for her, and she wants more.
On set, I was constantly taken aback by how many people are involved in bringing the character to the screen, from the writers to the costume makers, makeup and hair artists, and set dressers. All their work really helped me find out who Merwyn was. When I get a role, I like to gather as much information as I can to create memories of them. And with Merwyn, there was so much opportunity to do that. I know there's a lot of love for the Witcher universe, so I don't want to disappoint anyone.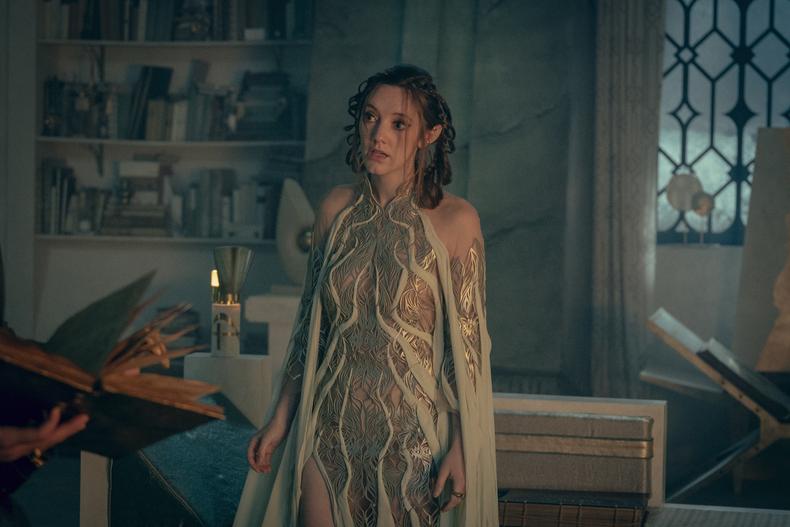 Mirren Mack on 'The Witcher: Blood Origin'/Susie Allnutt
As well as my screen work, I've continued to work onstage, most recently playing Ophelia in Hamlet at the Bristol Old Vic. I really appreciate the rehearsal time you get in theatre. There's more chance to experiment with the character and build a rapport with the other cast members. It's funny how in film and television, you can have a love scene with someone on the first day of meeting them.
I want to pinch myself sometimes that I'm getting to do this as a job. My younger self had a pretty sturdy head on her shoulders; but if she asked for advice, I'd tell young Mirren to listen, and drink in as much of other people's experiences as possible. But also, trust your inner voice, and hold onto the people you love.
Mirren Mack spoke to Backstage UK editor Theo Bosanquet. 'The Witcher: Blood Origin' is streaming on Netflix from 25 December.