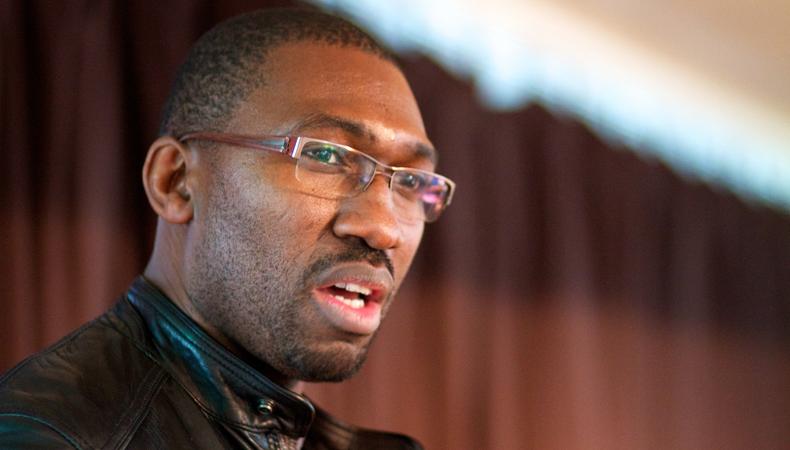 Theatres have been pushing onstage diversity for years, and now a new action plan by the media and entertainment trade union BECTU has announced there should be more diversity offstage too.
More than 90 theatres and producers have signed up to the initiative in an attempt to diversity staff across theatre, from backstage to front-of-house teams.
In some London theatres the current BAME backstage workforce is as low as 5% – in a city where 41% of the city's population identify as non-white. This is why BECTU realises there's never been a better time to redress the balance.
They told Backstage: "Our diversity action plan aims to make it as easy as possible for theatres to adopt a best-practice recruitment policy and address the under-representation of BAME workers in their theatres in non-performing roles."
However, the initiative should benefit actors too, as a more diverse backstage staff should encourage theatres to invest in more diverse programming, leading to a greater number of roles for BAME actors or for people from minority groups. BECTU told us: "We do believe it will have a positive impact particularly with BAME actors. At the launch of our action plan last week Kwame Kwei-Armah referred to how it feels to walk into a theatre and realise he's the only BAME person there. So a theatre with a multiracial workforce will of course feel more inclusive to minority ethnic actors."
The plan was launched at the English National Opera by Sadiq Khan, the Mayor of London. Theatres that have signed up include the Royal Opera House, the Young Vic, Sadler's Wells, and Delfont Mackintosh theatre group. 13 theatres across Scotland have also signed up.
BECTU will help these theatres by sharing information of recruitment techniques that have previously been successful and tools that make it easier to recruit and retain backstage talent.
"It is absolutely vital that people from all backgrounds are able to access the wide array of creative careers available in our theatres," said Sadiq Khan at the launch.
"BECTU should be congratulated on leading the way in uniting theatres in London and across the country to ensure their workforces are more representative and I urge the creative sector as a whole to follow their example and increase access to these rewarding careers."
Even organisations that have long been perceived as exclusive have signed up to BECTU's new initiative. In BECTU's statement, the English National Opera chief executive Stuart Murphy said they were committed to reflecting societal diversity in their workforce "whether that's on stage, in the pit or behind the scenes, and at all tiers of our organisation. As one of the country's leading arts organisations we believe we have a duty to reflect the ethnic, gender, class, sexuality and disability status of those who help fund us."
Last year an Arts Council England study found that 92 percent of people working in the top ten theatres were white, so it's hoped this plan will encourage theatres to consider how best to represent the UK's current demography.
And BECTU underlines how this will carry through from those offstage to those in front of the audience. They told us: "One would hope that greater awareness of race diversity might inspire more encouragement and confidence to implement integrated casting and avoid casting misjudgements."