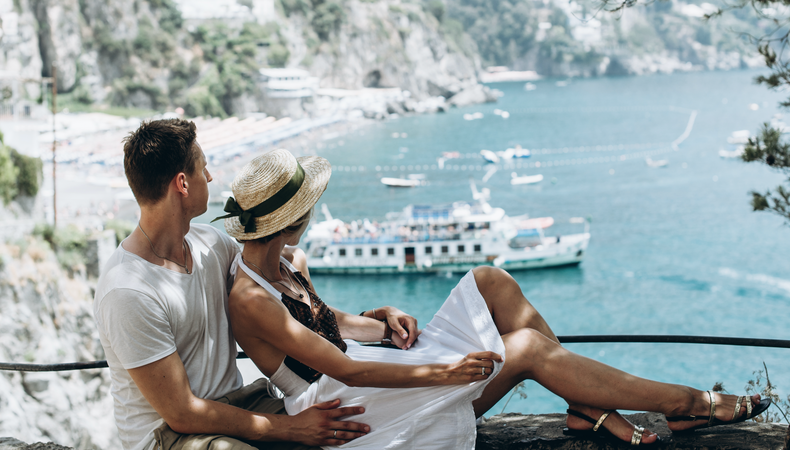 Update those headshots and sharpen your audition skills for this selection of feature films currently auditioning through the Backstage casting platform, from languorous drama on Lake Garda to psychological noir on the streets of London...
Azzurra
This low-budget indie film follows the love lives of four characters as they play out over the course of a day in the Italian countryside. Lead role Azzurra is for a female actor of any ethnicity with a British accent and a playing age of 19–28. She's energetic, charming, and sweet, but with a sharp tongue. Lead male Eric is for an actor of any ethnicity with a playing age of 20–28, with a native New York accent (but also with a "good ear" for French). Both supporting actor roles are also available, one of which will involve nudity in a "single brief shower scene." Promising applicants will be invited to self-tape prior to a reading (so hone those self-tape skills). Pay is TBD (return travel to Italy and accommodation expenses will be fully covered), and shooting will be 1–16 March in Italy's beautiful Lake Garda.
NKBF
Support and background roles are available in this film about two best friends. Football players of all genders and ethnicities with playing ages 18–25 are needed (with basic football skills), and background artists of all genders and ethnicities are needed to play students for a school scene. Shoot days are 20–21 December in Gravesend, Kent. Pay is £82.10 for 10 hours' work, and travel will be provided to and from Stratford station.
READ: How to Get Cast on Backstage In the UK
Nest of Vampires
This feature-length horror film is casting for support actor Simone, a role for a white female actor 24–50, a "thoughtful, kind-hearted individual who finds herself targeted by a ruthless human trafficking gang." Background artist role Tracey is also available for a female with a playing age of 18–25. She's been kidnapped by the gang and sent to a secret location. Please note that Tracey's role does require nudity. The film will be shooting in January 2020 in Hinckley, and payment is £65 for Simone and £80 for Tracey, both for eight hours' work.
Fortune Cookies
This 1990s-set feature film, centred around a family Chinese restaurant, is produced by Screen Northants, a not-for-profit social enterprise company supported by BBC Children in Need. The team are casting for two leads: Frank is a role for a male actor with a 25–60 age range, a "colourful 90s gameshow host with questionable intentions and evaporated morals," while Ernie is a role for a male or female actor with a playing age of 35–70, a "disgraced ex-theatre starlet turned electrician." The film shoots in January and February 2020 in Northampton, and due to the charitable nature of the organisation, payment is costs-only, which equates to £476 for Ernie and £335 for Frank.
The Surgeon
Supporting roles are being cast for this feature-length psychological thriller set in a London house. From writer-director Becky Sharpe, this is a low budget film about "a woman looking for love in the darkest of places." Six different support roles are available for male and female actors, and playing ages range from 26 to 86. The feature shoots in late January and early February in London. The project is described as "deferred payment," with expenses paid, and could suit actors looking to expand their feature film credits.