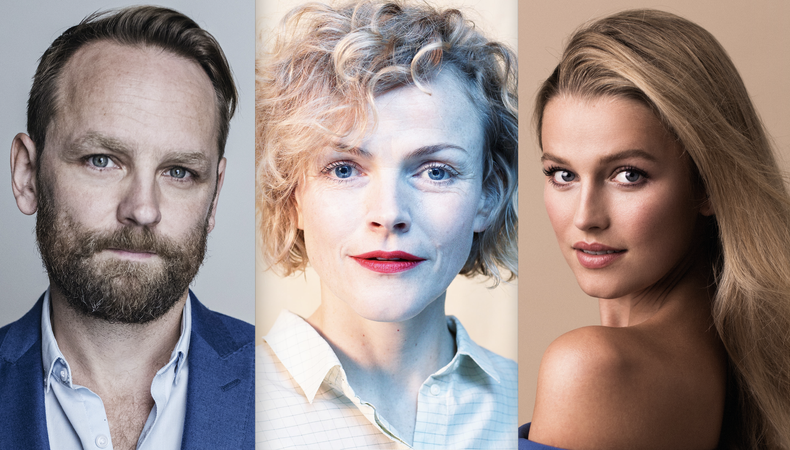 Actors are always making promises to themselves: to work harder, work smarter, send emails, get an agent, get new headshots, do more workshops, be more organised…the list is endless. And nothing can sour the start of a new year quite as badly as the long list of promises you've already broken or know you're about to break. As the full-throated mumbling of Auld Lang Syne fades to nothing and the clear up of your kitchen begins, it might be time to think of some. But how many should you make? Should you try again at the one you failed to keep last year? And what, if any, should be to do with your acting career? Those are questions only you can answer. But here to help you think of some promises worth keeping are just three of the wise actors we've spoken to over the past year.
Jonathan Harden:
"Not to spend January trying to reinvent myself, not to get new headshots, and not to send an avalanche of emails asking people to 'keep me in mind'. Instead, I'm aiming for February, after the rush."
Read our interview with Jonathan Harden, creator of The Honest Actors' Podcast.
Maxine Peake:
"To be more organised. I'm a list writer and I have bits of paper everywhere with what is meant to be going on but, more often than not, I just lose them. If I lost my diary I don't know what I would do – it would be a complete meltdown. I should just put it in my phone but I'm not that advanced!
"In December I found myself thinking: 'it's December, we've only just had July?! Where's that gone?' I don't think any actor should be panicking about time, but for me, getting better at time-management would be the best thing. I need to take a good long look at that for next year. I'm saying this but it won't happen. It will last for a month and I'll be back to panicking again. It's because as actors we're used to being out of work and thinking we've got loads of time and then everything happens at once."
Read our Backstage 5 interview with Maxine Peake.
Lily Travers:
"So many options are running through my head, and I want to have all of them!
"I think, whether it's through a job or of my own initiative, I would like to learn three entirely new skills in the upcoming year. Whether that's an accent – or jousting – it needs to something completely different, or something out of my comfort zone."
Watch out for our forthcoming Backstage 5 interview with Lily Travers.