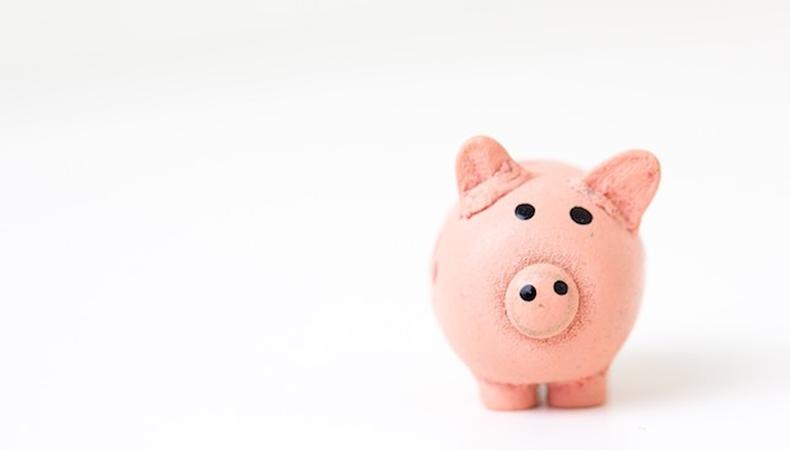 The tagline for the 1982 film "Tootsie", about a desperate actor who dresses up as a woman to get a TV role, is "This Is A Hell Of A Way To Make A Living". Acting has, and always will be, the tough choice. But what about when it isn't even your living? When it's unpaid?
In the last few weeks, the issue of no-pay or low-pay acting jobs has entered the public conversation. After The Stage's lead critic Mark Shenton announced he's no longer reviewing theatre with unpaid cast and crew, there were passionate responses on social media, the subject popped up on Radio 4 and Shenton received an eloquent rebuttal from Exeunt editor Alice Saville. (Feel free to get acquainted with the ins and outs of that debate before continuing reading, if you'd like). But this seemed the perfect time to help you answer the question: should you work for free? Backstage spoke with two actors who've done their fair share of free work to find out what's vital to know before you decide.
"I'll be honest, I don't look at casting calls unless they're paid," says Francesca Isherwood, an actor who trained at the Royal Conservatoire of Scotland and still balances unpaid and paid work. "I'm more likely to look on on social media and if it's people I trust and respect looking for actors, I'm interested." Elle McAlpine, a recent graduate of Drama Centre in London agrees. Her unpaid time has mostly been spent with "close, talented friends who I trust and have collaborated with before". "I respect and admire their work already, so getting the chance to be creative, make a fool of myself and work the acting muscle in a safe space is an opportunity I wouldn't miss. Ask me to take unpaid work with a stranger, and I wouldn't be as enthusiastic."
Knowing who you're working with is always important. But if you're giving time for free then ensure that it's well spent, with the right people and that you're valued. If you get the sense that the project is amateurish, disorganised, or you don't like the people involved, then steer clear. It's difficult to be specific but if you're working for free then, as Isherwood says, "there should be fewer rules". Your input should be appreciated and it should be an opportunity for you to learn and explore, not get bossed around.
Building a Network
Unpaid events like scratch nights, readings and student films are your opportunity to meet people. Some you'll want to work with again, some you'll want to avoid. That was Isherwood's experience: "All the unpaid gigs I've done have allowed me to understand the kind of work I want to do, to know what and who I value. I know the theatre I like and the people I trust from that exposure". But unpaid gigs are not the only way to meet people. There plenty of free networking opportunities and workshops on offer which require a fraction of the commitment. And the internet has, to some extent, made the industry more accessible. Unpaid work is not the only way but, undeniably, it is a good one.
Career Progression
"I know that if I don't take unpaid work, my career won't progress," admits Isherwood. McAlpine agrees but finds it a hard pill to swallow. "It's infuriating. You've committed time, money and hard work training only to graduate and be told you may have to take unpaid work—perhaps to prove you're good or perhaps to ascertain if you're even worth paying for". It's not necessarily fair but career progression is the strongest argument for doing unpaid work. Building a CV can be tough otherwise.
However, the chances of a casting director coming to see your fringe show in Clapham are slim and this shouldn't be the only reason for agreeing to an unpaid role. If you believe in the work then it won't be so painful to do paid jobs around it, to make sacrifices. If you believe that it's your big break you'll be heartbroken if it doesn't work out. Sometimes unpaid work can lead to other work, as Isherwood points out. "My boyfriend just worked for a major fringe theatre and was barely paid enough to get the train there. But the show transferred and was nominated for an Olivier, so taking a low paid role ended up helping him in that respect."
You can't see the future, but McAlpine's advice is simple: think practically. "If you love the script or it's a job where you might acquire a new skill like puppetry or movement, then fantastic! You are developing yourself as an artist. Go for it. But always ask yourself do I really want to do this? Or am I taking it because I'm too afraid to say no to creative work? Whatever your instinct is telling you, go with it." Even if it's a chance to learn new skills, It has to be enjoyable, it has to be worth it, whatever that means to you. Don't feel pressured to agree to something for fear of finding nothing else.
Keeping Fresh
Keeping busy is important at every stage of your career and, if you can afford it, unpaid acting is much better than feeling stale or growing tired of 'funemployment'. McAlpine says, somewhat sarcastically, that she needs the "occasional short film or week in a fringe theatre to make life really worth living". But it's true. You don't become an actor by cleaning tables in a cafe and even working actors seek out the niche and interesting projects between gigs that pay the bills. Francesca suggests that "the amount of known, professional actors dipping into unpaid gigs between paid work has definitely increased". She recently did a play reading and found "faces I recognised and actors I admired" alongside her.
Affording it
"You shouldn't feel ashamed of taking unpaid work", says McAlpine. But working for low or no pay needs to be done responsibly. Ask yourself, "Can I afford it?" The institution of unpaid acting is a huge barrier for people from low-income backgrounds, especially in London where the majority of your time is spent balancing stagnant wages and rising rents. "It's undermining the integrity of our industry," says McAlpine. "You're excluding those who can't afford it. It's a lose-lose situation".
Francesca mentions that "living at home is the reason I can afford to think about saying yes". "It would be a discussion with my parents about perhaps not being able to afford rent that month. But I don't stand the risk of eviction". She's keen to mention that moving home was a result of undertaking work that didn't pay. If that's not an option or you can't find flexible work around your unpaid acting gigs, then pass. There will always be other chances, so if you can't make it work right now, wait. Directors and producers should be understanding of your paid commitments and the best fringe theatre or low budget films will work around you as much as possible. But if you are full-time, do you love the project enough to sacrifice every spare moment? If not, you'll likely feel run down, miserable and won't be giving great performances or building networks.
Don't lose the power of saying 'no', however keen you are to work. There's no shame in asking producer or director if they can find some money, even for expenses. If you still can't afford it, nobody worth knowing will think any less of you for turning roles down.
If you do sign up for a low- or no-pay gig be clear on what's expected of you and how you're going to make it work. Don't say yes and then regret it. Whilst you're on the job, ensure you're not exploited or taken advantage of. As McAlpine says, when working for free it's still important to "know your worth". The moral of "Tootsie"? It doesn't matter how great the job is if it's making you miserable.
Looking for paid work? Check out Backstage's London audition listings!