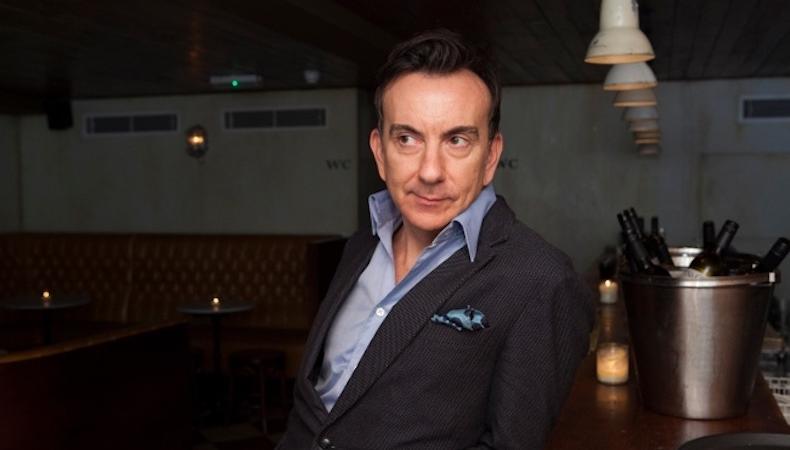 Paul Roseby isn't just the CEO and artistic director of London's National Youth Theatre. He also used to be a member, auditioning for the company when he was 17. Now, the NYT is starting a new summer program for actors ages 16–25, where they will work with NYT pros and experience theater from across the pond.
Why do you feel it's important for young people to be onstage?
You learn more about yourself when you're challenged on an aspirational level. We have this West End boot camp—it's like a summer camp, but you have to work extremely hard. You have to show great respect and dedication before you even get onstage, then you're judged by audiences in the West End. Politically, young people need [theater] more than ever because they're able to meet like-minded individuals who care about their society in the same way.
What did you learn at NYT that you've used as an adult?
I learned how to be happy in myself. I learned that the acting element was immaterial to what I could be as an individual…. Being an actor isn't what's relevant, it's what you do in the moment. It's about empathy and compassion and skill sharing. These people are all different but they all have one passion: theater. It made me feel like I belonged for the first time, and that sense of belonging didn't leave me when I left. Knowing how to be yourself and being confident is a real asset when you're starting out as a young person in whatever industry.
What do other theater professionals get from working with these kids?
It's an injection of hope. So many professionals want to mentor and work with us. They just get regenerated themselves by that sense of passion and commitment. It's a breath of fresh air in so many ways, [like] a rejuvenation clinic. They don't come in to take something away, but that's a happy byproduct. Our young actors are so much more comfortable in their own skin and supported...and we learn from that confidence.
What advice do you have for auditioners?
Whatever you choose, you have to know it backward. Learn it by speaking out loud; don't be frightened by that. Learn out loud. A lot of it is repetition. Do it in front of a mirror—or not—but be bold enough to speak out loud. Find a character that's believable that you could be that person. It doesn't matter the time period, but don't do something too alien. An 18-year-old playing an 80-year-old won't work. Find something that's true to your personality and find the heart in it and find the reason you want to do it. And don't worry about it! You've got to enjoy that moment. It's not open heart surgery.
Inspired? Check out our theater audition listings!