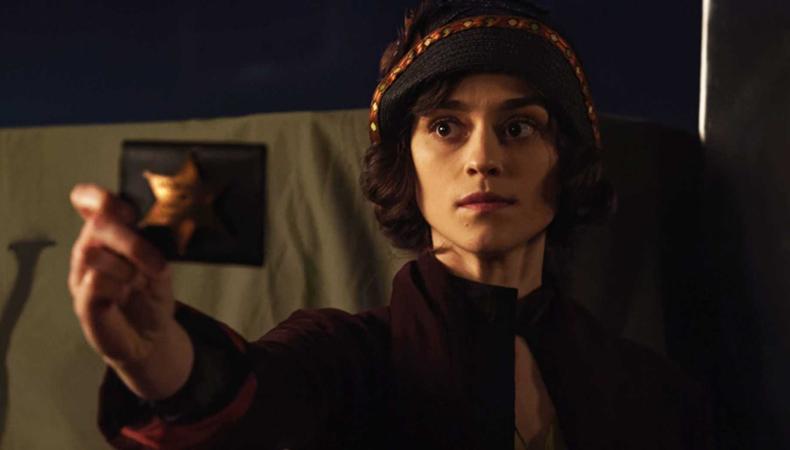 The clues to your next big acting job can be found in today's roundup! The CBC series Frankie Drake Mysteries is now seeking background actors for its third season. Plus, models are wanted for case study videos and social media campaigns, and a play at Edinburgh Fringe is casting its principal actors.
FRANKIE DRAKE MYSTERIES
Casting is currently underway for the third season for the CBC series Frankie Drake Mysteries. White actors, aged 30–50, are wanted for background roles at this time. The series is set in 1920s Canada, so no visible tattoos, modern hairstyles, or long hair will be permitted. Filming will take place on 26 and 27 April in London. Pay is £110 for a 12-hour shoot. Apply here!
HUSH: CASE STUDY VIDEO FOR DESIGN AGENCY
Models and crew are currently wanted for a 90-second video that will document multiple interactive installations at Facebook's Dublin headquarters. Models, aged 18 and older, are wanted for the shoot, and an experienced crew member, aged 18 and older, is wanted to assist the Director of Photography as a 1st AC/Focus Puller. Filming will take place on 2 May in Dublin. Pay is €250 for the day with meals provided. Apply here!
IF THIS IS NORMAL
If This Is Normal, a play for Chatback Theatre & Comedy, is now casting its principal roles. Two actors, aged 17–21, are wanted to play twin siblings Madani and Maryam. Both actors must have a Muslim upbringing. There is also a role for a white female actor, age 17–20, as their friend, Alex. There will be auditions by appointment in London on 23, 24, and 29 April. Rehearsals begin on 1 July, and the show will perform at Edinburgh Fringe 2019 in ZOO Playground, Edinburgh. Pay is £300 for rehearsals, a profit share for performances, and travel and accommodation to Fringe covered. Apply here!
ANDROGYNOUS FEMALE FOR SOCIAL MEDIA CAMPAIGN
An androgynous female model, age 28–36, is currently wanted for a social media campaign for a marketing company. The shoot will take place on 24 April in London. Pay is £550 including usage. Apply here!