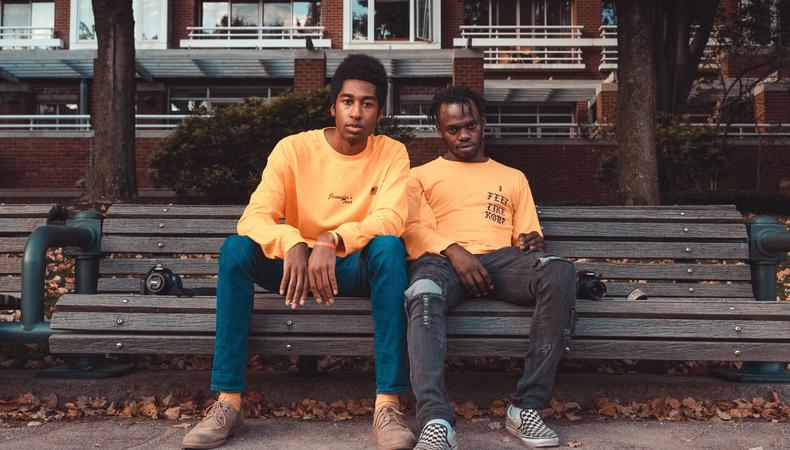 Hello and welcome to one of our shoutouts for projects casting around the UK. As always, there's a mix of opportunities for all ages, abilities, and locations, but do remember to check if you fit the bill before applying. Although we make every attempt to verify castings before we hit publish, please ensure that you do your own research before firing off those headshots and Backstage links.
The Front Lines
Hackney charity Eastside Educational Trust is working with students, crew and mentors from the BFI to create two short films, an action-comedy and a sci-fi thriller – both casting now.
The Front Lines is an action-comedy short film about Sean and Aidan who, during an intense paintball match, learn that growing up doesn't need to be taken seriously. Here are the casting breakdowns:
Older brother Sean is for a male actor aged 16–20 of any ethnicity. He's mature but easily annoyed by his younger sibling.
Younger brother Aidan is for a male actor aged 16–19 of any ethnicity. He's nerdy and introverted. Aidan looks up to his older brother but is disappointed at the growing distance between them.
Supporting role The Hunter (AKA Dave) is for a male actor with a playing age of 35-45 and of any ethnicity. Dave appears in a paintball mask at all times. A traffic warden by day, he takes paintballing far too seriously and can't take a joke. Favourite film: Rambo, naturally.
The Front Lines shoots 17 November and 24 November around Shoreditch in London. Roles are paid £15 per day. Check out the casting notice for more information and to apply now.
Click here for the team's sci-fi film The Last Day Society, also casting now.