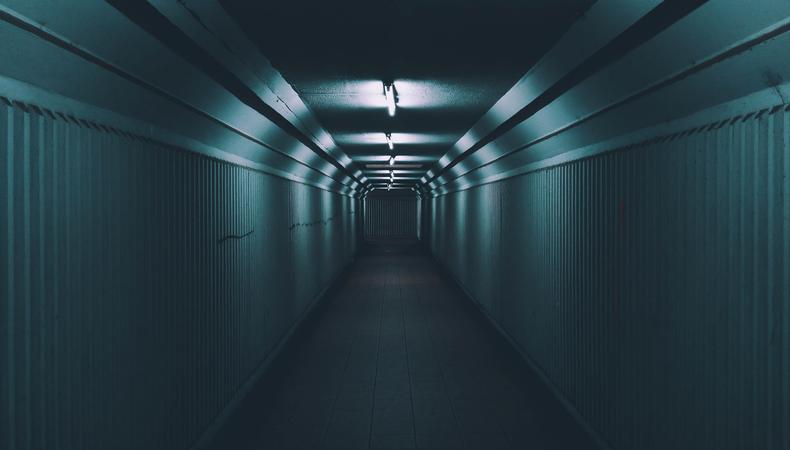 Hello and welcome to one of our shoutouts for projects casting around the UK. As always, there's a mix of opportunities for all ages, abilities, and locations, but do remember to check if you fit the bill before applying. Although we make every attempt to verify castings before we hit publish, please ensure that you do your own research before firing off those headshots and Backstage links.
Corridor
A student filmmaker at Bournemouth University is casting a 15 minute three-act film, Corridor. Told through the inner dialogue of a character who speaks with what he believes to be visions and ghosts, it's a great opportunity to get to grips with acting for green screen, as the film will be part-CGI.
Here's a breakdown of the role:
Lead role Soldier is for a male actor of any ethnicity with a playing age of 18+. He's an exhausted soldier who is dragging his wounded best friend from the battlefield, but finds himself unable to keep going. Opening his eyes, he sees a vision and the ghost of his friend – real or imagined.
Vision is for a female actor of any ethnicity with a playing age of 17+. An angelic woman who aims to sooth the soldier, she tries to help by talking.
The role of Friend's Corpse and Ghost is for a male actor of any ethnicity with a playing age of 18+. The best friend of the soldier, his wounded body has been dragged from the battlefield. He now is dead, briefly appearing as a ghost before vanishing forever.
Corridor rehearses 9 January, with the tentative shooting dates of 15–17 January. Filming takes place in Bournemouth.
Roles are paid £100 for three to four days, plus travel and food. The team are looking for actors based locally.
Think you're a perfect fit for one of these? Head over to the casting notice for more information and to apply now.