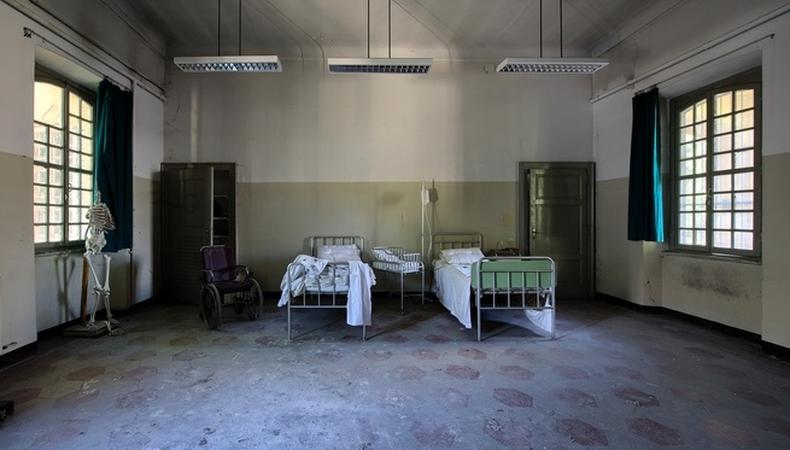 Hello and welcome to one of our shoutouts for projects casting around the U.K. As always there's a mix of opportunities for all ages, abilities, and locations but do remember to check if you fit the bill before applying. Although we make every attempt to verify castings before we hit publish, please ensure that you do your own research before firing off those headshots and Backstage links.
"The Left Hand"
Horror thriller "The Left Hand" is not for the faint hearted. The stage play is set in the fictional West Haven asylum and offers audiences a terrifying journey through the cells of the building as one resident tries to escape. There are a lot of roles currently open in the project, available for a range of ages. Characters include:
Jacob, aged 18–30, is the hero of the story but that doesn't mean he's all muscles. He's easily spooked but manages to escape even the most dangerous of situations with dumb luck.
Dr. Viktor, a male, aged 28–60, owns the asylum and has some nightmarish methods of treating patients. He's insane but suave and sophisticated. The team wants someone with tonnes of energy for this role.
Mango, a female, aged 18–30, has been a resident for the past four years. She's got her finger on the pulse and knows what's happening in the building but she won't give it to Jacob for free. She's the most "normal" of Jacob's friends.
Flea, for male or female talent, aged 18–30, is a master thief. Normally friendly and "posh sounding," the character is prone to slipping into a second persona somewhat like a mad dog.
Cherry, a female, aged 18–28, is a sweet pixie-like girl who speaks in a high-pitched voice. However, anyone can see there's darkness inside and most people find her terrifying to be around.
Shade, a male, aged 18–35, is a silent character who is nonetheless complex and interesting. He expresses himself through gesture and physical action and makes everyone around him uneasy.
The production is paid and fees are negotiable. Currently, "The Left Hand" is billed for October, with rehearsals and performances in Birmingham.
Head over to the casting notice for more info and to apply.
Check out Backstage's London audition listings!