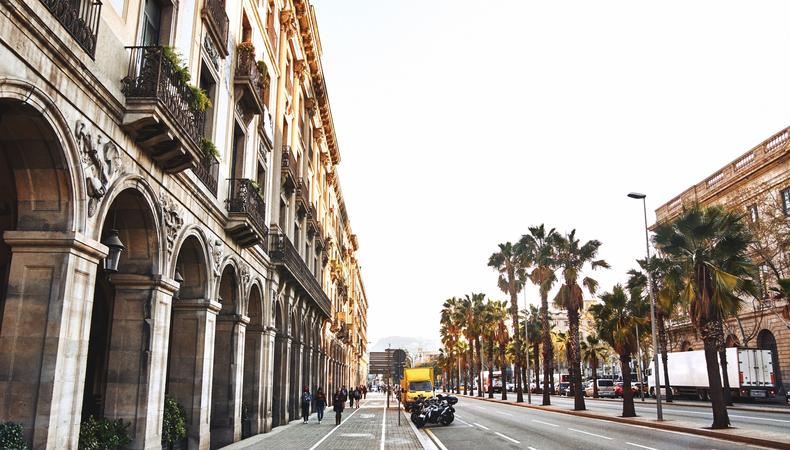 FORUM THEATRE IN EDUCATION SEASON
Forum Theatre are casting their upcoming theatre in education season touring across Spain. If you fancy getting away from rainy Britain and gaining valuable experience on the road, you could be right for one of the spots. The team are casting actors, aged 21–35. You'll need to be comfortable playing different roles across numerous shows and have comedy and improvising skills. Please note the role is based in Valencia and will travel around Spain. Rehearsals begin in September or November 2019, performances will take place between October 2019 and January 2020 with the option to stay on until May 2020. Roles are paid €1,000 per month after tax, plus all travel expenses and lodging when away from Valencia covered. A round-trip between the UK to Spain is also covered. Find more information and apply at the casting notice.
MAMMA MIA! - THE PARTY
Mamma Mia! - The Party is a new immersive show from ABBA's Björn Ulvaeus that brings the festivities and Greek sunshine to London. The team are casting their male lead ahead of opening in August and holding open auditions in London. Adam is for male talent, aged 22–28. He's cool, charming, and full of charisma. The team are seeking a performer who can sing, act, and do a little movement. Performers with a baritone or tenor vocal range are sought. The open casting is to be held at Pineapple Studios on May 2. For more information and to apply, head to the casting notice now.
THE LAST SONG OF OLIVER SIPPLE
From OFFIE and Kenneth Branagh Award–nominated writer David Hendon and director Peter Taylor, The Last Song of Oliver Sipple explores the real life of a decorated soldier who was torn to pieces by the press. In 1975 Sipple intervened as a would-be assassin pulled a gun on U.S. President Gerald Ford. He was hailed as a hero and invited to the White House but, after he was outed as gay in the press, the invitation was revoked. This one man show tells the story of an American hero tortured by prejudice, media intrusion, and the rift created within his own family 30 years after his death. The team are seeking a performer who identifies as male, aged 30–38. The role sees the performer play different characters throughout the show, including Oliver's mother, campaigner Harvey Milk, and various partners. The performer should be comfortable with performing a Detroit or Michigan accent. Please note this character is slightly overweight. Auditions will be held the week of May 20, rehearsals begin June 17, and the play runs on July 13 and 14. The role is paid £7.83 per hour. Head to the casting notice for more information and to apply now.
ORIN & ANTO
Writer and director Michael Achtman is casting his next project, Orin & Anto. This short film follows Orin, a non-binary person and Anto, a gay man forced to share an AirBNB for a night and confront the Queer generation gap. The team are casting Orin, a non-binary character (assigned female at birth), for a performer, aged 19–27. They are a marine biologist with an introverted and gentle manner. However, they're willing to speak up when provoked. A Scottish or regional accent is preferred for this role. Anto is for a male performer, aged 40–55. He's a gay hipster artist who's funny but can sometimes be a drama queen. A Canadian or North American accent is preferred for this role. Orin & Anto rehearses during the week of May 27 and shoots June 1–2 in London. Roles are paid £125 per day. See the casting notice for more information and to apply now.