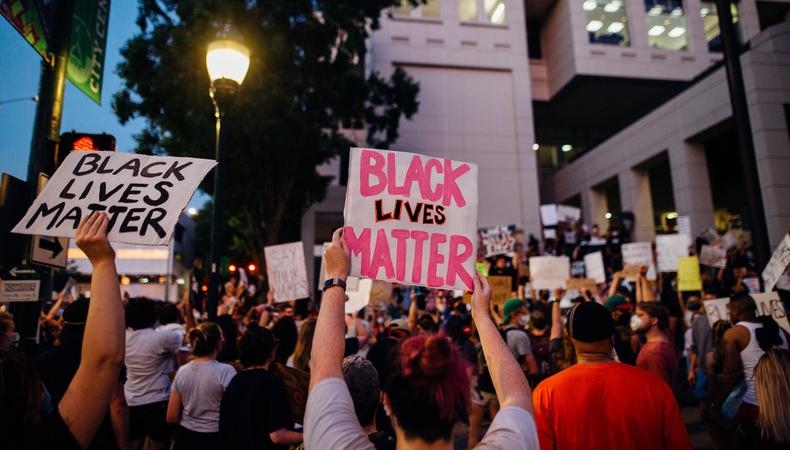 UK organisation The Film and TV Charity published a major report exploring "systemic racism" across the industries it represents.
Based on anonymous testimony from 55 people mostly working in offscreen roles, Sasha Salmon's 'Think Piece on Anti-Racism in the Film & TV Industry' examined issues including whether the two industries understand racism and to what extent reporting structures have been effective. In a sister study, Dr Clive Nwonka and Professor Sarita Malik's 'Racial Diversity Initiatives in UK Film and TV' examined the impact of major racial diversity initiatives in the industry over the last two decades.
Both reports are damning: an extract from Salmon's on the opportunities afforded to people of colour in Britain read: "The phenomenon of Black and Asian British actors moving to the USA to find success after failing to get strong opportunities in the UK is a well-known one. Many interviewees in offscreen roles similarly recognised 'hitting a ceiling' with what they were able to do in the UK."
High-profile figures who have spoken of this trend include 'Homeland' star David Harewood, who last year said that many Black actors leave the UK because "there just isn't the industry to support us."
"Without clear, independent, industry-wide evaluation and accountability, it is extremely difficult to ensure any work is making real systemic changes"
Salmon also found concerns from interviewees regarding racist portrayals of Black British characters, specifically that they are too often allied with historical abuses or current social problems. When asked how they will know anti-racist efforts are working, one participant replied: "When I see several shows on each channel about Black people that are not about Windrush, slavery, or gangs."
Meanwhile, Nwonka and Malik concluded that schemes intended to broaden diversity in film and TV over the past 20 years have "not successfully tackled structural inequalities," and in some cases have even exacerbated the problem, leading to "regressive outcomes for Black and ethnic minorities in the film sector."
A common concern raised is that gatekeepers in UK film and TV still come from predominantly white, privileged backgrounds and are not held accountable for efforts to diversify the industry. As Salmon writes: "Without clear, independent, industry-wide evaluation and accountability, it is extremely difficult to ensure any work is making real systemic changes, or to counteract the criticism that anti-racist efforts in this industry are largely performative."
The charity behind the reports cited the murder of George Floyd in the US and the "unequal impacts of the pandemic" as part of the impetus for an examination of how those working in film and television are "living with both interpersonal and structural racism."
"We heard how this was impacting not only their career progression, but their well-being and their mental health," said the charity. "For some, it ultimately affected whether or not they could stay within the industry."
In response to the reports, the Film and TV Charity has launched an Impact Partnerships Programme, which will see £1million invested over a period of three years into "organisations and community groups led by people of colour, for people of colour." It is also calling for, and working to create, an Anti-Racism Action Platform for UK film and TV by summer 2022.