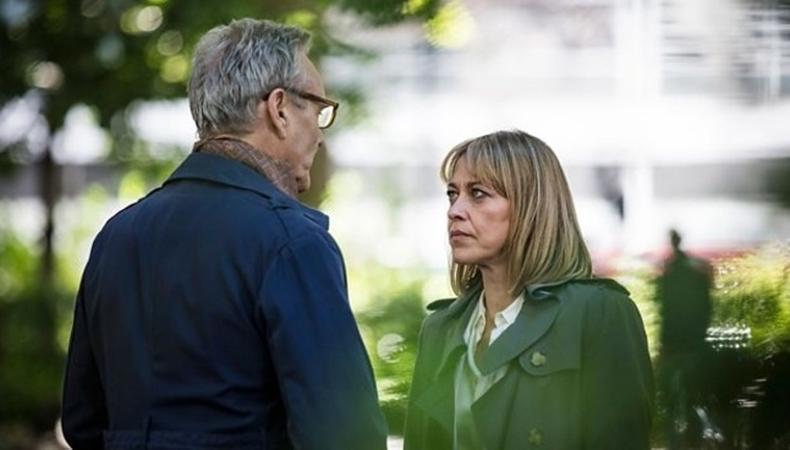 Greenlit means a project is officially a go, so all you have to do is follow these leads to stay up to date. You never know where you'll find an opportunity to land an audition!
"The Split"
BBC primetime divorce drama "The Split" is set to return for a second series. Written by Abi Morgan ("The Iron Lady"), the first series starred Nicola Walker as a divorce lawyer caught between the arrival of her estranged father, played by Anthony Head, and the breakdown of relations with her husband, played by Stephen Mangan. Abi Morgan will return to write the second series, which will shoot in late 2018 and early 2019. Casting directors Victor Jenkins and Beverley Keogh are expected to return.
"Years and Years"
Following the success of "A Very English Scandal," writer Russell T. Davies is to return with dystopian drama "Years and Years" for the BBC. Set in Manchester, it follows a single family for 15 years as their lives play out against a backdrop of major political changes. Longtime collaborator Nicola Shindler is to produce. The series will consist of six episodes which will go into production in October. No casting director is confirmed as yet but it's likely that Davies will use Andy Pryor, who has worked on several of his TV series commissions.
"Rocketman"
"Rocketman," the fantastical biopic of musician Elton John will begin shooting in London next month. Dexter Fletcher, who replaced Bryan Singer to direct the Freddie Mercury biopic "Bohemian Rhapsody," directs a screenplay by Lee Hall ("Billy Elliot"). Back in April, Variety confirmed rumours that Welsh actor Taron Egerton would star as the adult Elton. Now the feature is casting on Backstage for the young versions of the musician. As you might imagine, when depicting his rise from a prodigy at the Royal Academy of Music to international stardom, singing is going to be important for the role. It's likely, as with Fletcher's musical "Sunshine on Leith," that those with fine voices are in for a chance and that casting directors Kahleen Crawford and Nina Gold might be brought in to lead adult casting.
Check out Backstage's London audition listings!