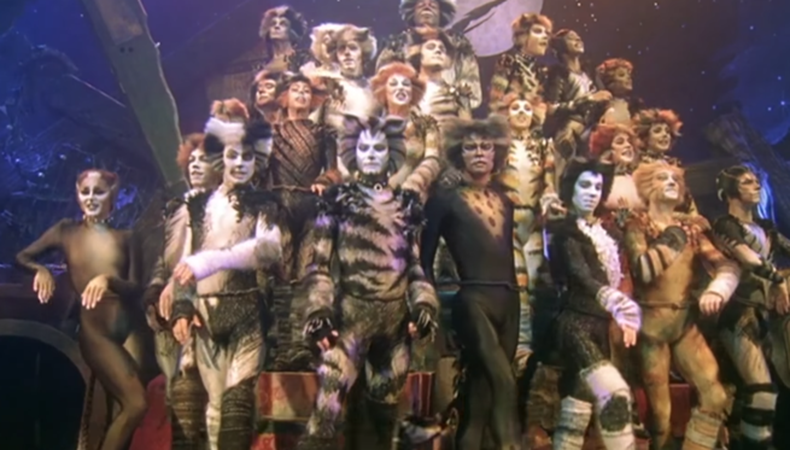 Greenlit means a project is officially a go, so all you have to do is follow these leads to stay up to date. You never know where you'll find an opportunity to land an audition!
"Cats"
The big screen adaptation of Andrew Lloyd-Webber's musical "Cats" is gearing up to film later this year. It's based on poet T.S. Eliot's "Old Possum's Book of Practical Cats." The stage musical premiered to rave reviews in 1981, directed by Trevor Nunn with choreography by Gillian Lynne. The stage production was revived in 2014 in both West End and on Broadway. Casting director Lucy Bevan is attached to the big budget film adaptation, which will be directed by Tom Hooper ("The Danish Girl"). The shoot begins on Nov. 12 and will last for three months.
"Sanditon"
"Sanditon" is the upcoming ITV drama series based on Jane Austen's unfinished final novel about the spirited and unconventional Charlotte and her spiky relationship with the charming Sidney. Andrew Davies, the master of period drama, is turning his hand to this story of a woman founding a holiday resort in Sussex. Davies adapted "Pride and Prejudice" which made a star of Colin Firth in 1995 and will write eight hour-long episodes for the adaptation. The series will shoot in spring 2019 and casting director Jill Trevellick is attached.
"Top Boy"
Crime drama "Top Boy" returns for a third series, starring Ashley Walters and Kane Robinson as Dushane and Sully, two drug dealers who return to London from exile and prison to join forces to try to regain their domination. Created and written by Ronan Bennett ("Gunpowder"), this Channel 4 and Netflix series has started six months of filming on location in London, with casting by Des Hamilton Casting.
"The Singapore Grip"
ITV will host new drama "The Singapore Grip," an adaptation of the 1978 novel by JG Farrell by "Atonement" and "Dangerous Liaisons" screenwriter Christopher Hampton. Set in the Second World War, the story follows a British family living in Singapore at the time of the Japanese invasion. Filming begins in late January 2019 and includes locations in the Far East. Casting director Jina Jay looks likely to be attached.

Check out Backstage's London audition listings!