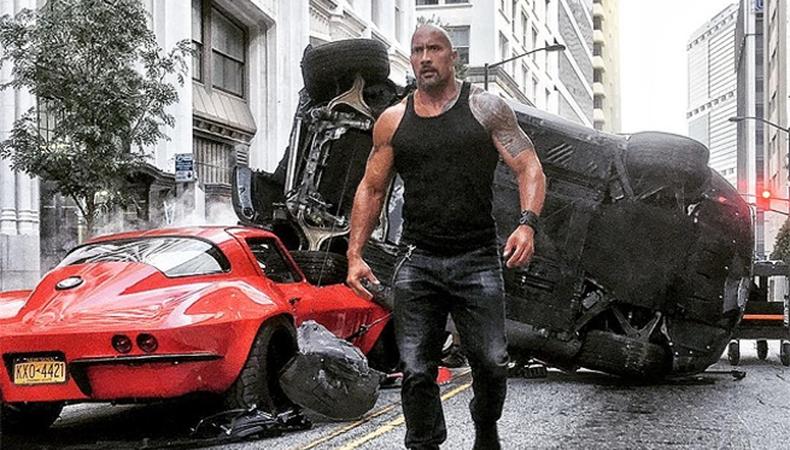 Greenlit means a project is officially a go, so all you have to do is follow these leads to stay up to date. You never know where you'll find an opportunity to land an audition!
"Hobbs and Shaw"
"The Fate of the Furious" spin-off "Hobbs and Shaw" is set to film in the U.K. this year and is casting now. The next installment in the 11-film franchise promises to be "more grounded" and includes a plot involving a British villain. "Deadpool 2" director David Leitch is at the helm along with Dwayne Johnson and Jason Statham as Luke Hobbs and Deckard Shaw. That Hashtag Show revealed the studio is casting for a British actor, aged 49–59, to fill the role of Null, described as a "mysterious international terrorist who dresses in all black." The team is also searching for an actor, aged 28–39, in the mold of Kate Winslet to play Deckard's sister Hattie, who is an MI6 agent, as well as six Polynesian actors for Hobbs' family. Shooting begins in the U.K. this September at Pinewood. Marisol Roncali and Mary Vernieu of Betty Mae Casting are on board as casting directors.
"Everybody's Talking About Jamie"
The film adaptation of "Everybody's Talking About Jamie" will hold open auditions and a talent search in Sheffield for lead roles. Helped by casting director Shaheen Baig, Sheffield-based Warp Films is looking to cast lead roles, including 30 local performers to star as the Year 11 class. In the announcement, Baig said, "We would love to find a beautifully diverse cast right here in Sheffield. The story is set here and it's the most obvious place to start our search." Performers must be aged 16 or older to apply, and producers are looking for individuals from Sheffield and its surrounding areas. No previous experience is necessary, however, anyone wishing to apply should upload a one-minute video of themselves and some basic information here. Filming is expected to commence in spring 2019.
"Come Away"
Angelina Jolie and David Oyelowo are rumoured to be in talks to star in fantasy drama "Come Away." Billed as the spiritual prequel to "Alice In Wonderland" and "Peter Pan," Jolie and Oyelowo are to play the parents of the children who feature in those tales. The film marks the live-action debut of Brenda Chapman, director of the Oscar-winning animation "Brave." Screen reported that Fred Films is producing with Oyelowo's Yoruba Saxon Productions. U.K. filming starts in July before the shoots move to Los Angeles in the autumn. Casting director Reg Poerscout-Edgerton is attached.
Check out Backstage's London audition listings!