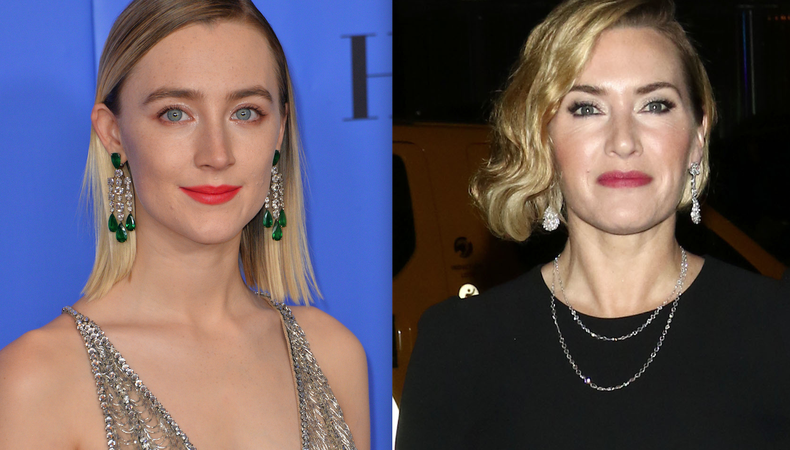 Greenlit means a project is officially a go, so all you have to do is follow these leads to stay up to date. You never know where you'll find an opportunity to land an audition!
Ammonite
Details have emerged of God's Own Country writer and director Francis Lee's next feature, moving into production this year. Called Ammonite, it is set in the 1840s and inspired by the life of fossil hunter Mary Anning. Starring Kate Winslet and Saoirse Ronan, shooting begins in early March with casting director Fiona Weir attached.
Jingle Jangle
Family musical Jingle Jangle sees a once-great inventor who sorely lacks self-belief stumble upon a second chance when his granddaughter comes to town for the Christmas holidays. From Almost Christmas director David E. Talbert, the Netflix feature stars the one and only Forest Whitaker as the embattled toymaker Jeronicus Jangle, and the film features musical assistance from John Legend. Produced in the UK, shooting begins this March in Berkshire with casting director Reg Poerscout-Edgerton onboard and casting now.
A Pair of Silver Wings
Adventure film A Pair of Silver Wings is a heart-breaking story of friendship, love and loss during World War Two, following one man's journey from idealistic young Spitfire pilot to traumatised veteran of Malta and Italy. Based on James Holland's bestselling novel, the film sees former pilot Edward embark on a painful quest for truth, hope, and redemption half a century later. Filmed in the UK alongside locations in Malta and Italy, shooting begins in April. Casting director Sharon Howard-Field is attached and casting now.
Code 404
After a secretive not-for-broadcast TV pilot was developed starring Daniel Mays and Richard Gadd, Code 404 is now graduating to a full series for Sky, filming this year. Set in the police force and created by Ben Palmer (The Inbetweeners Movie) and comedy writer Daniel Peak, Code 404 is now going into pre-production for Sky. Casting director Tracey Gillham is attached and shooting begins this March/April.