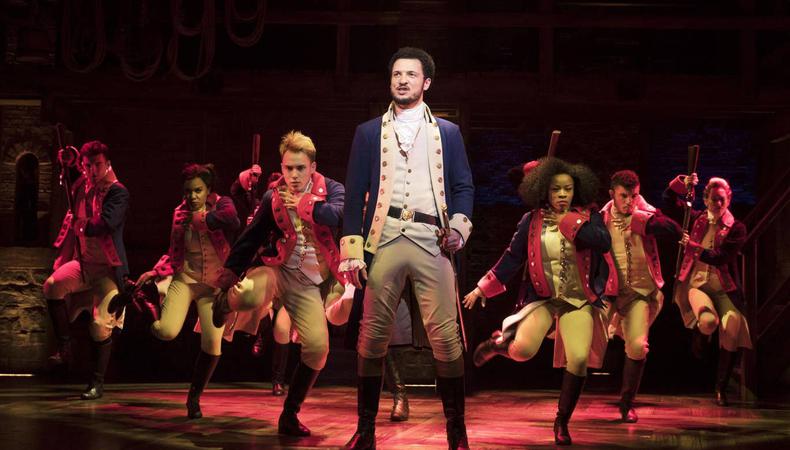 If you're an actor with musical theatre (MT) talent, finding the right agent can be difficult. Your skills put you in a special niche that must be catered to with the right support. While there are many agencies out there, the ones we've highlighted below are specifically suited to musical theatre performers and offer a wide range of client ethos.
And while COVID-19 has made these the most difficult of times for the live performance industry, it's also providing a pause for breath that makes it a good time for agents to look for talent, and for actors to spend time finding the right agent. So, for those actor-musicians and those triple threats out there, here are some great options to get started with.
Looking for your next stage role? Check out our UK castings

The Breakdown: An innovative and contemporary agency with major placements and retaining a personal touch, blending traditionalism with the new.
With their blend of experience and vibrancy, Cowley, Knox & Guy like to compare themselves to high-end artisan coffee. And sure enough, their holistic approach to management sits comfortably realm of a boutique, bespoke entity in the way they encourage actors to view themselves as a self-contained business.
Recent musical theatre placements include major West End productions, the English National Opera, and major national and international tours. You might recognise their client Nuno Queimado, who took on the behemoth Alexander Hamilton role last year, or Natasha Culley, recently cast in Magic Goes Wrong by Mischief Theatre. And keep a lookout for their client Miiya Alexandra, who debuted as the first Asian Anna in The King and I.
Yet they retain a level of personal attentiveness sometimes missing from major agencies – their client Eric Mok says: "They're very accommodating and understanding, and exactly what I'd hoped for. They're easy to contact and always there so if there are any problems I can just call or send an email." And they've not let relationships tail off during COVID-19 isolation – they've had "Zoom meetings with everyone to check in and see how we were doing. It's very relaxed, and it's a working partnership."
They take particular pride in supporting actors making their West End debuts, which could make CKG a good option for talented actors on the cusp of major productions. The three partners, Stephanie Fisher, David Stoller, and Mel Wildey, welcome new submissions –details of how to approach them can be found on their website.

The Breakdown: A boutique agency with affiliation in Los Angeles, supporting clients for maximum exposure both in the UK and across the pond.
The Markham Agency hails from the centre of London's theatreland, as does its founder, John Markham, who has acted in many West End productions. Although he went on to act in major TV series like Brookside, and to direct serious talent like Gary Oldman, it's as an agent that Markham has truly made his name.
The Markham Agency describes itself as "the ultimate boutique agency," yet they offer their clients global reach through a series of affiliations with players in the US market. And while they cover a variety of bases, they have a musical theatre emphasis, with their MT department headed by former actor Sarah-Jane Bourne. Their books include Alexia McIntosh, who you'll know as Anna of Cleves in Six the Musical, and Shekinah McFarlane, who appeared as the alternate Aragon and Cleves in the same show. Their performers have appeared in West End shows School of Rock, Mary Poppins, Beautiful: The Carole King Musical, Les Miserables, and The Snail and the Whale, among many others. Also working in panto, on tour, on cruise ships, all over the UK and singing on TV, Markham's MT clients are busy bees. Check out their website for contact details.

The Breakdown: One of the most established agencies in Scotland, and with an operating base in London, the agency prides themselves on 24-hour service for their clients
Scottish management agency MGA was founded in 2008 in Edinburgh, and expanded to include a London base in 2015, in the heart of Covent Garden's theatreland. Built around a core of four agents, all of whom have backgrounds as performers, MGA boasts a healthy client list that includes children and creatives, and an enviable track record of placements – clients have recently appeared in Mary Poppins Returns, Aladdin, Ghost: The Musical, The Color Purple, Grease, Starlight Express, Dreamgirls, and a variety of cruise ship companies and theme parks around the world.
MGA has a special relationship with MGA Performing Arts Academy in Edinburgh, and they take a number of students-in-training onto their books. The agency accepts emailed submissions and their books are currently open to both seasoned actors and recent graduates, so check out their website for full details.

The Breakdown: A vibrant agency with major placements and a stated mission to help their clients 'transcend beyond their own ability.'
Soho-based agency Oxford Adams is a "collective" formed by agents Simon Mayhew, Steven Lewis, and Amy Duffell, and boasting talent in major West End musicals from Hamilton to Hairspray. With a relatively young talent list comprising dancers, singers, and actors working across musical theatre and television, this is an ideal agency for those looking for solid support from a small team. If your sights are set on the big screen, they can work for you there too: two of their clients, Ebony Clarke and Cory McClane, feature in the upcoming film version of Everybody's Talking About Jamie.
Hamilton fans will remember Leslie Garcia Bowman, who originated the UK role of Charles Lee, and you should look out for Will Luckett, making his West End debut in Hairspray this year. Other major stage placements include Travis Kerry in Hamilton, Jay McGuiness in Sleepless in Seattle, and Jake Small in Back to the Future.

The Breakdown: A small agency that is open to new clients and with a strong focus on managing each artist as an individual.

Founded by a performer looking to support others like himself, Roberts & Day pride themselves on understanding the actor's experience and using that to personally manage each client individually. Head agent Matthew Roberts – with co-agent Scott Nichol – support 47 actors, getting them into dancing and singing roles on cruises, panto, and everything in between. Their books are open, and they're especially looking for triple-threat male actors.
You might know their client Gabriella Fortuna, who just finished playing Nancy Wheeler in Secret Cinema Presents: Stranger Things; or Hannah Victoria, who starred as Gloria in Madagascar: The Musical.
After a recent revamp, they are looking to do agency auditions this year, once everything calms down. As a young agency, Roberts is grateful to all who taught him along the way, saying, "Honestly from the bottom of my heart to everyone who has taught me so much and who continues to help me and this agency, thank you."
"We work closely with each client so they can be pushed, motivated, and encouraged in every area of the performing arts they wish to specialise in. We believe every achievement – no matter how big or small – is worth shouting about."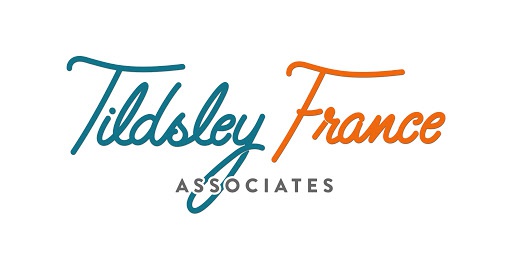 The Breakdown: A proactive and hands-on agency, with a voice-agent partnership and connections around the world.
Established by Qdos and Billy Marsh agent Janice Tildsley back in 2003, Tildsley France now manage over 70 clients, with their stated aim being to offer "personal, practical, pro-active and hands-on" advice and assistance through fostering deep relationships with casting directors and others throughout the industry. Also of potential interest to prospective clients is their partnership with voice agency Damn Good Voices and their links with agents and managers in New York and LA.
Recent placements include their client Liam Wrate, who (lock-down permitting) will appear alongside Imelda Staunton later this year in Hello, Dolly, while Nicholas Duncan will appear in Pretty Woman, The Musical. Other clients join UK tours of Beautiful: The Carole King Musical and The Phantom of the Opera; and their client Helen Walsh will appear as Madame Thénardier in the Les Misérables tour. Client Emily Olive Boyd, currently cast in the UK Tour of We Will Rock You, says of agency boss Alex France: "He encourages and champions all my crazy notions and ideas. He works ever so hard and I am a very lucky gal to have him on my side."