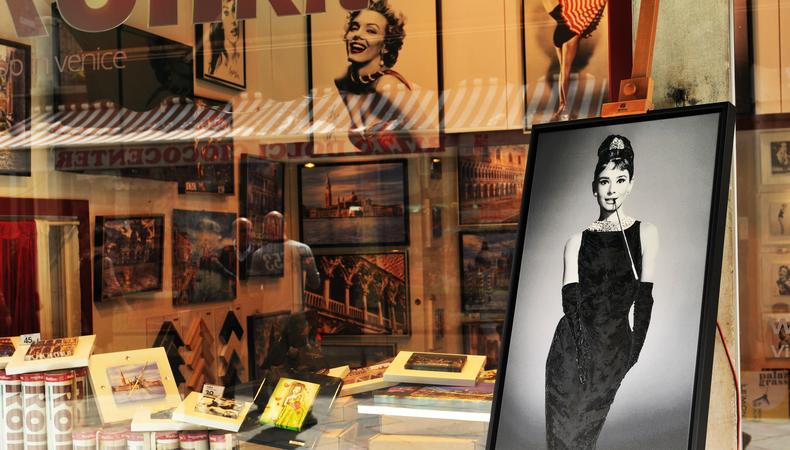 Wrap up your week with the great gigs in today's casting roundup, including an opportunity to recreate the life of Audrey Hepburn by playing the young star in ITV's Autopsy. Plus, a sci-fi feature film, a touring concert-show, and a gritty short film are all seeking actors around the UK.
ITV AUTOPSY: THE LAST HOURS OF AUDREY HEPBURN
The ITV documentary series Autopsy is now casting its upcoming instalment, The Last Hours of Audrey Hepburn. A young female actor, aged 14–18, is needed to play a young version of Hepburn. The actor must be highly skilled at ballet. This is a nonspeaking role. Filming will take place one day between 3–6 September. Pay is £150 plus a £90 chaperone fee. Apply here!
GHOSTWARE
Ghostware, a sci-fi feature film, is now casting several actors for lead roles. Four actors, aged 18–70, are needed for the lead roles of Maya, John, Gillian, and Laura. No tattoos or piercings will be permitted. Filming will take place in November in London. Talent will be paid Equity rates with meals and transportation within London provided. Apply here!
BIG GIRLS DON'T CRY
Join the cast of Big Girls Don't Cry, a long-established touring concert-show that also performs for short cruises as headline acts. Two white male actors, aged 18–35, are needed to portray Frankie Valli and Nick Massi of The Four Seasons. Both performers must meet height and vocal requirements. Work is ongoing and based in London. Pay meets the Equity minimum. Apply here!
EXPLOITED AND BETRAYED
Exploited and Betrayed is a gritty short drama film about the exploitation of young teenage girls by an organised group of men. Two South Asian male actors, aged 20–26, are wanted to play lead roles. Filming will take place in late August through September in the Manchester area. Pay is £15 per hour with travel expenses provided. Apply here!