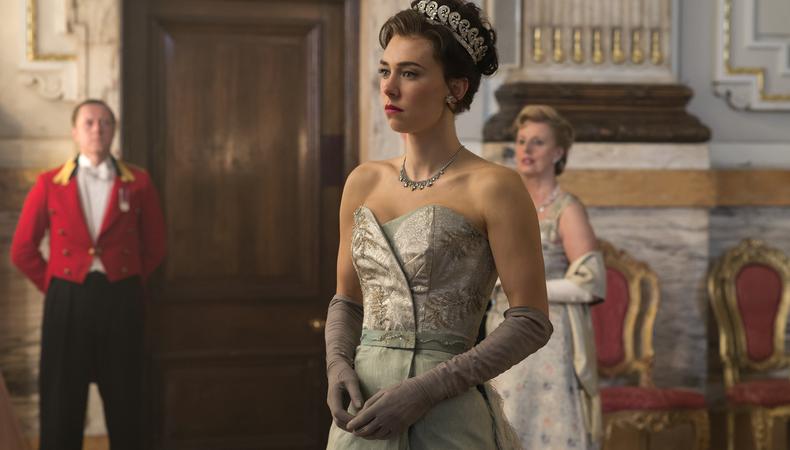 Lock-down aside, we are living – as we're often told – in the golden age of television. TV is no longer film's embarrassing little sister, the poor relation that actors do to keep the bank manager happy. Actors at the top of their game are now clamouring to get a slice of the TV pie, and creatives on both sides of the camera are eager to work on the small screen and take advantage of the funding and freedom high-end television can provide.
Key to getting those plum television roles is getting yourself an agent who knows about TV. Most of the agents on this list also work in theatre and film but they've been chosen because their clients, with their guidance, have made the most of the seriously exciting opportunities on offer. As the agency scene in this country changes and adapts to global trends and international incomers, the London agents on this list have shown themselves to be ahead of the pack.

The Breakdown: Curator – and creator – of acting royalty, this is a high-end agent doing high-end TV.
British-American Christian Hodell is a well-connected, well-loved agent known for his loyalty, tenacity and top clients. In this article, we're primarily talking about TV representation and Hodell's clients are doing top-end television projects and doing them well.
Fancy yourself as the toast of TV land, garlanded with awards and money? Hodell might be your man. Talent repped by him feature in projects like The Crown – Ben Daniels (Lord Snowden) and Vanessa Kirby (Princess Margaret) are both Hodell clients, as is Downton Abbey breakout star Michelle Dockery, Agent Carter's Hayley Atwell, and Succession star Matthew Macfadyen.
When TV screens crackled with the chemistry between Tom Hiddleston and Hugh Laurie in The Night Manager, even casting director Jina Jay told Deadline she had to big up super-agent Hodell: "Hugh and Tom's agent Christian Hodell needs to be applauded for his instinct here, and his dogged determination that they should appear together on screen." Yep, Hodell knows a good deal for the agency when he sees it.
If you're not convinced by Hodell's TV clients then have a quick peruse of the other names on his list: Tilda Swinton, Sophie Okonedo, Emma Thompson, and Dame Harriet Walter, who features in the TV adaptation of Julian Fellowes' Belgravia – and if it's good enough for Dame Hattie…

The Breakdown: An uber-agent who still scouts theatre for talent, Smith is the TV agents' agent.
Dallas Smith is an uber-agent in one of London's uber-agencies, United Artists. Known in the biz for his gravelly voice, he's got a reputation as a man who can spot talent and acts quickly on his instincts. Smith began his career in theatre management, at venues such as Hampstead Theatre, and even now, he's often seen at first nights scouting for hot new talent. For example, he saw Eddie Redmayne in a production of Twelfth Night and immediately signed him up, soon helping him win top TV roles in Sebastian Faulks' Birdsong and the TV adaptation of Hardy's Tess of the d'Urbervilles long before Hollywood gobbled him up. Oh, and he also spotted Kate Winslet's talents while she was still a teenager – heard of her?
Other big-name Smith clients include Game of Thrones breakout star Natalie Dormer and TV institution Felicity Kendall as well as UK-turned-US-TV-star Richard Armitage.
Smith and fellow UA uber-agent Lindy King caused a proper media storm back in 2007, when they left one of London's former top agencies PFD to set up on their own, taking a top tranche of clients with them. Since then, they've been a crucial part of building one of the UK's strongest and most powerful agencies. Although Smith has a relatively low profile, he's definitely got the kind of reputation which deserves your attention.

The Breakdown: A passionate agent and one of the industry's biggest names, with an eye for talent old and new.

Nicki van Gelder is one of the founders of agency, Conway van Gelder Grant, established over forty years ago and one of the big names in the London talent agency world. Her contact book is second to none and she's got an eye for talent that is undimmed, despite her long years in the business.
Just this year, Van Gelder client Brian Cox won a Golden Globe for international TV sensation, Succession. She's also helped make this new season of Netflix's The Crown come alive with the addition of clients Tobias Menzies (Phillip) and Helena Bonham Carter (Margaret), as well as agency stable mate Erin Doherty to the cast. Clearly, van Gelder knows how to package a deal.
Despite her years of experience, van Gelder has retained her passion for talent. Her client list boasts plenty of hot young things already making their mark on the TV landscape, like Alex Lawther (The End of the F***ing World, Black Mirror), Eleanor Tomlinson (Poldark), and Bella Ramsey (Game of Thrones). She's also got a reputation for loyalty, repping older, well-established actors such as Victoria Hamilton, Anton Lesser (Game of Thrones), and Clarke Peters (His Dark Materials).
Talking to the Tales From The Argo website, van Gelder says what she looks for is simple: "You have to think they're good. Really, it's very simple." However, she also counsels that actors shouldn't just think about an agency's shiny reputation: "They should look for an agent they can trust. I would say a lot of actors will go by the reputation of the [agent's] company, but in the end what I would say – and what my colleagues would say – is that if they're in the room with people, they've just got to think, 'who do I feel at ease with? Who do I think I can phone up and talk to about anything?' "

The Breakdown: A classy double act with great contact book, this duo manage some of the freshest and most exciting talents in the industry.
Forget Ant & Dec and French & Saunders – when it comes to television, Spear & Clissold are the double act to be reckoned with. They represent some of the UK's most exciting and best TV acting talent, and since 2003 – when they merged their lists and set up as co-agents – they've been doing rather well as a result.
On their client list are exciting names such as Sebastian Armesto, who made a splash earlier this year in BBC1 watercooler drama Gold Digger opposite Ben Barnes and Julia Ormond, as well as Finn Elliot, who played the young Prince Phillip in Netflix' The Crown, and TV creative Goliath Mark Gatiss (Dracula, Sherlock, League of Gentlemen). Spear & Clissold also rep TV regulars such as Blake Ritson (Endeavor, Krypton, A Touch of Frost), Jojo Macari (Sex Education), Daniel Mays (Line of Duty, Good Omens), and Corrie regulars Sair Khan and Jack Shepherd. Clearly, they also know how to manage progression away from TV – if that's your ambition – as they also rep big film names such as Dev Patel, Robert Pattinson, and Bel Powley, who all started out in TV.
Spear definitely has clout – she's CEO of Curtis Brown and began her career at another uber-agency, ICM. So, if you're after some serious representational oomph when it comes to TV, Spear and Clissold might well be worth considering.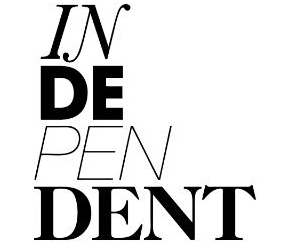 The Breakdown: Agent and legend Heath is one of the industry's great characters and most distinguished and successful actors' agents.
Duncan Heath is a legend among agents with a reputation that precedes him. TV, film, theatre – he's done it all in a long and illustrious career that has lasted over forty years, though it could have ended before it began. He was fired from his first job at London's William Morris Agency for "insolence and mild violence." He then reportedly went on to bet the last of his Morris wages on a horse and luckily, the 35–1 shot won. He invested his winnings in his new agency and the rest, as they say, is history.
Heath is now the co-chairman of Independent Talent Group, one of London's premier agencies representing top TV talent, which is hands-on with some of the UK's top recent TV shows like Downton Abbey (ITV/Carnival), Years & Years (BBC) and Christmas hit Gavin and Stacey (BBC). Heath has managed actors of the heft of Michael Caine and Maggie Smith, and the agency as a whole also reps writers and directors like Sam Mendes, so packaging deals is one of their specialities and something to bear in mind when you're considering your next move.
What's for sure is that Heath is definitely a character. Talking to the Industrial Scripts website, he said that being an agent is "like any other job: when you wake up and feel quite smug, that's when the carpet's pulled from under you…. It's a slightly bizarre job, but that's the job. You never quite know what's happening. You start with a plan and the plan never works out the way you think it will. You're part hustler, part accountant. It's a strange old business."