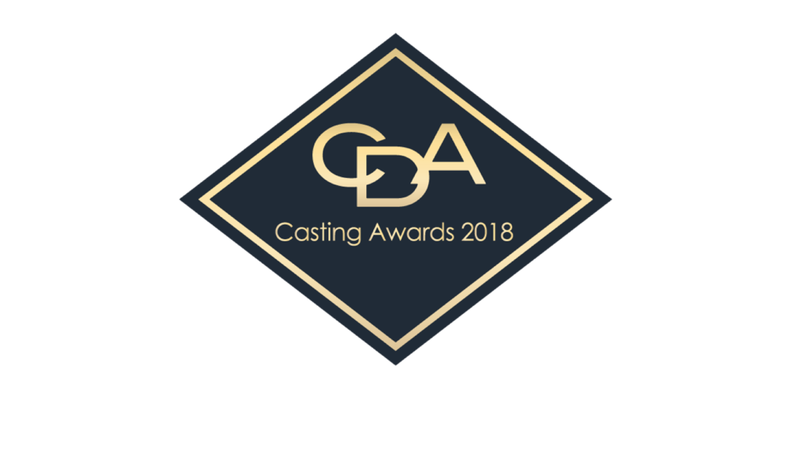 While the Casting Society of America has created a tradition of honoring its members with the annual Artios Awards since the 80s, the U.K.'s Casting Directors Association is building on their new one with the second annual ceremony this year.
The association announced its second ever batch of nominees on March 19 for the CDA Awards 2018, which will take place in London on May 3. This year's ceremony will be hosted by comedian and writer Shappi Khorsandi. The awards cover short film, photography, commercials, and music videos and boast three nominees in each category.
The awards acknowledge the work showcased throughout the year by its membership of casting directors, and all members are eligible for nomination.
A jury of judges made up of industry experts will choose the winners to be announced at the awards ceremony in May. This year's jury members include actor Robert Glenister, theater director Simon Evans, General Secretary of Equity Christine Payne, and more.
Founded in 2015 and based in London, the CDA is an "alliance of professional casting directors based on a set of agreed objectives and priorities." The organization "represents the majority views and opinions of the member CDs in an official capacity." Its membership "strives to advocate and promote casting the accurately reflects our global society." The CDA's mission is to "seek and uphold professionalism in the casting field, promote the role of the casting director whilst supporting its members and protecting their common interests." You can learn more about the CDA by visiting their website. The full list of CDA Award 2018 nominees is below.
Short Film Casting
Emily Tilelli, "Sketch"
Shakrya Dowling, "Christmas Jumpers"
Sue Odell, "His Wake"
Music Video Casting
Amanda Tabak, "Last Song" by Sam Smith
Camilla Arthur, "Delta" by Mount Kimbie
Emily Tilelli, "Heartland" by Tom Walker
Stills Casting
Camilla Arthur, Heist Studios "Silks and Hoola"
Chris Snode, Samsung "Wearables"
Sue Odell, Barnardos
International Commercial Casting
Ali Fearnley, Vonage "Virtual Reality"
Amanda Tabak, Latex "Don't Call Mom"
Leanne Flinn, Berlei "Womankind"
U.K. Commercial Casting
Anna Stark, Levi Jeans "Levis Circle"
Brendan McNamara, Samsung "Giving is a Gift to be Shared"
Claire Toeman, Huawei P10 "Your Face Tells a Story"
Online Commercial Casting
Ali Fearnley, Capital One "Spring Quick Check"
Emma Ashton, Edeka "Eatarus"
Maddy Hinton, Mooncup "Period Drama"
Commercial Street Casting
Anna Stark, Sainsburys "Every Bit of Christmas"
Emily Tilelli, Pampers "Little Fighters"
Leanne Flinn, Sport England "This Girl Can, Phenomenal Women"
Get all of your acting questions answered by peers and experts on the Backstage Community forums!