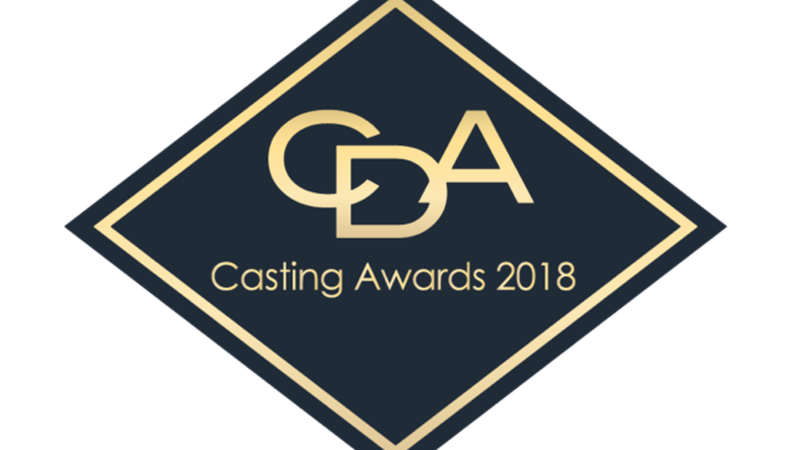 For the second year, the U.K.'s newest official group of casting professionals, the Casting Directors Association is holding their annual awards. The ceremony honors excellence in U.K. casting over the last year in categories that include short film, music video, stills, commercials, and more. The nominees for this year's awards, which will be held on May 3 in London, were announced earlier in the spring.
Actors and audience members are used to watching acting, directing, writing, and more filmmaking specialties be lauded by their peers. Casting is part of the filmmaking process that's often overlooked during awards ceremonies, and for people unfamiliar with the process, what makes award-worthy casting is less obvious than a stellar acting performance or a well-written film. Backstage asked the CDA chairperson, jury voters, board members, and, importantly, CDA nominees themselves about what makes casting and performances award-worthy.
What makes the casting stand out and be considered for an award?
Claire Toeman (nominee): We chose the particular piece we submitted this year because of the diversity of characters and the many interesting faces we were required to cast. The commercial is visually quite stunning and that's what makes it stand out.
Maddy Hinton (nominee): I follow all my projects with interest, even once the casting is complete. It's always great when the finished product meets or exceeds my expectations. There are some castings that just stand out while I'm working on them and stick in my mind. Those are the jobs where I really feel I absolutely nailed it and the casting makes or breaks the final film.
Sue Odell (nominee): I wanted to submit projects with worthwhile subject matters, in which I have total belief. I love finding "real" people with imperfections, casting that shows diversity, gritty realism, and, ideally, are not London-centric.
What are you looking for when voting for the casting awards?
Steve Davies (jury member): Casting that shows thought and imagination, that goes beyond the obvious to find people who bring something extra to the film.
Christine Payne (jury member): I am looking for an imaginative way to use performers to tell a story about a product that I may know nothing about—or think I know a lot about. The casting of each performer is essential to the message being delivered, especially where there is no dialogue.
What makes an award for casting different than the acting awards we're more familiar with?
Tree Petts (CDA Chairperson): An award for casting is about the skill of the casting director to find the right actor for the job. It is not about the skill of the actors (which, of course, is important too) but it is about receiving recognition for the unseen hard work behind the scenes by the casting director.
Steve Davies: It is about finding the person most sympathetic to the part and whose acting skills perfectly match it so you struggle to think of anyone else playing it as well and seeming so authentic.
Christine Payne: It is recognition and acknowledgment that casting is a creative skill: to find the right performers to tell the story that the casting director has been engaged to tell.
What makes a performance CDA Award–worthy?
Steve Davies: Outstanding thinking that really adds something to the production. A great film or great commercial needs everything to be brilliant—the story, the photography, the VFX—and casting is high on that list.
Christine Payne: The message being delivered, inclusivity and diversity of the production, and holding the interest of the viewer.
READ: 5 Things Actors Should Know About Getting Cast in the U.K.
You have work nominated in two different categories. What differences do you look for in the casting for different categories—short film vs. commercials vs. stills, etc.? What makes "good" casting in these different categories?
Anna Stark (nominee): Casting for different platforms, i.e. short films, commercials, or stills, do have different approaches in sourcing a cast. We may want actors or people that have a specific skill, like a musician or athlete, or want to street cast someone to get authenticity. Ultimately, our job is to facilitate the director, producer, and clients' vision.
Sue Odell: Whether I'm casting for short films, commercials, or stills, I always try to find diverse, characterful subjects to tell a true story. Despite being presented with a wide range of subjects in my castings, my advertising clients often choose the "safe" options that I have to include in the selection of people I cast. I choose to work on short films featuring issues that need a voice. My commercial work generally helps fund my mostly low-paid or unpaid casting work on low-budget films.
What can young actors and CDs who are just starting out learn from the nominated projects and performances this year?
Claire Toeman: For new casting directors, we think it gives a good overview of the kind of variety of projects that will present themselves in the future. For actors, it is useful to see an overview of all types of productions.
Maddy Hinton: Young actors can see that there are castings out there for everyone and find out who some of the casting directors are and the sort of work that they do. New casting directors can see that casting comes in many guises, so it's crucial to gain experience with established CDs to truly learn all aspects of the industry.
Sue Odell: They should be inspired.
What is one thing you think actors should know about the casting process or the work a casting director does?
Claire Toeman: As ex-actors ourselves, the one piece of advice we would give to actors is never to take rejection personally.
Maddy Hinton: Casting directors want actors to do well. We are there to see what you can do, not to be a judging panel. The casting director can fight in your corner, but it's ultimately not our decision who gets the job. As long as actors come to auditions prepared and on time, the casting director is there to support them.
Anna Stark: Actors should know that we are working to a brief that, at times, is open and sometimes very specific. It is our job to supply a variety of talent for our director or client to review. There is no point in seeing an actor that doesn't match a brief just to consider them for the part or keep their info on file for future projects. It is just wasting time as we are often working on a very tight time frame. Also, actors that come up for parts may be bang on brief but through the casting process, this can change. It is about getting a good fit for the cast as a whole. But always remember that a director, producer, or us as casting directors will always remember a good performance and will keep actors in mind when any other project comes in that they could be really good for.
What's something that actors or other members of the industry might not realize or know about casting?
Tree Petts: Casting directors often get over one thousand suggestions per role. We have to look at each of those suggestions and decide which 10–20 people should be called into a casting and shown to the director. Also, casting directors often add a wildcard—someone who may not exactly fit the brief initially, but we feel that they would be perfect for the job. Often the "wildcards" will be confirmed.
What's something the CDA hopes to achieve by continuing to recognize members for outstanding work and giving members the opportunity to be recognized?
Tree Petts: The CDA is aiming to raise awareness within the industry about the role of the casting director in the creative process. At the same time, we're applauding and recognising those members whose hard work, research, and attention to detail has augmented the final spot, film, or shot.
Check out Backstage's London audition listings!