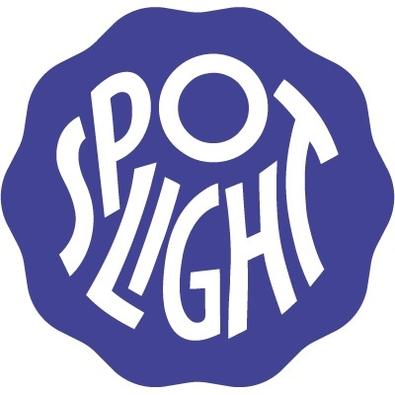 In Leicester Square on London's West End sits actors' mecca Spotlight, a place to be seen by casting directors and agents, to audition for your next big gig, to receive guidance, to get your sides, and to launch your career.
A casting directory, Spotlight was founded in 1927 and has grown from small paper directories with actors' information and photos to a 30,000-performer member database with countless assets.
One of its many resources is Spotlight Link, a breakdown service for casting directors and production professionals. "When that started it was kind of one or two jobs a day, and now about 90 percent of the work cast in the U.K. is cast on Spotlight Link," says Spotlight's head of client relations, Pippa Harrison. "All the BBC jobs, all the ITV jobs, all the national theater, Royal Shakespeare Company, all the Bond films are done on Spotlight."
Casting directors can send out breakdowns to their chosen list of agents via the website, and agents can submit their clients via the Spotlight database. And of course, those CDs need a place to hold their auditions. Spotlight can handle that, too.
"We have a whole building here, and we have two floors of studios which have cameras and everything—they're mainly used for film, TV, and commercial auditions—and then we have a floor of rooms which tend to be used for theater castings and interviews," Harrison explains.
With Spotlight's many uses, she says, "Everyone within the industry has Spotlight open all day every day on their desktops"—actors included.
Much like a Backstage talent profile, "You can update all your stuff all the time, which is brilliant, and it means that your Spotlight profile becomes your shop window, if you like, as a performer."
But what gives Spotlight such weight in the U.K. entertainment industry is its criteria to become a member. "Spotlight mainly deals with the upper end of the market—lead roles in big, big-budget movies, big well-known series, and big stage shows. Background artists we don't really take for at all, and untrained performers we don't take for at all," Harrison says.
To join Spotlight, you must have either trained at a recognized drama school or have a minimum of four pieces of "featured acting experience," meaning a main speaking part.
"That tends to get rid of all the wannabes," she says.
So what's left is professional actors—tens of thousands of them. "By [setting those criteria], it means that we get the best actors in Spotlight, but also they stay in Spotlight through the duration of their careers. Judi Dench, Helen Mirren, Daniel Radcliffe—all those people are Spotlight members and have been since they started working.
"You know, if you were starting as an actor the first thing people would say to you is, 'Are you in Spotlight?' " Harrison says. "Because if you're not in Spotlight, people think you're either not working or you're dead."
---
Brits have long been popping up in U.S. films, television, and theater. Maybe it's time for some Americans to head across the pond for some of that training! Here are some acting programs based in and around the London area that are well-tailored to the studying actor.
LONDON ACADEMY OF MUSIC AND DRAMATIC ART
LAMDA has over 150 years of experience teaching actors. Located in London, the school focuses on a communication- and performance-based syllabus. Alumni include Chiwetel Ejiofor, Anna Chancellor, and Benedict Cumberbatch.
GUILDHALL SCHOOL OF MUSIC & DRAMA
The school offers two- and three-year programs within its acting conservatories that include voice and movement training. Auditions require three monologues—one Shakespearean, one modern, and one contrasting—and are held between October and May at the London school. Alumni include Daniel Craig, Ewan McGregor, and Damian Lewis.
DRAMA STUDIO LONDON
Based on three principles—acting is a vocation and not an academic achievement; classical training is appropriate for all future work; and working professionals (faculty) keep their feet on the ground—the school aims to keep its students well-balanced. Alumni include Emily Watson and Forest Whitaker.
ROYAL ACADEMY OF DRAMATIC ART
This Stanislavsky-based London school offers a three-year B.A. in acting, prepping actors for all forms of media, from television and film to theater and radio. RADA (in addition to LAMDA) is also an affiliate school of the Conservatoire for Dance and Drama, ensuring that all students at any of the eight affiliate schools receive subsidized training in order to "achieve our aim of taking students based on talent irrespective of background."
UNIVERSITY OF SURREY
If you're looking to get out of the city, the University of Surrey, 30 miles from London, is an option to consider. The university offers several acting concentrations including musical theater, dance, straight acting, and theater studies. —Briana Rodriguez
And for those in the U.S., don't forget to check out our audition listings!