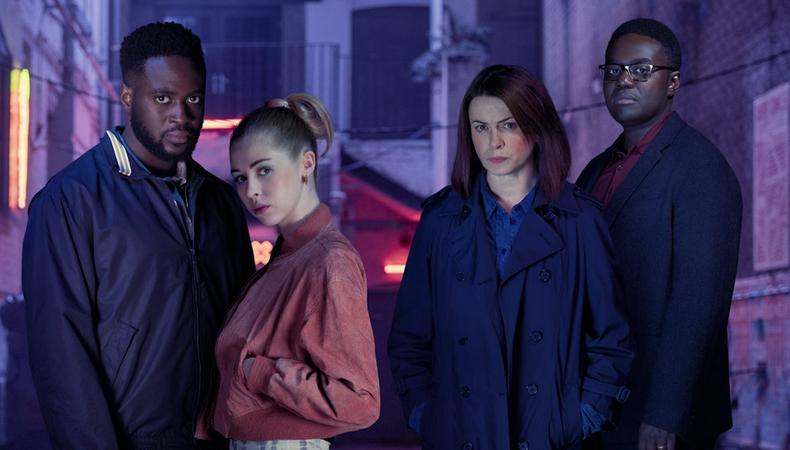 Production is re-opening and these UK projects are now visible on the horizon, whether in development or actively casting. Keep these leads on your radar and your eyes open for the opportunity to land an audition.
We Hunt Together 2
Crime series We Hunt Together returns for a second instalment, following two killers and the pair of detectives racing against time to outsmart them. Shooting begins in April 2021 and casting is by Suzanne Crowley and Gilly Poole.
Traces
Alibi's psychological crime drama Traces is back for a second series. Set against the backdrop of the Scottish Institute of Forensic Science and starring Molly Windsor and Laura Fraser, the series is created by acclaimed noir author Val McDermid. Shooting is set for early 2021 on location in Scotland and the project is cast by Andy Pryor.
Save the Cinema
Actor and director Sara Sugarman is attached to lead original feature drama Save the Cinema, written by Piers Ashworth (St. Trinian's). Currently in pre-production, there's no confirmed shoot date yet but casting director Kelly Valentine Hendry is attached and casting now.
But When We Dance – Update
Feature-length original drama But When We Dance is gearing up for production in Spring 2020, with director Jonny Campbell (Dracula, Westworld, Doctor Who) attached. Announced as part of the BBC's commitment to improving the representation of and opportunities for people with disabilities, the BBC One drama tells the story of Tony and Emma, who meet at an English National Ballet class for people with Parkinson's. Written by Paul Mayhew-Archer, who suffers from the condition, casting director Fiona Weir is attached and casting now.
Looking for your next TV role? Check out our UK castings
The Capture 2 – Update
The second series of Ben Chanan's acclaimed series The Capture has been in pre-production for some time but has had to change shooting dates again since lockdown. The edge-of-your-seat series starring Holliday Grainger is now due to shoot in July 2021 and casting director Kate Rhodes James is onboard.