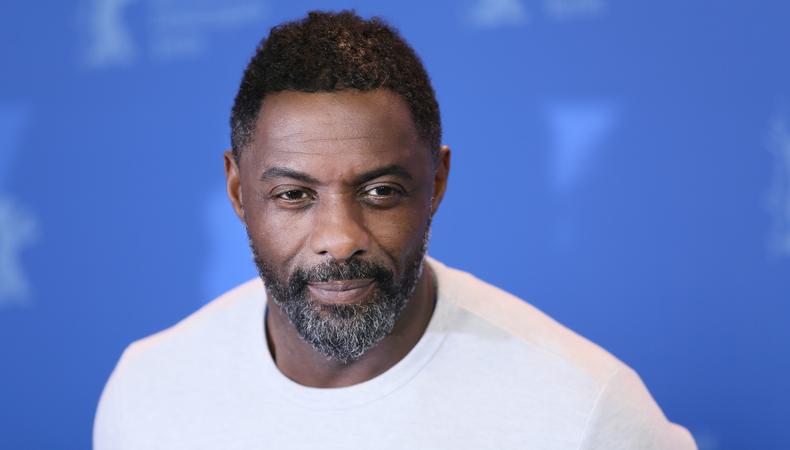 Hello, and welcome back to Week in Review, our roundup of industry-wide news. From stage to screens big and small, we've got you covered. It's everything you need to know and all you can't afford to miss.
Major screen castings
Judi Dench and Idris Elba have joined Cats, the big screen Andrew Lloyd Webber musical, currently in pre-production.
Fresh from filming playing a villain called Brixton in Fast and Furious spinoff Hobbs and Shaw, Elba will play mystery cat Macavity while Dench plays a gender-flipped Deuteronomy in a cast including Ian McKellen, Jennifer Hudson and Taylor Swift. Den of Geek said: "Macavity is about as close as the story gets to a bad guy," noting that Elba might get away without any big musical numbers if the new film sticks closely to the original. Written by Lee Hall (Billy Elliot), directed by Tom Hooper (The Danish Girl) and cast by Lucy Bevan (Beauty and the Beast), Cats is still collecting performers ahead of filming starting on 16 November.
Keira Knightley, Gugu Mbatha-Raw and Jessie Buckley are to star in Misbehaviour, directed by BAFTA-winning Philippa Lowthorpe (Three Girls, The Crown). Scripted by Rebecca Frayn and Gaby Chiappe (Their Finest), Misbehaviour is based on the feminist stage invasion at the 1970 Miss World competition. Hosted by comedian Bob Hope in London, the live broadcast was watched by over 100 million viewers. The surprise winner was Miss Grenada, the first black woman to be crowned Miss World. Filming starts in London next month.
Netflix under fire for allegedly targeting black viewers
One of Netflix's key attributes is the skilful way it matches content choices to viewers' tastes.
But this week, reports the Guardian, the streaming goliath has been accused of "creepy" and "racist" behaviour for allegedly targeting their audience by ethnicity.
Viewers have flagged up examples of mainstream films using different promotional images according to race, presenting Like Father as featuring Kristen Bell and Kelsey Grammer to white viewers while black viewers were targeted with images of minor cast members Leonard Ouzt and Blaire Brooks.
The tone of the debate on Twitter was amused rather than angry, but the serious point was clear: people don't like knowing they are being treated differently because of their race.
Speaking on Sky News, the editor of MelanMag.com Joy Joses said: "In their keenness to cater to black audiences, Netflix has overstepped the mark." Describing the intrusion as "beyond deceptive," she went on to underscore the real issue: "Why don't they give us more of what we want instead – black leads in big budget productions?"
Speaking to the BBC, Netflix denied the claims: "We don't ask members for race, gender or ethnicity so cannot use this information to personalise their individual experience. The only information we use is a member's viewing history."
Many would argue it is precisely that viewing history that is being used for racial profiling.
Producer still working despite allegedly owing £30,000 to actors
A theatre producer being pursued for more than £30,000 in alleged unpaid wages is continuing to stage productions, the Stage reports.
Neil Eckersley was behind the touring production of Wonderland, starring Kerry Ellis and Wendi Peters, which was fell apart last year after sound equipment was taken back by suppliers following a financial dispute. The show was produced by Wonderland the Musical Ltd, with Eckersley as the sole director. Equity confirmed they are pursuing Eckersley and his company for more than £30,000 in unpaid wages allegedly owed to 10 actors from Wonderland.
Despite this, he is now co-producing Stephen Sondheim revue show Putting It Together, and in July he co-produced Aspects of Love at Manchester's Hope Mill Theatre. Last week it was announced that Aspects would be transferring to London, coming to Southwark playhouse as part of their new season. Premiering in 1989, with music by Andrew Lloyd Webber and lyrics by Don Black and Charles Hart, Aspects features the iconic songs Love Changes Everything, Seeing Is Believing and First Man You Remember.
Kinky Boots performer Natalie McQueen claimed on Twitter that she was still owed money from Wonderland, adding: "I am truly disgusted. How are people still working with him? This has to stop." Equity's Paul Fleming said: "The union is continuing to pursue money we believe to be owed through the courts and have recently instructed a barrister to take this forward."
A statement Eckersley's solicitors said: "We dispute the allegations, and have been advised not to comment further in relation to this ongoing legal dispute. In the meantime we remain fully committed to our current and future productions."
Plans for immersive venue collapse
Plans for a venue billed as Britain's first purpose-built immersive theatre have collapsed just a month before it was due to open. All productions have been cancelled at the venue, named The Buzz, which was to open in south London next month and include a food market, bar and cinema complex. The Elephant and Castle venue has now called off all future programming with immediate effect, with producer Emma Brunjes issuing a statement saying the cancellation had occurred due to "unexpected circumstances beyond our control."
The troubled venue had already postponed its inaugural production, an interactive Thunderbirds show, delaying it until late 2019, It had been replaced with a "90-minute immersive experience" called The Time Travellers' Ball, due to open on November 28. The Buzz's directors said: "It is deeply upsetting that our ambition to deliver this bold and exciting addition to London's creative landscape has been paused by extraneous issues at this time."
Stage production news
Freddie Fox is to star in the UK premiere of award-winning French comedy Edmond de Bergerac, still running in Paris' prestigious Theatre du Palais-Royale two years after it opened. Written by Alexis Michalik, it has been translated into English by Jeremy Sams and is to be directed by artistic director Roxana Silbert. The production leads Birmingham Rep's new season which includes a stage version of A Thousand Splendid Suns by Khaled Hosseini (The Kite Runner), a new play by Inua Ellams called The Half God of Rainfall and Rona Munro's previously-announced adaptation of Captain Corelli's Mandolin, directed by Melly Still.