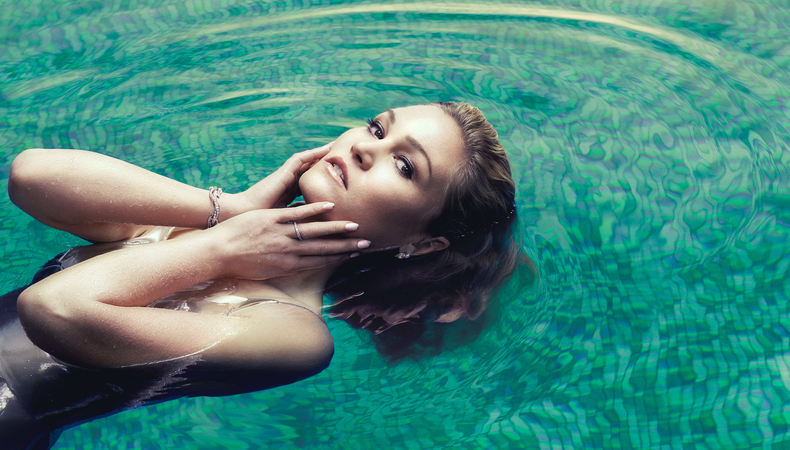 Hello, and welcome back to Week in Review, our roundup of industry-wide news. From stage to screens big and small, we've got you covered. It's everything you need to know and all you can't afford to miss.
Sky announces in-house drama studios
Screen reports that Sky is taking a "bold step" into in-house production, with producer Cameron Roach (Jamestown, Life on Mars) heading up the newly-minted Sky Studios. The dedicated drama production team is to build partnerships between Sky and Britain's finest directors, writers and producers with the aim of developing a slate of original dramas. The first is a second series of Sky Atlantic's crime drama Riviera, starring Julia Stiles. Sky revealed in the July that the company would be pumping £500m into new scripted projects, as investment from traditional broadcasters like the BBC and ITV fell. The launching of Sky Studios comes weeks after it was revealed that US streaming giant Netflix is hunting for a production base in the U.K. to deal with demand. All good signs that although competition is tough in the U.K. industry, drama investment is booming.
Read more here.
U.K. screen industry booming into the billions
And more good news: a new BFI report calculated that productions across British film, high-end TV, video games, animation and children's TV generated £7.9 billion for the UK economy in 2016. The paper explored how tax incentives have powered "extraordinary growth" across the screen sectors, with chancellor Philip Hammond noting that "tens of thousands of jobs" have been created or supported by the initiatives, contributing "billions of pounds to the UK economy." 2,420 films, 310 high-end TV programmes, 480 video game productions, 145 animation productions and 75 children's TV programmes have benefited from tax reliefs since their introduction in 2007, contributing to the near doubling of the size of the UK screen industry since 2012. High-end TV has been the largest growth area, with contributions to the UK economy rising by 149% between 2013 and 2016.
Post-Brexit immigration rules "unworkable" for performers
Tempering all the good news are claims from senior media figures that the government's Brexit plans will strangle the supply of vital talent entering the UK and create a "bureaucratic nightmare" for touring shows.
Immigration proposals announced earlier this month suggest that a new British visa system will mean performers from EU member will be forced to apply for visas to work within the UK. Restrictions include a cap on the number of visas per year, applicants needing a confirmed job offer and a minimum wage of £30,000 a year pro-rata. The minimum wage also has the potential for the minimum to rise to £50,000.
Society of London Theatre chief executive Julian Bird said he was concerned these latest Brexit plans would create a shortfall of skilled workers, adding that the offer would "severely impact the ability of the UK theatre industry to produce the world-class work for which it is renowned".
Read more in The Business.
Stephen Joseph Theatre launches acting degree with Coventry
Scarborough's renowned Stephen Joseph Theatre has partnered with Coventry University to launch an acting degree with a free audition process in the hope of attracting students from lower-income backgrounds. Starting in September 2019, the three-year BA course will train students in acting for stage, screen and audio alongside introductions to practices like presenting and acting for gaming. Based in Scarborough, students will regularly visit the Stephen Joseph for masterclasses and mentoring from staff. Graduating students will also have the opportunity to audition for a professional acting company based at the SJT.
Artistic director Paul Robinson said access to formal training has traditionally been "financially prohibitive" for many people, resulting in "an industry that does not necessarily reflect the socio-economic diversity of our country."
He added: "Our partnership with Coventry University is borne out of a set of shared values around diversity and inclusivity. We will ensure that students receive the best possible training and that they will get the chance to see their future industry in action."
The first intake for the course will be around 20 students, with applications hosted on UCAS.
Screen production news
Cold war drama Ironbark has nabbed rising star Jessie Buckley, star of recently premiered Wild Rose. Directed by former Royal Court boss Dominic Cooke and led by Benedict Cumberbatch and Rachel Brosnahan, other incoming Ironbark cast members include Merab Ninidze, Angus Wright and Kirill Pirogov. Before being named a Star of Tomorrow by Screen last year, Buckley had a breakout role in psychological thriller Beast. In Ironbark she'll play Sheila Wynne, the wife of British businessman Greville Wynne (Cumberbatch). Based on real events, the film tells the story of how Wynne helped the CIA penetrate the Soviet nuclear programme during the Cold War, providing the intelligence that ended the Cuban Missile Crisis. Ironbark is filming now.
Stage production news
Theatre company Headlong announced a co-production of Shakespeare's Richard III, with Tom Mothersdale in the title role. It will tour in 2019 as part of a collaboration between Headlong, Bristol Old Vic and Alexandra Palace, together with the Royal and Derngate and the Oxford Playhouse.
Richard III marks the first time that the newly refurbished Alexandra Palace has co-produced a show, with the production running at the north London venue's restored theatre in March. Directed by John Haider, casting is ongoing.
Read more here.