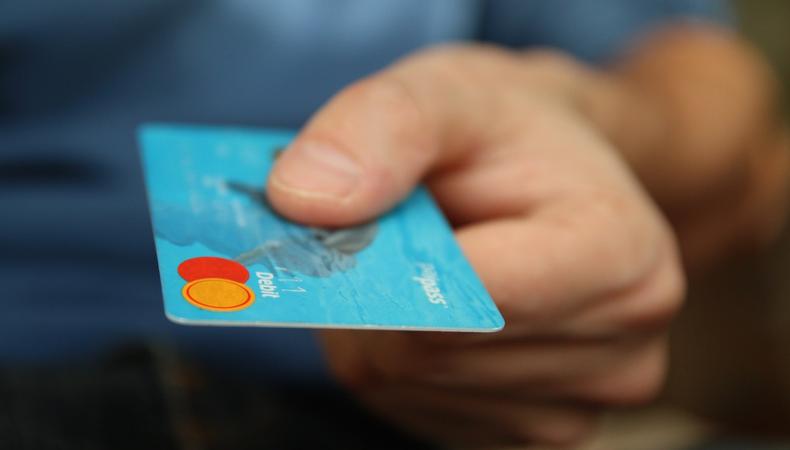 Hello, and welcome back to our roundup of industry-wide news. From stage to screens big and small, we've got you covered. It's everything you need to know and all you can't afford to miss.
Danny Boyle has left the creative team for Bond 25.
The shocking departure of director Danny Boyle (Slumdog Millionaire, Trainspotting) from Bond 25 has thrown the UK's most recognisable film franchise into chaos, according to insiders. Producers confirmed Boyle exited the production early last week, just 14 weeks before principal photography was set to begin. The Hollywood Reporter confirmed rumours that the film will now miss its scheduled release date of autumn 2019 and that "major logistical reorganisation" is required, including abandoning the existing script by Boyle and longtime collaborator John Hodge. Speculation that star Daniel Craig will be the next to walk away has been fuelled by stories of "creative differences" between Craig, producers and Boyle over the script and casting choices.
Boyle and Hodge's Bond 25 script reportedly brought the film series into the present, referencing the #MeToo movement and Russian involvement in world politics. The Guardian suggested this break with tradition "could have proved too hot a potato for Bond head honcho Barbara Broccoli's palate". The Telegraph reported that the dispute centered on the casting of the villain, with Boyle preferring Cold War star Tomasz Kot. Most outlets suggested that although Craig and Boyle clashed, the former is likely to remain in the iconic role of James Bond. The recent drama revealed that Craig has "apparently signed off on all major new signings [...] since he began his tenure". The partially-cast production was meant to begin filming in December but is now to undergo an about-turn, likely to include fresh development and casting. Bond co-stars Naomie Harris, Ben Whishaw and Rory Kinnear are still rumoured to be attached.
A new organisation is helping drama school students to shine a light on harassment.
A new organisation has been launched to help graduating performers and theatre professionals to report sexual harassment at work. Rachel Vogler and Kim Turford, two recent graduates of the Royal Central School of Speech and Drama, have formed Houselights. Starting this autumn, the organisation aims to provide drama school students with a working knowledge of the policies and processes around harassment so that they are better equipped upon entering the industry.
Vogler and Turford said that, although the organisation is currently small, Houselights hopes to offer workshops, discussions and video resources for drama schools and youth theatres, focussing on graduating students. Ahead of launching, the pair spoke to more than 20 theatres and arts organisations to gather support for their work and ask for backing. They said that since launching "we have been overwhelmed with a positive response to our work" from graduates and theatre professionals. The first event hosted by Houselights is a free open forum evening at the Arcola Theatre where attendees will be able to hear from guest speakers and discuss some "important questions" facing the industry. The event will also be a chance to hear about ways to get involved with Houselights.
The formation of Houselights comes after the theatre industry has had to come to terms with sexual harassment and bullying at the highest level, including allegations against sitting and former artistic directors, most notably Kevin Spacey at London's Old Vic Theatre. Drama schools and other training institutions have not been spared, with schools signing up to new guidelines to protect students and research showing that 40 percent of theatre professionals had experienced bullying in or out of education.
An agent accused of exploiting actors with donation scheme.
An agent has been accused of "exploiting" actors after offering performers the chance to be considered for representation if they donated to a personal project. In a now deleted social media post, Elaine Eaglestone of Eaglestone Management, said she'd donated to "many crowdfunding campaigns" and that she was "offering actors the chance to do the same but also be seen by myself for possible representation". Eaglestone asked actors for £10 and to include a link to their Spotlight page, saying that although she couldn't guarantee a place on her books, the donation would "[get] you in front of me to show me what you got". The agent was apparently fundraising on a crowdfunding platform for a film project, currently in pre-production.
Eaglestone Management is a Northamptonshire-based company claiming to represent "an exclusive group of talented and ambitious UK actors". Eaglestone's post included the claim: "I don't open the books very often, as I don't have the need to." She conceded that followers might think the scheme distasteful, saying "some will see it as a bribe, some will see the opportunity they have in front of them, that will depend on the type of person you are". The post was shared widely on social media, with actor and former chair of the Actors Centre Paul Clayton calling the proposal "pure exploitation".
Stage Production News
A pro-Brexit play written by two journalists is premiering at the Union Theatre this October. People Like Us will be Julie Burchill and Jane Robins' debut play, set in a London book club, where five friends can't help from discussing Brexit. The play aims "to reflect the polarising nature of debates surrounding the topic, which has left almost no middle ground, and strained relationships across the country". Burchill said: "As a hardcore Brexiteer, I'm extremely curious as to what will happen and very much hope that People Like Us will add to the lively discussion around this topic." The production will run at the Union Theatre from 2 October.
Read more here.
Camden's planning team looks to have given London's next major theatre the green light. The unnamed stage is to become a sister venue for the Bridge Theatre in London Bridge and run by former artistic director of the National Theatre, Nicholas Hytner. Permission was granted last week for the new 600-seat theatre in King's Cross, near the site of a temporary theatre venue. Although unconfirmed, The Stage reports that Hytner and Nick Starr's London Theatre Company, who run the Bridge Theatre, will be the venue's operator.
Read more here.
Screen Production News
The BBC confirmed rumours that Andrew Scott has joined the cast of Fleabag, as Phoebe Waller-Bridge's dark comedy begins filming a second series. The star and creator of Fleabag said: "I can't believe they let me do this AGAIN", adding, "I'm so happy to be back with the incredible Fleabag team and I'm as surprised as anyone about where this series has taken us… thank God for Andrew Scott." Returning cast members include Olivia Colman, Sian Clifford, Bill Paterson, Brett Gelman, Jenny Rainsford and Hugh Skinner. Casting director Olivia Scott-Webb is attached and filming is happening now.
Read more here.
Check out Backstage's London audition listings!