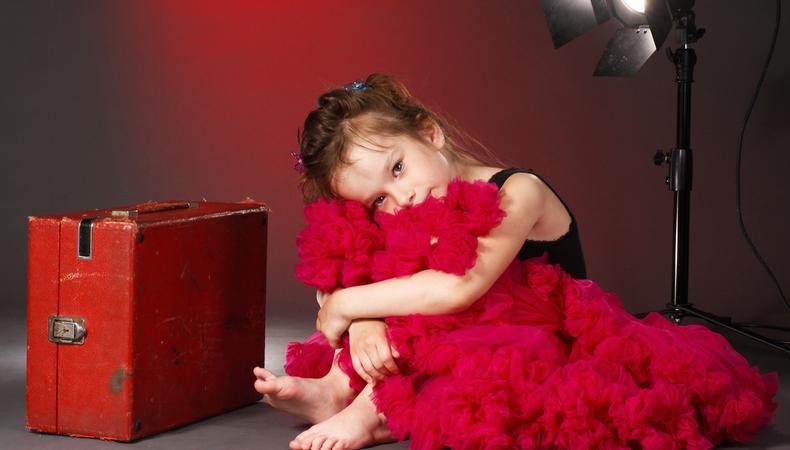 Hello, and welcome back to our roundup of industry-wide news. From stage to screens big and small, we've got you covered. It's everything you need to know and all you can't afford to miss.
A production company is accused of exploiting young performers.
A Suffolk company was planning to charge young actors up to £100 to appear in their shows, according to The Stage's Matt Hemley. Productions of Sleeping Beauty and Cinderella were to be performed in a local hall and in a Suffolk theme park, respectively. Casting calls were placed on the company's website advertising roles for 12 young people aged 8–18 for Sleeping Beauty. The company stated that performers who were cast would have to pay £50 "to be in the show". Producers Spark Live were also casting for Cinderella and charging a fee of £100 per performer, ages 10–18.
The Stage reported that although the company called the £100 fee for Cinderella "a mistake", the £50 fee for Sleeping Beauty remains in place, with Spark Live claiming "the fee will help cover costs of the production". Since the story reached The Stage, the company has come under fire for exploiting young people, as well as their parents, interested in performing. Hemley posted what he called "the offending adverts" on Twitter, where outrage at the company swiftly followed.
Equity warned applicants against paying fees to appear in the show. A spokesperson advised members to immediately contact the union "if they are asked for a fee to audition or perform in any production". Although uncommon, low- or no-budget productions of pantomimes do sometimes ask for contributions from performers. The Edinburgh Festival Fringe also features shows in which cast members are required to cover accommodation and some production costs, however, these opportunities are rarely advertised to young people. The Stage reported that Spark Live said they needed to charge the under 18s and that the productions were "a benefit to the community". Ryan Holt of Spark Live said: "The productions [at Beccles Hall] have never made money, it just breaks even."
"The people who have taken part previously have always been consulted and asked if they were happy with the fee. It's for the benefit of the town and to help the venue out." The Stage confirmed that only the young people are being charged to take part and adult cast members are paid. Spark Live added that Cinderella was more of a "commercial" production and the £100 fee should never have been advertised.
A new BBC play has been pulled from the Fringe.
A BBC-commissioned play that was part of the controversial Debut initiative for first-time playwrights has been cancelled ahead of its Edinburgh Festival Fringe run. Guardian and BuzzFeed journalist Bim Adewunmi's play Hoard was to have opened in Edinburgh as part of an initiative between the BBC and production company Avalon. Earlier this year it was announced that they commissioned plays from four high-profile people, each making their writing debut at the festival. Alongside Adewunmi was comedian Frank Skinner, actor Katherine Parkinson, and director Beryl Richards. Adewunmi revealed on Twitter that her play was cancelled, saying: "It is with real and pure fucking sadness that I tell you Hoard will not be going up too Edinburgh this month after all." She added that the team is "still exploring other production avenues" and asked followers to "please keep your fingers and everything else crossed". She joked that people who had seen the previews of Hoard at the Bush Theatre last month should "tell a friend, who might also be a theatre producer". No reason has been given for the cancellation.
When the commissions were announced, the BBC and Avalon came under fire for picking well-known figures over emerging talent. BBC Arts director Jonty Claypole wrote an opinion piece in The Stage defending the project, highlighting the BBC's commitment to new writers in other schemes such as Performance Live, The Space, a new BBC Four monologues project and the BBC Writers Room.
Theatre leads the way in UK VR commissions.
York's Pilot Theatre has been awarded funding to create two new virtual reality and augmented reality experiences. The funding comes as part of the Arts Council's commitment to supporting new technology in the arts, in association with Digital Catapult. The two projects, called Fatherland and Traitor, won out of hundreds of applications and are to be delivered over the next 18 months. Fatherland is an interactive theatre experience using real-time motion capture and VR technology. Bringing to life the journey of a son and father coming to terms with dementia, it's being created in conjunction with the University of Portsmouth. Traitor by Pilot Theatre will be a "two-player interactive high stakes thriller", combining VR with live action. According to a report by PricewaterhouseCoopers, the British VR industry is expected to grow by 76 percent by 2021, making it the largest and fastest-growing VR industry of any country in Europe and Asia.
Screen Production News
The BBC announced some of the A-list talent pegged to Oscar winner Tom Hooper's TV adaptation of His Dark Materials. The screen version of Philip Pullman's young adult novels will include Lin-Manuel Miranda, James McAvoy, Ruth Wilson and Anne-Marie Duff, as well as Logan star Dafne Keen as protagonist Lyra. Hit by delays, the project is shooting now with casting by Kahleen Crawford Casting.
Read more here.
Cult director Ben Wheatley managed to develop, shoot, edit and even screen his next feature (Colin You Anus) in secret, but details of his other upcoming project have emerged. He is to shoot an adaptation of Daphne du Maurier's classic novel Rebecca later this year, scripted by Steven Knight (Peaky Blinders, Locke) and produced by Working Title and DreamWorks. A much-loved literary classic and previously filmed by Alfred Hitchcock, Wheatley sets himself no small challenge. We'll keep you up to date with any casting opportunities via our weekly UK Greenlit pieces [LINK].
Stage Production News
Harry Potter and the Cursed Child has extended booking in the West End until July 2019. The two-part play with a story by J.K. Rowling, book by Jack Thorne, and direction from John Tiffany, premiered in July 2016 and has featured two fresh casts since opening. The current cast includes Jamie Ballard as Harry Potter, Susie Trayling as Ginny Potter and Joe-Idris Roberts as their son, Albus. The last cast was introduced in May this year, with further recasting likely to happen in spring 2019.
Read more here.
Check out Backstage's London audition listings!