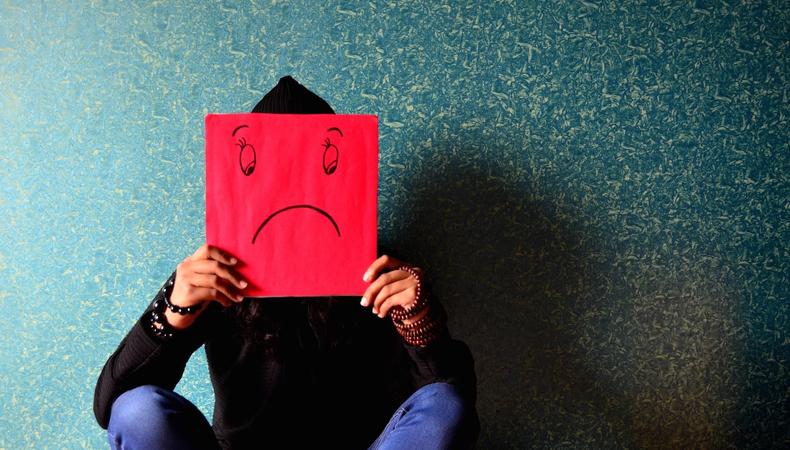 Hello, and welcome back to our roundup of industry-wide news. From stage to screens big and small, we've got you covered. It's everything you need to know and all you can't afford to miss.
Drama school's collapse "a disgrace."
The sudden closure of an established drama school due to "financial challenges" has come as a shock to many within the industry. A former patron called it "a disgrace." Noted as "one of the leading performing arts colleges in the UK", CPA Studios has now closed after more than 30 years, with former students including singer Jessie J and The Inbetweeners actor James Buckley. But last week CPA Studios informed students by email that the school had stopped operating. The staff has been made redundant and all 52 students are now left without a course to return to in September. The email sent out 7 August reported that financial difficulties were to blame for CPA Studios being "unable to provide further tuition to all students", going on to say that second and third-year students could seek to have their details shared with schools that may still have places for the new year. It made clear that anyone who had paid fees for the upcoming academic term would be refunded. Nick Crossley, head of dance at the school, said that staff is "trying to coordinate [...] efforts to make sure all the students that want to continue training have the option to".
The award-winning choreographer Stephen Mear is a patron of the now defunct drama school and commented on the school's dilemma on social media after they failed to officially inform him of the closure. He said he was "beyond furious" to be told of the collapse via social media and asked anyone who could help affected students to contact him. The Musical Theatre Academy was just one of the schools and training colleges to offer assistance, holding extra auditions for former CPA students at the weekend and fielding enquiries. On Twitter, a number of theatre professionals called for anyone able to help affected students to come forward, with Mear commenting he had been "overwhelmed" by their response. Late last week he said he would "not stop until these students have a new home". Course director Lyndsay Barnbrook described the closure of CPA as the "end of an era."
Disability-led theatre and dance gets an international boost.
The British Council aimed to help disabled theatre and dance artists with a new €4 million development scheme it launched last week. Called Europe Beyond Access, the professional development initiative has been awarded €2 million from the Creative Europe programme of the European Commission as well as another €2 million by other project partners. The scheme will set out to allow disabled artists to "break through the glass ceiling" in theatre and dance sectors. More than 900 artists, many of whom are based in or are from the UK, are directly involved with the scheme.
Disability Arts International reported that over 70,000 audience members will get to experience innovative work from disabled artists as a direct result of the scheme, with thousands more to benefit from festivals, showcases and online platforms. Nearly 7,000 cultural professionals and 330 organisations are to engage with high-quality, disability-led work. All partners, which includes Germany's largest independent production venue Kampnagel, will take part in a final conference in Brussels in June 2022, where outcomes of the project will be presented and assessed.
Screen production news
Suffragette and Brick Lane director Sarah Gavron has started shooting her next feature, given the working title of Untitled Girls Film. The project follows a "lively, multicultural group of teenagers" from a fictional girls' state school in London. Casting director Lucy Pardee and the producing team have gathered a group of non-actors to develop the narrative and star. The film centers on 15-year-old British Nigerian schoolgirl Olushola, known as "Rox" to her friends, whose mother abandons her and her young brother, Emmanuel. To avoid being separated from her brother, she leaves their home and, with the help of friends, goes into hiding in their London neighbourhood. Gavron told ScreenDaily she wanted "to convey what it's like to be a teenage girl in the rapidly changing world of today" and that casting non-actors would create "a spontaneous, naturalistic feel".
Read more here.
Stage production news
The initial batch of Fringe Firsts were awarded last week, with Edinburgh's own Traverse Theatre (with production by Abbey Theatre) gaining awards for three productions. The annual awards are given out each Friday of the Edinburgh Festival Fringe by The Scotsman newspaper and celebrate the best in new writing. The winners last week were; Angry Alan by Penelope Skinner; What Girls Are Made Of by Cora Bissett; David Ireland's Ulster American; the Edinburgh debut of new Irish play Class by Iseult Golden and David Horan; Chris Thorpe's new show Status; Zanetti Productions' The Basement Tapes; and, lastly, First Snow/Premiere Neige, presented by the National Theatre of Scotland, Théâtre PÀP and Hôtel-Motel
Read more here.
Julie Hesmondhalgh has won the first of this year's The Stage Edinburgh Awards for her performance in The Greatest Play in the History of the World, running at the Traverse Theatre. The Greatest Play…, written by Hesmondhalgh's husband Ian Kershaw and directed by Raz Shaw, sees the former-Coronation Street actor narrate universal tales of love.
Read more here.
London's Shaw Theatre has always operated on a hire basis but under their new theatre manager, it's to begin producing original work for the first time since the 1980s. Their newly appointed artistic lead, Wayne Glover-Stuart, will run the nearly 50-year-old Camden venue from 18 August. Next year he plans for the 446-seat theatre to run a six-week season of theatre focusing on under-represented stories and produced by the venue. Alongside this, The Shaw is to produce quarterly new-writing nights that provide a platform for marginalised writers from ethnic minority and LGBT+ backgrounds. Glover-Stuart told The Stage he was "super excited to be able to open the venue's doors to people [who find] doors are generally closed".
Read more here.
Check out Backstage's London audition listings!