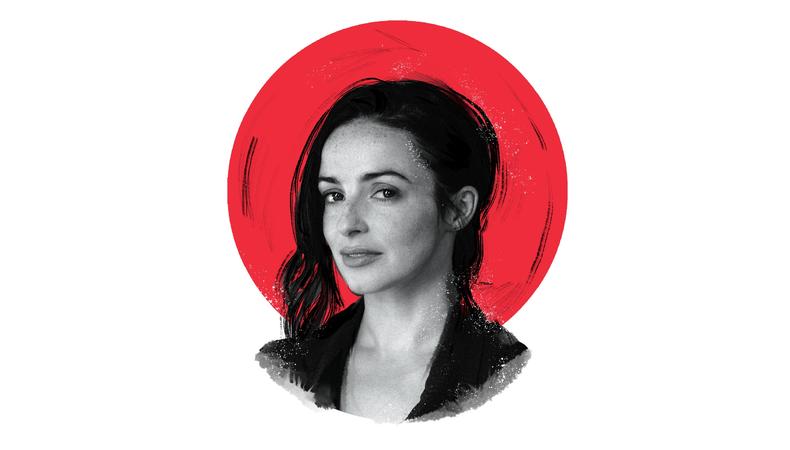 Fresh off her best actress Olivier win for the West End run of "The Ferryman," Laura Donnelly returns to Broadway in the New York transfer of the acclaimed production by playwright Jez Butterworth and director Sam Mendes. She stars as Caitlin, a woman whose husband was killed by the Irish Republican Army in the 1980s. She recently spoke with Backstage about finding inspiration in her own family's tragedy (her uncle was killed by the IRA in 1981) and why training for all actors is so essential.
How did "The Ferryman" first come together for you?
I grew up in Northern Ireland. Before I was born, my mom's brother disappeared in 1981, and his body was discovered in a bog three years later, having been shot and killed by the IRA. And this was something that I knew about to an extent, I guess, but my mom hadn't told me as a kid—I hadn't really realized that he was part of a number of people who had received the same treatment at the hands of the IRA. It wasn't until I was watching a documentary—I happened to be watching it with Jez [Butterworth], who wrote the play—about this group known as "the disappeared." [At] the very end of it, the faces of each of the disappeared came up, and my uncle's face came up. [Butterworth] was shocked that I hadn't even mentioned it before. We discussed it, and that became the beginning of the process.
What has the feedback from audiences who lived through this period been like?
I've heard a lot from different people from Northern Ireland who came to see the play and just were shocked at the level to which they were able to relate and how it seemed to represent something of their experience onstage. I mean, everybody's experience growing up there and living through that is different, so it can't be a direct representation of any one person's experience. But everybody I've spoken to was able to see elements of what they went through or what they witnessed in the play. Not just the political side of it, but the atmosphere of family and the joy that comes through the play and the fun of it, just some elements that are particular to our culture. It's very unusual for people where I come from to see that represented onstage or even in film or TV, and so I think for a lot of people it was a really joyous experience to get to see some part of their lives like that.
"The Ferryman" was a hit on the West End. Do you anticipate it playing differently for Broadway audiences?
I think that the themes of the play are absolutely universal. You [don't] need to have any experience of or knowledge of the political world that it exists in. The themes in the play of love and family and loss and joy and grief co-existing—I think that they are things that an audience anywhere in the world can relate to. That's the strength of the play. But at the same time, I do remember from previous experience that audiences on Broadway are very different [from] audiences in the U.K. They're more vocal; they're more enthusiastic; the responses are more extreme in every direction.
The silences are more silent and the laughter is louder. I love that about a Broadway audience. I found that so exciting the last time I was out there. And because of the extremes that exist in this play, I'm just so excited to see how that translates.
What has playing Caitlin added to your acting skills?
I still feel like I'm in the middle of the whole journey with Caitlin. It has taught me something about freedom onstage. It's the character that I have most felt intrinsically connected to, and that makes it such an exciting role to play because I know that anything that goes wrong on that stage is almost a good thing because it gives me something new to try and handle. To feel that freedom and to know your character so well is as good as it gets for an actor.
How do you typically prepare for an audition?
I want to prepare as much as I possibly can. The work that you put into the preparation is key to going in relaxed—that's the thing. It's not that you have to have everything decided or you have to know everything there is about the play or the character or the writer or whatever else. It's just the more prepared you are, the less nervous you are, and if you can go into a room and be relaxed, then you can play and be responsive with a director.
I find what directors seem to be most looking for is the feeling that they can work with you, that you are responsive to them, that they're going to have a good working relationship with you. So I don't think that you have to go in with a set plan of what to do, but I do think that it's a very good idea to make strong choices. Not strong choices for the sake of it, not just going in and doing something wacky because you think that you'll be remembered for it.
What have you learned through your career that you would have told your younger self in terms of navigating the U.K. market?
I would have simply told myself to not get hung up on the long game and focus on the work at hand. Work really hard—just work, work, work. Do that and just hone your craft and get better and better. And do work for the right reasons.
Don't take work because you think it might get you somewhere or you think that something's suddenly going to turn you into a star. Do the work because it's something that you're passionate about or you think it's going to stretch you artistically. Work with people you admire. I think if you work for the right reasons and work really hard, then you get to where you deserve to be in the end because you end up with the career that you shaped for yourself.
Has your training at the Royal Scottish Academy been foundational to what you're doing onstage today?
Undoubtedly. The work I received in that college, particularly the technical training in terms of voice and movement, was invaluable. I find myself drawing on that in every single job I do, whether that's stage work or screen work. To really know the technical sides of your craft, particularly for stage actors, is just so important, because it really helps you release a character; it helps you be grounded on the stage and therefore tell a story in a way that every member of the audience can receive.
So if you have those foundations and they're comfortably in your body, you can forget about it when you walk onstage and you can just play. I think that it was completely essential. And at the same time, when I left college, I wasn't a particularly good actor because I hadn't had the experience. Actors have got to be open to learning. I mean, going out into the profession after three years of training is only the beginning of your education, and you have to be open to keep learning. You don't leave college with all of your knowledge. Certainly, the more I worked, the better I got, and the more I learned about how to act.