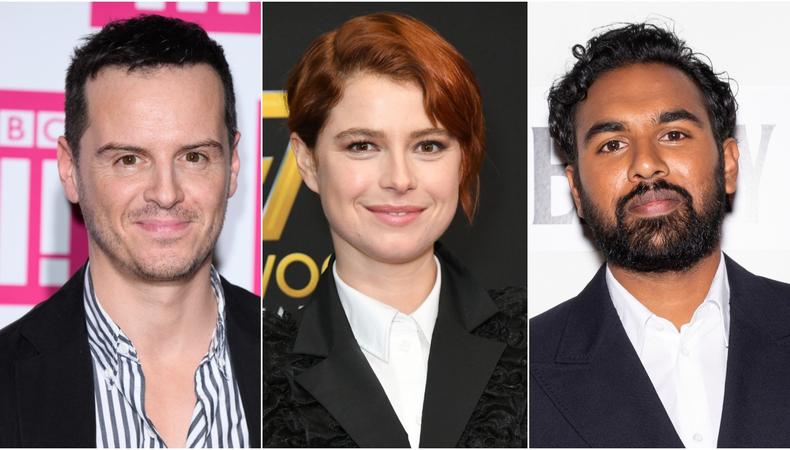 As we hurtle towards the end of the year, maybe it's a good time to take a look back at those British and Irish actors who set 2019 on fire. They might be complete newbies or someone who's been around the block several times without being noticed…until now! For this lot, 2019 was very much their year.
Andrew Scott
Although a respected stage actor with an eye-catching turn as Moriarty opposite Cumberbatch's Sherlock to his credit, it was Andrew Scott's role as the "Hot Priest" in Fleabag that made 2019 his year. Who could resist the smouldering combination of Scott's high-wattage charisma alongside G&Ts from a can? Certainly not Phoebe Waller-Bridge, nor Fleabag's drooling international audience. Scott will follow up his Blessed Hotness with the lead in Steven Zaillian's new Ripley adaptation. Hot mega-stardom awaits.
Cynthia Erivo
She's already won an Emmy and a Grammy, but could south Londoner Cynthia Erivo be on the road to an Oscar, too? We wouldn't be surprised. Her career-defining role as Harriet Tubman in Harriet certainly demands recognition. Anti-slavery activist, action hero, and complete American Icon, Tubman is a role Erivo inhabits completely. She may only be just over five foot but Erivo will be one to watch come awards time. Could it be two years in a row for a British Best Actress at the Oscars? Fingers crossed!
READ: Cynthia Erivo: the Backstage Interview
Jessie Buckley
2019 has been quite the year for Jessie Buckley. First up, she took the film festival circuit by storm with a great lead performance as a country singing single parent in Wild Rose. Then she starred in one of the most talked-about TV events of the year, Chernobyl, and she finished off the year acting alongside Renée Zellweger in Oscar-tipped Garland biopic Judy. 2019 hasn't been bad for Ms Buckley, and she's following it up next year starring in the new series of Fargo, so 2020 could be even better.
Florence Pugh
Florence Pugh made a splash with her 2016 film debut Lady Macbeth but 2019 is the year when she really consolidated her film-star position. She began the year with the lead in Ari Aster's bizarre scandi-horror Midsommar, and she'll end the year starring as Amy in Greta Gerwig's much-hyped Little Women. Rumour is, she really holds her own opposite Meryl Streep and Saoirse Ronan, and awards potentially beckon.
READ: 'Midsommar' Star Florence Pugh's Interview With Backstage
Himesh Patel
He may have spent nine years moping around EastEnders as Tamwar Masood, but in 2019 Himesh Patel finally broke free from Albert Square and made his presence felt, starring in one of the biggest British films of the year. He took the all-singing lead role in Yesterday – Richard Curtis' Beatles romcom opposite Lily James and directed by Danny Boyle. Proof yet again of the power of the UK's soap-based talent pool.
More for UK actors? Check out the magazine.