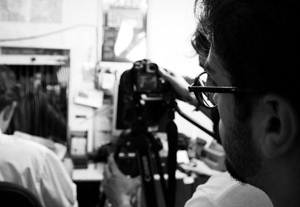 Student films offer child actors the opportunity to gain valuable experience, while building their resume. Although actors are not paid, the opportunity to work on a film set, learn terminology, understand set dynamics, and take direction under pressure is critical to building an acting career.

"In many instances, the films [with child actors] are usually stronger because the directors and producers put so much more time into being prepared," says Emily Harrold, an undergraduate student in New York University's Kanbar Institute of Film and Television program. "There is a truth in children that is really hard to recreate with adults."

Chris Abernathy, currently enrolled in the graduate program at University of Southern California School of Cinematic Arts, recently produced "Paulie," a school-funded short film about a child who goes on a quest to take down the school bully. Ethan Dizen, 9 years old at the time, played the title role and is now filming "Prodigy Bully," a Fox half-hour comedy pilot.

Here is part one of two on how to negotiate student films with your child actor.

10 Dos and Don'ts of Student Filmmaking with Child Actors

Don't assume it's easy to work with child actors. Parents considering submitting their child to student films should recognize the challenges filmmakers assume when they choose to cast children.

"[W]e usually tell students to avoid working with animals and kids early on in their filmmaking career just because they can make your days a lot more complicated," explains Stu Pollard, adjunct professor at USC School of Cinematic Arts. "At the beginning of the semester, students are given a very through safety seminar, a list of all things that fall under the red flag department or 'hazardous shooting conditions.' Working with minors would fall on this list so they've got to start talking to their faculty members."

Abernathy adds that casting children yields financial burdens, such as limited work hours, rest breaks, and the expense of set tutors in California.

Don't limit your search to traditional casting sites. Parents can find casting notices on traditional casting sites and with local groups, according to Sriya Sarkar, who graduated last semester from NYU's Kanbar Institute of Film and Television. To cast her thesis film "Rocket Man," Sarkar reached out to local children's theatres and dance programs.

Don't assume prior work experience is necessary. If your child has no prior work experience, note any performing arts training, extracurricular activities, special interests or talents on their resume. Remember to bring a headshot or picture and resume to the audition. "I know there can be incredibly talented kids that are just starting to get into acting," says Andrew Nackman, who recently received a Master of Fine Arts from USC School of Cinematic Arts and directed "Paulie."

Don't say yes just because your child has been offered a role. "Treat the audition process as a two way street," Nackman advises parents. "Really look at the project and the people that are working on it. Even if you get offered the role consider: Is this really worth my time?"

Do remember parents are being auditioned as well as their child. "Half of casting a child is casting their parents," explains Sarkar. Pollard advises, "In casting, you've got to find people that understand that it's a student film, and it's not going to go absolutely perfect everyday." Be available to have a conversation with the filmmaker.

Do have fun but not too much fun. Students are serious about the filmmaking process. Their films are used to find internships, employment, and representation after graduation. Nackman attributes the success of "Paulie" to his representation by the William Morris Endeavor talent agency.

"Parents should try to make it an enjoyable process for their child," says Fred Park, "Paulie's" assistant director, who is currently enrolled in the USC Graduate Program. However, Sarkar says parents and children should know what they're getting into. "This isn't a time to play," she says. "A lot of people are relying on [the child] to pull through."

Do promote positive energy. Nackman believes it's important for the crew, cast, and parents to maintain a "warm and friendly environment" when filming with children. "The way you work on set with kids really should be the way that you work with any actors," he says. "You just become more aware and composed when you work with kids. It's almost like a good bootcamp for how you should always behave on set."

Don't hover. "A lot of students do feel that pressure when a parent is on set," says Sarkar. "When parents are hovering on set, kids do give a tightened performance rather than a more natural one."

Don't assume you will never see the crew again. Students often crew for each other so while on set you and your child are also auditioning for future projects. "When somebody ends up finding a good kid actor, their name definitely gets spread around," says Sarkar. "A lot of the kids in my film got called into auditions for other projects."

Do know the rules and be plugged in. Abernathy advises parents to "know the rules going into it and establish a relationship with the studio teacher so you can speak with them if you have a problem."

Check back next week for part two, which will give an overview of child labor laws and safety considerations for child actors on student films.