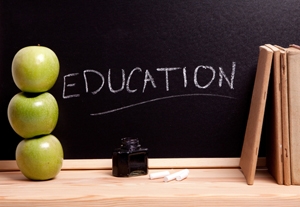 Here are the 2010 Los Angeles Reader's Choice results for categories dealing with classes and coaches.  To look at all of the categories, be sure to visit the main page.
Favorite Audition Teacher:  Craig Wallace
Craig Wallace's teaching adheres to an overriding philosophy: "to give my students the confidence to be who they already are." That approach made him our readers' favorite audition teacher.
"Craig's excellence lies in his technique and caring manner of teaching it," says actor Kenny Vibert. "With his help, I learned to use the qualities inherent to me to express the character in an audition. This is what casting wants to see—the personal, unique qualities and point of view that I have to bring to the part."
Wallace offers three different classes: Wallace Audition Technique Basics, Master Class, and his newest addition, Developing Creative Chemistry. He also offers private coaching. He says his classes are designed to address the entire audition process, not just the reading.
"We do a lot of work in class on finding out what makes each student tick, what the qualities are that resonate the most strongly about them," he says. "Then I give the actor a technical way to take those qualities and incorporate them into the material so that the people in the room will see clearly and specifically what that actor has to offer the role. We also do exercises that help actors access a broader range of choices and expand the possibilities of the role. We work extensively on honing the actor's listening skills. We deal with the waiting room, presence in the audition, adjustments, and even the drive home. An audition is so much more than just the cold reading. It is a complete discipline that requires the perfect balance of preparedness and flexibility. I teach that balance."
Actor Jessica Gordon is among those who credit Wallace for their improved audition success. "His technique has increased my booking rate, my confidence, and my enthusiasm for putting myself in my work," she says.
Wallace says he's grateful for the honor of being chosen by Back Stage readers. "I keep my classes smaller than many other teachers," he says, "so for me to win this means a large percentage of my students took the time to vote for me. It means a lot."
All classes are six weeks long, on camera, and held in the evenings at Castaway Studios at 8899 Beverly Blvd. in Los Angeles.
Craig Wallace, (323) 960-7852,
www.wallaceauditiontechnique.com
RUNNERS-UP:
Annie Grindlay, (323) 954-1200,
www.anniegrindlay.com
"Annie took me to the next level and got me ready to book. I just landed a great role on a hit show!" — Liz Wicker
"Annie is genuine, incredibly astute and remarkably gifted at making you bring the best 'You' to the table. Highly recommended." — Tanya Allen
Margie Haber, (310) 854-0870,
www.margiehaber.com
"Her technique is phenomenal!!!!!" — Massimo Quagliano
"I loved what I learned and could instantly implement it!!" — Eva
Holly Powell, (818) 377-4588,
www.hollypowellstudios.com
"Just finished a workshop with her during my 2nd year Meisner and she has totally helped me how to "command the room" in an audition. Great energy. Loves actors." — Leon Walker
"Only audition teacher I've had but was a great referral from my acting coach!" — Kathy Phillips
—Michael Kostroff
Favorite Scene Study Teacher:  Gregory Berger-Sobeck
Gregory Berger-Sobeck didn't set out to be a teacher. But a funny thing happened while he was studying acting at the Yale School of Drama. A professor saw the way he critiqued fellow students and pulled him aside. "He noticed that the way I was commenting on the other actors was not coming from a directorial perspective but from an acting teacher point of view," Berger-Sobeck says. "He said, 'You're a teacher but you don't know it.' "
Luckily, Berger-Sobeck eventually figured it out, post-school. He migrated to Los Angeles and opened up the Berg Studios, where he has taught for the past 12 years.
Back Stage: So what does "critiquing from an acting teacher point of view" mean?
Berger-Sobeck: I think that what happens in most classes is that teachers take themselves as directors. They're looking at it to critique the scenes and give adjustments to the scenes, but that doesn't really help the actors find the scene themselves. Hopefully, I would think I teach technique rather than direct. Students look for directing until they find something else. When they find something else, that's where their own personal creative imagination comes into it, and that's where they begin to own themselves.
Back Stage: What's your favorite part of teaching?
Berger-Sobeck: I like the fact that I can see someone change internally. I like the fact that I can see someone change personally. I like the fact that they begin to assess their lives with their art. When someone really delves into acting, there's a great psychological and emotional change within the person.
Back Stage: What can actors expect from your classes?
Berger-Sobeck: They can expect individual attention. They can expect that they're going to be actually taught a repeatable system of work. I find that a lot of actors come to me and I say, "Well, here's a script; how do you work?" They don't have a system of work. I'm not personal with my actors, but I find in the classroom you really have to be very, very supportive. Because it's all process; there's no right or wrong. We're all there to find it together.
Gregory Berger-Sobeck, The Berg Studios, (323) 666-3382,
www.thebergstudios.com
RUNNERS-UP:
Joshua Biton,
www.carolynebarry.com
"Josh really takes the time to learn what each of his students specific needs are. He will push you and won't let you give up. Very honest and open. He is not there to stroke your ego and collect a check. He really cares for his students and he has the knowledge and experience in the business to back up everything he brings to the table! Hands down, he is the best around!" — Rob Smith
"He is a gifted teacher" — Tracie Burton
Howard Fine,
www.howardfine.com
"Amazing. Best coach in the city, hands down." — David
"I am continually learning from his expertise." — Rebekah Davis
"Nothing to be said... just superb" — Berna Roberts
Kimberly Jentzen,
www.kimberlyjentzen.com
"Great essence work..." — Sean Neff
"Kimberly pushes you to go deep within yourself and find the truth for your character and for yourself. She is absolutely amazing and I have grown so greatly in my work with her." — Tyler Noren
Anthony Meindl,
www.anthonymeindl.com
"His approach is simple and revolutionary" — Jake Dahm
"A passionate, kinetic man who will make you expand your boundaries as an actor and a person. " — Grant Landry
—Sarah Kuhn
Favorite Cold-Reading Instructor:  Margie Haber
For the second year in a row, our readers have selected Margie Haber as their favorite cold-reading instructor. "I am very honored," says Haber. "To be recognized by actors and Back Stage two times in a row is quite humbling."
Haber has been teaching her technique for more than 25 years. Her celebrity clients have included Brad Pitt, Vince Vaughn, Halle Berry, Heather Locklear, Kelly Preston, Kyle Chandler, Eric Close, Kristin Davis, Laura Innes, Stephen Collins, Traylor Howard, Haaz Sleiman, Vondie Curtis Hall, Sophia Bush, Amy Smart, Jeri Ryan, Mariska Hargitay, and Molly Sims. She gives classes all over the world and is the author of "How to Get the Part Without Falling Apart."
In naming their favorites, Back Stage readers described Haber's teaching as "amazing" (Nadine Ellis), "life-changing" (Justin James Hughes), and "simply brilliant" (J.C. Mac). "I used to hate cold reads," says Matthew Corbett Davis. "Now that I've studied with Margie, I look forward to them."
What makes Haber's approach so effective and so popular? "My studio teaches all levels of actors to stop acting and live the life," she says. "It is a very positive environment where we encourage actors to jump out of their box. We replace their fear with specific tools so that they can enjoy the process of auditioning."
When it comes to cold readings, Haber says, most actors panic. She teaches them to embrace the unknown and stay present in the room, even with little time to prepare. "This is where my Haber phrase technique is so valuable," she says. "Instead of worrying about the lines, you can spend your precious time 'living the life.' "
Actor Ron Tzadik says Haber is, "hands down, the best acting teacher in town—cold reading and otherwise." And actor Stephanie Gunn says, "There is nobody who does what Margie does. She is truly wonderful."
Haber offers a free orientation session for new students every Monday, 1:30–2:30 p.m.
The Margie Haber Studio, 971 N. La Cienega Blvd., Suite 207, L.A.; (310) 854-0870;
www.margiehaber.com
RUNNERS-UP:
Kimberly Jentzen, (818) 779-7770,
www.kimberlyjentzen.com
"Kimberly is always available to answer any questions and will always have material for you, even if you don't!" — Jewels Arutyunyan
"Helps one to get the pint of the scene and to get the job." — Bill Margolin
Amy Lyndon, (818) 760-8501,
www.coldreadingclasses.com
"Efficient and stresses the business world of our industry." — Nick
"I book jobs because of her great work with me." — Angela Neff
Brian Reise, (323) 874-5593,
www.coldreadingclasses.com
"His students' successes speak for themselves" — Alex Alexander
"Brian Rocks!" — Jennifer Peo
—Michael Kostroff
Favorite On-Camera Teacher/Class:  Judy Kain
(tied with Killian McHugh)
Judy Kain, an actor who has been doing commercials for 35 years, says many actors don't book commercials because they don't take the auditions seriously. "Many actors think that commercial auditions are easy and that you can just wing it," says Kain. "They think anyone can do it and that they don't need to do anything to prepare. That's a huge misconception."
Kain says her on-camera commercial classes, at Talent to Go, are successful because they are very thorough. "I work with casting director Francine Selkirk, and we have been teaching together for almost six years," she says. "We cover every type of commercial audition. We have a night where Cynthia Szigeti from Groundlings comes in and teaches a night of commercial improv. We have a night focused on callbacks, and we bring in a couple agents to up the ante. We have a night where we do wall-to-wall copy on cue cards. Every single class, we work on technique."
Actor and Back Stage reader Debra Leigh is a huge fan of Kain's class. "Judy brings a wealth of experience," Leigh says. "Plus she's got a great sense of humor and keeps us all on our feet. You know how you take some classes and you wonder if maybe you're just a number? With Judy, it's clear that she cares about each and every one of us, and you feel that one-on-one attentiveness. On the night that Francine Selkirk was there, they took the time to pull up each of our online casting profiles and discussed them. They go the extra mile continually. Shortly after taking her class, I got my first national commercial callback. I called and talked to [Judy] about it. She was so excited, as if it was her callback. I've booked two other commercials since then."
Judy Kain,
www.talenttogo.net
RUNNERS-UP:
Christinna Chauncey,
www.oncameraclasses.com
"The vision she has gets the writer and you in sync to choreograph your character's contribution to the story." — Shawn
"Simply the best in town!" — Angie Castro
Annie Grindlay,
www.anniegrindlay.com
"She is a working actor who teaches with a kind heart and tough love." — Marsha Bagwell
"Annie is able to strip you of your 'actor-y' stuff immediately so you have a real human being on screen." — May Lee
Margie Haber,
www.margiehaber.com
"Great teaching methods to bring out my best features!" — Matt J. Doyle
"The best camera work ever-experienced" — Nadia Sahari
—Jessica Gardner
Favorite Private Acting Coach
and
Favorite Monologue Coach:  Alex Taylor
The youngest and last teacher to have worked with Sanford Meisner (who died in 1997), Alex Taylor of the Sanford Meisner Studio is one of only three teachers in the past 25 years to be chosen and trained to teach the Meisner technique. Taylor came to acting by way of stunt work—which he in turn came to by way of three years as an Army paratrooper. "I have an obligation to Sandy's work and to my students, and I love both," he says.
On his first acting gig:
"It was scarier for me than jumping out of planes! Good scary. At that time, I didn't really have the tools."
What Meisner taught him:
"That simple definition for acting: the ability to live truthfully under imaginary circumstances."
The biggest misconception about the Meisner technique:
The repetition exercise, designed to get actors out of their heads and into their hearts, is in fact merely the beginning of the process. After that, it's about "really doing what you're doing, not pretending, not manipulating," Taylor says.
On teaching acting:
He learned compassion from Sandra Seacat, he says, "a beautiful woman and a beautiful artist." He notes that young actors are vulnerable and sensitive, anxious to please: "It takes a lot of bravery to be an actor." Taylor considers himself very nurturing: "I keep my students focused on the craft tools, so when the opportunity comes—and it will—they're ready. In the meantime they're having fun, playing."
Advice for students:
With new technology, actors can create their own work, so don't sit around waiting for the phone to ring. Also, get on your feet and try out your choices rather than discussing them for half an hour.
Goals:
Taylor plans to start a nonprofit theater company. He also intends to teach Meisner's work to at-risk teens. "I grew up as a military kid, moving, get in lots of trouble, fighting, not having roots, no extended family around," he says. "I know how art can help. As actors, we're teachers, I believe."
On acting teachers:
"I'm against the guru mentality. There are times I make mistakes, but that's part of the process. I don't believe you need to be abrasive or contentious to be opinionated, or to break students down to teach them. A teacher who beats up on students creates a habit of actors performing for the teacher and not learning to trust their own authenticity as artists. I believe students are fragile and need to be treated with respect."
Alex Taylor, 4150 Riverside Drive, Burbank; (818) 335-1140;
themeisnerstudio@yahoo.com
;
www.thesanfordmeisnerstudio.com
RUNNERS-UP, PRIVATE ACTING COACH:
Gregory Berger-Sobeck, (323) 666-3382,
www.thebergstudios.com
"Has very flexible hours and works specifically for optimal results." — Shawn Phillips
"Gregory "Berg" is a rare creature when it comes to private acting coaching. He commits himself, with every fiber of his being, to help discover the next exciting step an actor should take in his or her work. He is incredibly passionate about his students' growth, and invests himself fully in making sure each actor gets everything they want and more out of each session." — Jonah Priour
"Finest all-around acting teacher I've ever had. His technique is very sound and based on principles I can apply to every situation and every character! His one-on-one work is intrinsically geared to each individual's needs and weaknesses." — Jesse Harris
Bill Howey, (818) 433-7445,
www.billhowey.com
"Bill has been the best at getting me to the "reality" of whatever the scene calls for. He's tough' but worth every frustrating moment!" — Leslie Bretzke, Jr.
"Has coached some of the best in the Biz." — Timothy Abell
Kimberly Jentzen, (818) 779-7770,
www.kimberlyjentzen.com
"She lives right in my neighborhood and her prices are right on the money!" — Shanda Vail
"When I had my audition for a SyFy feature, she was the first person I called up. She walked me through everything and gave me great encouragement at the end of the phone call." — Kali Chung
Judy Kain, (818) 704-1817,
www.talenttogo.net
"Phenomenal coach; helps pinpoint objectives!" — Karen Perea Gannon
"Great" — JO
RUNNERS-UP, MONOLOGUE COACH:
Gregory Berger-Sobeck, (323) 666-3382,
www.thebergstudios.com
"Excellent technique that allows the actor to duplicate a performance consistently." — Tom
"I've never so emotionally involved in what I was doing." — Kevin Simon
Ted Brunetti, (323) 962-3188,
www.howardfine.com
"Teaches the moment and timing of delivery." — Muneer Katchi
"Knows more about acting and the business than anyone I've met." — Lisa
Kimberly Jentzen, (818) 779-7770,
www.kimberlyjentzen.com
"She helps you break the monologue down to images so it's not just words; it's a journey." — Beth Rose Clark
"I didn't know how to do a monologue until I was in Kimberly's class. I was afraid of them. I do them all the time now." — Dale Webb
Anthony Meindl, (323) 852-6963,
www.anthonymeindl.com
—Jean Schiffman
Favorite Commercial Workshop/Class:  Killian McHughFavorite On-Camera Class/Teacher:  Killian McHugh
(tied with Judy Kain)
Killian McHugh says his on-camera commercial workshop stands out because he teaches the reality of the audition process and keeps his information current. "I'm in casting every day, I'm auditioning every day, I work with the top commercial directors and casting directors in this city, and I am in the trenches every day," says McHugh. "I think that shows in my workshop."
McHugh started as an actor, then took a part-time job in casting, which he says gave him knowledge of the casting process that he thought would benefit other actors. He designed his workshop to demystify the entire commercial audition process.
"There's no sitting around in a circle talking about hopes and dreams," says McHugh of his workshops. "That's not the way auditions are, and that's not how casting works. We don't waste any time. Students are given the information that they need to learn how to book immediately. Every night, you get up on camera two or three times. I think that's a huge part of people's successes." He adds that students work on current audition material from casting director Alyson Horn's office, "then we watch the tapes and I critique it."
"I was a retired schoolteacher," says actor and Back Stage reader Pat McNeely. "I didn't even know what a slate was. After taking Killian's workshop, I got my first national commercial and became SAG-eligible."
Actor Justin James Hughes likes how McHugh helps each actor with his or her specific needs. "Killian acts like he cares about you as an actor and as a person more than any other workshop I've found out here," Hughes says. "He really treats your successes like his successes. He gives off a great vibe of positivity and good energy, and that's what actors need. Since his workshop, I've done two nationals, an international commercial, and a couple regionals."
"I think I really found my niche with teaching," says McHugh. "I love helping actors. It's the most fulfilled I've ever been."
Killian McHugh,
www.killiansworkshop.com
RUNNERS-UP, COMMERCIAL WORKSHOP/CLASS:
Carolyne Barry,
www.carolynebarry.com
"She's tough but she knows how to bring out your best." — John Outtrim
"Awesome, supportive, straight with no chaser." — Ayanna Selvey
Chris Game, Act Now!,
www.actnownetwork.com
"The most complete all-around knowledge from a working actor, director, and casting director. Lots and lots of fun and huge amount of information. Chris loves his actors and considers them his friends. Calls the m in constantly. Very popular." — Chera Holland
Judy Kain, Talent to Go,
www.talenttogo.net
"Amazingly easy to work with and learn from!" — Karen Perea Gannon
"They lead people in a positive direction" — Lorraine Squier
—Jessica Gardner
Favorite Improv Class/Teacher:  Cynthia Szigeti
Though she boasts such past pupils as Lisa Kudrow, Joel McHale, and Julia Sweeney, Cynthia Szigeti has also taught improvisation to artists who have gone on to successful careers as producers, directors, and writers. "But the real success stories—the ones that fill my heart—are the ones where people have been able to change not just their careers but also their lives," Szigeti says. "That's what improv can do for you. After all, aren't we all just making it up as we go along?"
She says her teaching is a hybrid of what she learned while at the Groundlings combined with the experience and insight gathered from 35 years of performing and teaching. "Over the years, I've observed that students usually gain a stronger sense of their own resources and abilities by taking my class," she notes. "I want my class to empower them creatively, so that they can connect with their own special and unique voices."
Szigeti has many non-actors in her class, ranging from lawyers to Disney animators, but she says one thing remains the same: "I treat everyone as if they were professional actors. In this respect, they learn, from whatever I am presenting at the moment, discipline, focus, and commitment to the task at hand."
Asked the proverbial question of whether someone can be taught to be funny, Szigeti has a refreshingly original response. "I believe everyone is funny," she says. "And sometimes they don't even know it, which can be even funnier. Not to get too spiritual, but I believe that laughter is the answer to the question 'What's it all about, Alfie?' When you are introduced to a new life, a baby, you inevitably lean in and try to get the baby to laugh by uttering weird sounds, talking to it, making faces. It is almost a badge of honor to be the person in the room who gets the baby to laugh. This ritual is global, and it's proof that we all have the instinct to be funny ingrained in us. It's our way of welcoming the baby to the tribe, so to speak, letting it in on the big 'joke' of life itself. That being said, an improv and/or comedy class can provide you with the tools and techniques to get in touch with this."
Cynthia Szigeti, (818) 901-8606, bigsinD@hotmail.com,
www.talenttogo.net
RUNNERS-UP:
The Groundlings, school@groundlings.com,
www.groundlings.com
IO West, LAclasses@ioimprov.com,
www.ioimprov.com
Upright Citizens Brigade; contact school manager Lindsay Hendrickson at
lindsay@ucbt.net
or (323) 908-8702;
www.ucbtheatre.co
m
—Jenelle Riley
Favorite Voiceover Workshop/Class
and
Favorite Voiceover Demo Reel Producer:  David H. Lawrence XVII
David H. Lawrence XVII is a veteran of radio and voiceover, an in-demand demo producer, and a popular on-camera actor who garnered legions of fans thanks to his work as villainous puppet master Eric Doyle on "Heroes."
But Lawrence still counts teaching as one of his greatest joys. He helms classes that cover a multitude of topics, ranging from social networking tools for voiceover talent to voicing audio books. He says, "Here's the joy for me: the pleasant surprise, the inordinate joy that you get when one of your students comes in and says, 'Yeah, I just booked this $3,000 job.' Or 'I'm the voice of so-and-so on Adult Swim.' It's the success of my students."
Lawrence—who notes that his own acting coach, Howard Fine, is his hero—is passionate about enlightening aspiring voiceover actors about craft as well as the ins and outs of the business. "If you come to my class, you're going to work; you're going to come away with an MP3 file of your work," he says. "I teach all my students to treat their voice practice the way doctors and lawyers and accountants treat their practices. We're professionals, and we should treat it that way."
In crafting voiceover demo reels for clients, Lawrence uses a similarly actor-friendly, hands-on approach. As he describes it, "I get to know their signature voice by talking to them on the phone or reading with them, and as I'm going through the copy that I have, I listen to their voice reading the copy in my head. If it's dead-on, in the wheelhouse, I pull it for consideration. And if it's slightly off—because what I want to do with my demos is to show your signature voice with slight variations—I'll pull that too."
Ultimately, whether you're a student or a client, Lawrence wants you to show up prepared to work hard, have a good time, and gain a boatload of professional perspective. "I've had many people come to me and say, 'My friends all tell me I have a great voice, so I think I'm gonna do this voiceover thing.' They treat it very cavalierly," he says. "You have to know the way the space works and the way the playing field is, so you can take advantage of opportunities when they're presented."
David H. Lawrence XVII, (888) 488-3284,
www.demos2gogo.com
RUNNERS-UP, VOICEOVER WORKSHOP/CLASS:
Susan Blu Voiceover Workshops,
www.blupka.com
Kalmenson and Kalmenson,
www.kalmenson.com
Ned Lott, ActorsWest,
www.actorswest.com
—Sarah Kuhn
Favorite Voice/Dialect Coach:  Claudette Roche
Claudette Roche has been in the coaching game for only five years, but her background as an actor, combined with her international family and friends, help make her the person every actor calls to lose—or gain—an accent.
The world traveler recently got back from a three-week trip to Thailand, but she is known to make herself available to students via Skype. "You can reach her," says actor Charles Marina, who was born in Lebanon. "Each hour I talked with her made a difference for me. I went to three or four accent coaches, but I didn't get the same results as with her. You have fun with her, and she even helped me with my standup act."
Roche says she teaches her students the "real deal" American accent. "That means all the little 'ums' that we put in and all the little shortcuts we make when we're speaking," she explains. "The little things make it authentic."
Actor Sarah Fenton-Cabrera says Roche has a great ear and a thorough set of teaching materials. "She and I are both originally from Canada," says Fenton-Cabrera. "She's great! I was trying to reduce my Canadian accent, and I've also been called in to enhance my Canadian accent when they need a really typical 'oot and aboot.' "
When actor Jared Keeso needed an Ontario accent to play the title role in "Keep Your Head Up, Kid: The Don Cherry Story," he worked with Roche. "She's an incredibly talented woman," says Keeso. "The most impressed I've been by Claudette is her work with Europeans, especially Eastern Europeans."
Roche utilizes whatever the actor brings her. For instance, one of her current students is a young woman from Morocco. She "speaks Arabic and French, and now English is her third language," Roche says. "We were working on a particular sound that she just couldn't quite get to sound 100 percent American, so I reached back into her French and I said, 'Say this word in French,' and I said, 'See, that's the sound I want to get.' So I found the equivalent of what she needed in French. I will find the equivalent sound in Russian, Chinese—and how do I know that? I have no idea. I have a lot of passion for what I do, and I have a lot of compassion for the people I work with."
So what does Roche think about winning for favorite voice/dialect coach? "I am very pleased and shocked," she says, "because there are some wonderful coaches in this town, so it's nice that people like me."
Claudette Roche, info@theaccentcoach.com,
www.theaccentcoach.com
RUNNERS-UP:
Bob Corff, (323) 851-9042,
corffvoice@gmail.com
,
www.corffvoice.com
"Great teacher and excellent CD." — JC Mac
"Legend." — Edward Coram-James
Robert Easton, (818) 985-2222,
www.roberteaston.org
"Once did a play and we all had different European accents...he was incredible and saved the production." — Frank Krueger
"Consistent, reliable and fun. Has done wonders for my voice!" — Jennifer Oliver O'Connell
Joel Goldes, (818) 879-1896, joel@thedialectcoach.com,
www.thedialectcoach.com
"Spot-on with so many accents, great materials, recorder sessions. Step-by-step piecing it together and giving things to work on." — Kamall Shikh
"Easy to work with...simplifies the work to make it easy to understand and not overwhelming." — Berna Roberts
—Cassie Carpenter


Favorite Comedy Class/Teacher:  Gerry Katzman
Gerry Katzman says his standup comedy class came about "unintentionally." He was taking acting classes at a school where students did standup as an assignment. Many classmates came to Katzman—who is not only a magician and actor, having appeared on such shows as "JAG" and "Angel," but also an accomplished standup comedian.
"I sat down with them and showed them some basics," Katzman recalls. "Next thing I knew, they were going up and killing it. They were amazing." When he was hired to teach an improv class, he opted to teach standup. After two years, students were calling him wanting more. So he formed his class, which in a short time has produced impressive results: Students have gone on to perform at some of the biggest comedy clubs in the world and land such choice jobs as staff writer on Ellen DeGeneres' talk show.
What largely distinguishes his 10-week course, Katzman says, is the trusting environment he builds among the students: "I don't even let people audit, because I want people to feel totally safe in the space. I thought if I could create a space that is 100 percent pure, safe, and loving, we could create art out of it."
Many people think of the standup comedy world as cutthroat and competitive, he acknowledges. "But here, we cross the finish line together. There's a real team spirit, which is very different from the impersonal nature of some classes." And Katzman says the supportive atmosphere has paid off in spades: "I'm happy to say that when you take the meanness out of the equation, the comedy becomes 20 times funnier."
Gerry Katzman, (323) 251-1286,
GKat250000@aol.com
,
www.standupcomedyclass.com
RUNNERS-UP:
Lesly Kahn, (323) 969-9900, devin@leslykahn.com,
www.leslykahn.com
"She's freak'n brilliant! Her intensive changed the way I look at sitcom text... in a good way!" — Taya Asimos
"Her approach is simple and awesome!" — Jennifer Peo
Donovan Scott, (323) 654-2212, carolyne@carolynebarry.com,
www.carolynebarry.com
Scott Sedita, (323) 465-6152, scottsedita@aol.com,
www.scottseditaacting.com
"He totally brings the funny!" — Jules Willcox
"Scott is so funny and inspiring. He can help anyone to "find the funny" in any material." — Joan Blair
—Jenelle Riley
Favorite Dance Instructor: Hillary Ayn Ryan
What started as a small side business for actor Hillary Ayn Ryan grew into tap-dance classes that earned her the 2010 spot for favorite dance teacher. Currently she offers two types of classes. One is Tap-robics, a cardio-tap class, which students can drop into at any time. The other is Broadway-style classes, taught in four-week sessions, in levels from absolute beginner through advanced, which build a routine each month.
Ryan says she uses humor and patience to balance strict technique with having fun. Sure, beginners come in thinking they can learn tap in a few basic lessons, but they quickly see it takes work. She tells students, " 'Tap is like learning a new language. I would love to be able to speak French fluently by just opening my mouth.' I keep letting them know it's going to get easier. And it does."
She says students come in expecting to be perfect, a thought she tries to nip in the bud. And, she says, just as in acting, tap-dancers should get out of their heads. "Thinking makes your body stop, just the way it does in acting," she says. "The minute you start thinking about what you're doing, you're going to stop the scene. I always relate that back to the dance class. I tell them all the time: Don't think, just tap."
Of her students, Alison Litton tells Back Stage, "She's fun, patient and great for beginners." Fran Adams describes her as, "Full of energy, positive, and fun." And Fred Smith calls her a "very conscientious and helpful teacher."
Hillary Ayn Ryan,
tapaholictapclasses.com
RUNNER-UP:
Cindera Che, cc@TheCheWay.com,
www.thecheway.com
,
www.movementforactors.com
"Movement for Actors... I move with much more authority and confidence." — Mary Stein
"I've studied with Cindera for over 10 years and she's changed my life. She's inspiring, fun, on a mission, and will help anyone get connected to their body." — Amanda Marks
—Dany Margolies
Favorite Dance Studio:  Edge Performing Arts
Edge Performing Arts, 1020 Cole Ave., 4th Floor, L.A.; (323) 962-7733;
www.edgepac.com
"A real home for dancers." — Marian Valle
"They are far and away the best school out there with the finest and most talented teachers and the most enthusiastic and communally supportive students." — Richard Lewis Warren.
RUNNERS-UP:
Millennium Dance Complex, 5113 Lankershim Blvd., North Hollywood; (818) 753-5081;
www.millenniumdancecomplex.com
"All the best dancers go there!!!" — Shanda Vail
Debbie Reynolds Dance Studio, 6514 Lankershim Blvd., North Hollywood; 818.985.3193;
www.drdancestudio.com
"Great teachers" — Martin Thomas.
"Great instructors, great staff, lots of choices." — Jon Lee Brody
Favorite Hosting Class:  Suzanne Sena
Apparently it's so untrue that those who can't, teach. Suzanne Sena, whose hosting class was voted favorite by Back Stage readers, counts among her jobs media coach, television host, entertainment reporter, news anchor, producer, and actor.
So pay attention to these three top tips Sena offers for successful hosting:
1. Be a pro. Be teleprompter proficient, able to think on your feet and adapt to any circumstance, and relatable to your audience.
2. Be engaging. Engage contestants (if there are any), engage the people you interview, and engage the viewer.
3. Be genuine. The best hosts are comfortable in their own skin, let people see who they are, show vulnerability, and react genuinely to what's happening in the moment.
Her Sena-Series Hosting Workshops—currently offered only through the Carolyne Barry Workshop Program—consist of eight-week on-camera courses on entertainment reporting, infomercials, talk shows, and other hosting opportunities, and allow students to perform twice nightly.
Among Sena's students, Nikki Carson tells Back Stage, "She is amazing. I have already booked two jobs." Likewise, Natalia Fedner, writes, "She is brilliant, and very nice. She works so hard to make sure that each of her students is focusing on and improving their own individual issues."
Sena says, "I'm extremely honored to receive this recognition and truly fortunate to have a helping hand in the future careers of such talented students."
Suzanne Sena,
www.suzannesena.com
. Carolyne Barry Workshop Program, (323) 654-2212,
carolyne@carolynebarry.com
RUNNERS-UP:
Marki Costello,
www.becomeahost.com
"Her boot camp is quality and quantity!" — John McCormick
"She brings in a variety of people that you get to learn from and get to know. It's a good place to network and learn." — Paige Aberasturi
Paul Ryan,
www.paulryanproductions.com
—Dany Margolies
Favorite Acting Coach for Kids:  Stephanie Lesh
Stephanie Lesh, this year's Back Stage Readers' Choice favorite acting coach for kids, works with children ages 4 and up but specializes in teens and kids from 8 to 10. She says a teacher has to have a passion to teach and coach kids, and she enjoys watching them develop and transform their skills and talent. "I am so excited," she says about winning. "I have so much fun working with kids. I think they're an amazing group of actors to work with. They're so receptive and honestly so easy to work with because they really like to help themselves."
In her youth, Lesh worked with kids at summer and theater arts camps. Then she transitioned through young adulthood and adulthood while pursuing an acting career of her own. "As I became an actor and a working actress, it was kind of a natural flow to take what I was able to learn and then teach it to children," she says.
Her best advice for kids is to take classes: "Natural talent is an amazing thing, but it needs to be honed. On-camera commercial classes, on-camera [acting] classes, and private coaching really are some of the most important tools you can have." Lesh believes in coaching even for herself when she's preparing for auditions, and she says parents sometimes don't understand the important benefits of coaching in addition to classes. "It helps them transition from learning and memorizing lines into becoming well-rounded actors who make choices for themselves and are coachable in a room," she explains.
Lesh advises parents to be involved in their child's career, not only with marketing and follow-up but also by researching acting classes and coaches and helping the child build relationships with casting directors. She adds that a child may love auditioning at age 4 or 5, then stop loving it. "I think the really important thing is to really pay attention to your children," Lesh says. "Everybody has those days, but when you're having those days all the time, maybe it's time to step back and take some time off, have them take an improv class, something that's fun."
In describing Lesh, one parent writes, "She is incredibly fun, bubbly, enthusiastic, and helps the kids learn at their own pace, encouraging them every step of the way."
Stephanie Lesh, Talent to Go, Sherman Oaks,
www.talenttogo.net
RUNNERS-UP:
Constance Tillotson, Sterling Studio, (310) 600-3336,
www.sterlingstudioactors.com
"Super friendly, positive and involved" — Keely Krasomil
Diane Christiansen,
www.dianechristiansen.com
"Diane is great with kids. She expects them to do their work, and gives them the love they need to do it!" — Jill McWhirter
"Extremely professional and fun" — Tyler Recchia
Helen Anzalone, (818) 633-1936,
www.helenanzalone.com
"She really knows how to get results out of the child without talking at them and they really respond." — Therese Noelle Howe
"There is nobody better than Helen! She's an expert in bringing out the best in her children. She has mastered the art of creating a class that is fun, open, safe and appealing to any young actor!" — Ron Radvinsky
— Thom Klohn
Favorite Theater Company to See
and
Favorite Theater Company to Work With:  Elephant Theatre Company
For the third consecutive year, Hollywood's 15-year-old Elephant Theatre Company has received a double "favorite" designation from Back Stage readers: favorite theater company to see and favorite theater company to work with. In recent years, Back Stage's Garland Awards, the L.A. Drama Critics Circle, and LA Weekly have bestowed major honors on the widely admired group. Its artistic director is David Fofi.
Iowa-born Ben Caron, an Angeleno for five years who has performed with the Elephant several times, explains why he voted it his favorite: "This company's consistency is not only admirable but rare. The level of talent attracted by the Elephant is worthy of the best regional theaters in the country. David Fofi is a directing tour de force who puts such detail and craftsmanship into his work that you would be sure that he was being booked all across the country. This group is not only dedicated to its craft but also passionate, unpretentious, and so much fun to work with."
Reader Chris Hayes describes the Elephant as a "cool, casual spot to check out some great theater. They always have interesting shows with terrific casts who make you smile, laugh, and provoke a thought or three. And since I'm always hungry, free wine and food is a significant perk as well."
Elephant Theatre Company,
www.elephanttheatrecompany.com
RUNNERS-UP:
Open Fist Theatre, 6209 Santa Monica Blvd., L.A.; (323) 882-6192;
www.openfist.org
"Great group of actors, high production values." — Jamila Alina
"Bravo!" — Rona Nix
"Always up to a high standard" — Niki Hersh
"Great variety, artistic quality, and production values." — Robert Lesko
Sacred Fools Theater Company, 660 N. Heliotrope Drive, L.A.; (323) 666-5067;
www.sacredfools.org
"Invigorating energy without pretension." — Carrie Wiita
"Highly nominated, award winning risk taking artists!!" — Kimberly Atkinson
"They can do anything and everything." — Aaron Mendelson
"They always push the envelope and do something exciting and innovative." — Lauren Dobbins Webb
Theatre of NOTE, 1517 N. Cahuenga Blvd., L.A.; (323) 856-8611;
www.theatreofnote.com
"This is the nicest group of talented artists I've yet to play with in LA!" — Lauren Dobbins Webb
"Go see a show there and you'll know why! The risk everything they've got every night!" — Frank Crim
"Consistently high quality acting and obvious passion for the artform." — Steven Biggs
—Les Spindle