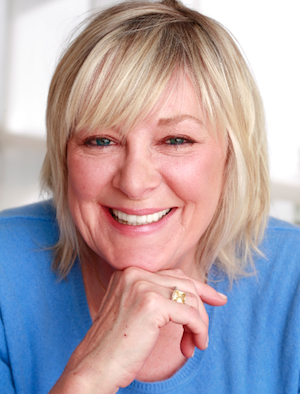 What's the best way to get top agent representation and calls from major casting directors offering auditions for A-list projects, primetime series, feature films, and Broadway shows?
To be and stay in their consciousness so they remember you and what kind of roles you play brilliantly.
While most actors think appearing in live showcases will get them an agent or top jobs from casting directors, there's something missing in that concept. I've seen hundreds of showcases but can't remember very many memorable actors.
Here are three truths about showcases.
1. Do showcases sell you? There are exceptions, but very few "showcase evenings" really sell you and your unique type or brand. Often the showcase you're in may sell the playwright but not necessarily show your quality and range in the role in which you were cast. If casting directors can't see clearly where to cast you and agents don't see how you will make money and book jobs in the industry, they won't be interested in hiring or representing you, even if your performance was good. They need to know how to work with you.
2. Most successful agents don't have the time to see most of the showcases out there. Those who do are looking for the next major talent, i.e. someone who is
a) gorgeous or really sensationally unique
b) highly marketable or extremely young
c) able to book major roles immediately
They are not looking for one more "nice" actor who is just good. They have a slew of those already. And the economic nature of the biz right now doesn't allow the three to five years for agents to wait while their new client develops. They need actors who book now! The sad thing is that most actors don't know that they're not "ready" or "up-to-speed." It's not about the talent alone. It's about the whole package. They need advice, polish, and work on their "image." Casting directors politely call it "being camera ready" and "knowing your brand." How do you get cast? That's why even if an agent calls an actor in after a showcase, they say, "Stay in touch. Let me know how you're doing." They are WAITING for the actor to get their act together. So get advice on your "act".
3. The way in which most showcases are promoted does little to promote you. You may be given a flyer or postcard with the group photo, play title, names of the director or playwright, and a graphic design depicting the subject of the play. NO agent will be intrigued to see you if they don't know what to expect or know that you are what they are looking for. You need to show them and tell them. Send your own publicity material.
In my next article we'll talk about the three steps you can take so showcases will really work for you. Check back tomorrow!
As the founder and executive director of The Actors's Market, Gwyn Gilliss provides free monthly info seminars, agent/casting director interview tele-seminars, weekly marketing tips, as well as many coaching programs to help actors break into both the NY and L.A. industries. Gwyn has tremendous success with her private career coaching clients. More than 90 percent get agent representation launching their careers with performances in feature films, Broadway productions, and Emmy-award-winning primetime TV series, such as "The Good Wife," "White Collar," "Grey's Anatomy," "NCIS," "House," "Law & Order," "30 Rock," "Criminal Minds."
Email her to request a free 15-minute career session: coach@theactorsmarket.com.