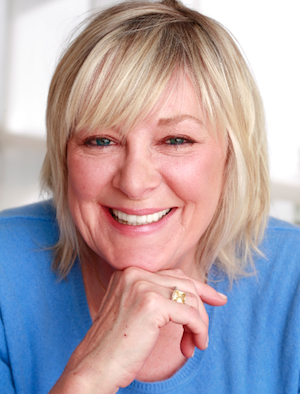 We just talked about the honest truths about showcases in my last article. So how can you make a showcase work for you? Here's the best way to tackle a showcase.
1. Create a phenomenal press release. Make sure it talks about how amazing you are and clearly describes your uniqueness and the roles in which you are cast.
2. E-mail an intriguing flyer. Make sure it's packed with more phenomenal information. (A sexy photo might help.) Use quotes about your performance and charisma.
3. Design your outstandingly clever newsletter. Include rave reviews, a great photo, and a clever description of how fun it is to see you!
OK, courage! You write the press release in the third person. The flyer is in the voice of a "press agent," and your newsletter is just YOU being positive and confident! You can do this.
Do all of the above.
Create anticipation before the showcase. During the actual run of the showcase, take photos of you in rehearsal or on-set and include them in your marketing materials.
After it's over, make sure you convey passion, excitement, and enthusiasm. Include quotes, even if they're just from friends or family.
You need to create an aura of brilliance, mystique, and excitement about yourself so they become interested. If they don't come, they can see your work later. They can call you into the office for a meeting, then ask you to read cold copy or do a monologue. You can show them your wonderful demo reel. The important thing is creating that first POSITIVE impression and piquing their interest and their desire to get to know you. The average showcase won't accomplish that. Your marketing effort can.
What's the goal?
1. Getting an agent to call you in for a meeting.
2. Getting a casting director to call you in for an audition.
3. Getting them to be aware of you and think of you positively as a very marketable and engaging actor.
The goal is not necessarily having them come to see you perform in a showcase. You want follow-up. You want results. If they do come to see you and you are brilliant, that's GREAT. Win-Win! I'm all about winning. Aren't you?
As the founder and executive director of The Actors's Market, Gwyn Gilliss provides free monthly info seminars, agent/casting director interview tele-seminars, weekly marketing tips, as well as many coaching programs to help actors break into both the NY and L.A. industries. Gwyn has tremendous success with her private career coaching clients. More than 90 percent get agent representation launching their careers with performances in feature films, Broadway productions, and Emmy-award-winning primetime TV series, such as "The Good Wife," "White Collar," "Grey's Anatomy," "NCIS," "House," "Law & Order," "30 Rock," "Criminal Minds."
Email her to request a free 15-minute career session: coach@theactorsmarket.com.