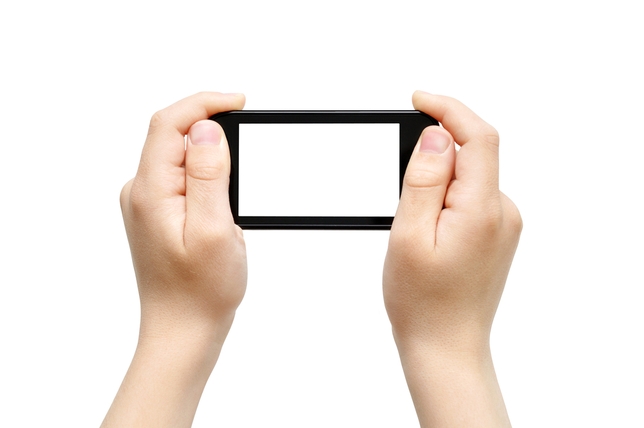 Cell phone cameras are getting better every year, and while they still pale in comparison to purpose-built cameras, you can shoot decent video using an iPhone. However, most iPhone footage you'll find online is shaky, underexposed and too blurry to watch. But with a few simple steps, you'll be able to shoot passable footage with any modern smartphone.
The iPhone 5's camera can record high definition video in 1080p and also has built in image stabilization, so it's certainly capable of recording high-quality footage. But unlike an actual camera, shooting on a smartphone grants you a lot less control and stability when shooting, so you'll need to figure out a way to keep your phone steady in order to capture as much light as possible from the iPhone's small sensor.
First, since your "camera" is so small and light, you'll want something to secure it in place while you're shooting. If your hands are steady, you could probably keep the phone stable for decent shooting. But for the best results, you'll want some sort of tripod. With a little creativity, you can make your own tripod to hold your phone with some combination of household objects and rubber bands. You can also buy a cheap mount system that will attach a smartphone to any tripod for about $15, or for the fancier, the iStabilizer Dolly is a great option.
Downloading an iPhone video app will also improve your footage. The Camera app that comes with iPhones is very basic, and specially made video apps, like FiLMic Pro, give you a lot more control over how you're capturing images. For $3.99, FiLMic pro offers three different modes for focus and exposure, allows you to shoot with different frame rates, use different aspect ratios (4:3, 19:9, 2:35.1) and even features an audio meter so you can see how loud your footage is while you shoot.
Before you shoot, make sure to back up your existing photos and videos on your phone somewhere. You'll need the extra storage space in the phone so you'll be able to shoot for as long as possible.
Finally, always shoot horizontally. Shooting vertically will give you tall, skinny footage that won't fit nicely on any screen (and give away the fact that you're shooting on your phone).