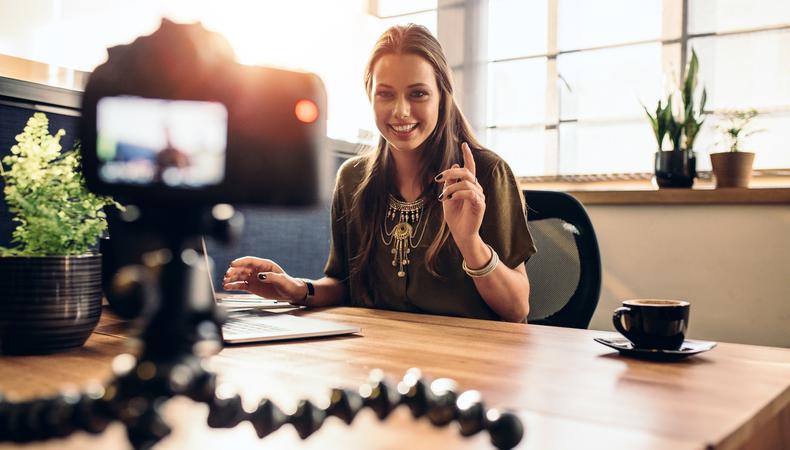 Repped asks agents to get real about Hollywood, what they want from prospective clients, and more.
This week, Scot Reynolds, a theatrical and digital agent with Clear Talent Group. Scot's clients have recently booked roles in "Peppermint," "Red Sparrow," "Big Little Lies," "Made in Chinatown, "Alive in Denver," and "The Valley of the Boom."
Describe your talent roster.
I share a diverse roster of clients across TV, film, and theater with another agent here at Clear Talent Group. We handle clients 18+, as we have a separate kids department, and sharing the roster allows it to be kept manageable while maintaining proper coverage on projects.
Are you looking for any particular types of clients right now?
I'm excited to find someone who I feel has a ton of potential that I can help groom and guide, while also seeking out actors who may consistently be working. For me it's about being multi-hyphenate but, first and foremost, I like to see and get a feel for someone's personality and learn about their work ethic. I like to find folks who are hardworking and maybe creating material on their own.
What should a potential client have prepared for a meeting?
I'm personally not a fan of monologues in the room. If I'm meeting with someone, it's because I've already watched them perform and I'm interested to know more about them as a person and actor. With any meeting in general, regardless if it's with a casting director or rep, the person should know who they are as an actor. Understanding who you are as an actor goes a long way and only helps propel your career upwards.
What's the No. 1 mistake people make if they do secure a meeting with you?
In general, not being prepared. That includes research and providing the proper materials, or even asking the right questions and understanding how I may work with you. Some of the best questions an actor can ask are how we see ourselves working with them, whether it's our plan on submitting and pitching or how we communicate.
What stops you from signing an actor?
Most of the time it's because we have a client on our roster that conflicts. We make sure that if we're adding someone, they bring something different than what we have on our roster at the time, or we have a real passion for them and we feel we're the right fit for them as reps.
READ: The Secret to Acing a Self-Tape Audition? A Good Reader
Would you recommend actors relocate to L.A.?
If someone wants to relocate here, I don't want to be the one to stop them! The opportunities are endless in L.A., and you can truly discover yourself not only as an actor but as a person. I've seen plenty of people come out here with the dream to act, but find out they're great writers or directors. You won't know unless you try.
What shifts in the industry do you see ahead?
What I see happening as we move forward would be the gender pay gap tightening more and more. Seeing women being paid equally to their male counterparts is imperative for the industry moving forward. We are also in a world now where there is no providing of quotes, which has benefitted my clients directly in the negotiation process. It has resulted in actors being paid more equally to their co-stars.
What does success on social media look like?
An actor can understand what their brand is and find a way to monetize it. We've also seen success on social media be having a huge following and utilizing that in negotiations. Authenticity is key; the more real you are the more attractive you appear to followers, people like to see the real you. Keeping that in mind, you still have a brand and reputation to uphold. It's not for everyone though, and an actor doesn't need to feel that they must be active on social media if they don't want to.
Can you name a recent client performance you're especially proud of, whether recognized or not
I'm proud of all my clients, and we get blown away by them on self-tapes or their performances on the big and small screen all the time. But to name one, I am looking forward to our client Dakota Shapiro on "Valley of the Boom," which premieres in January on NatGeo. His journey as an actor is what makes being an agent satisfying.