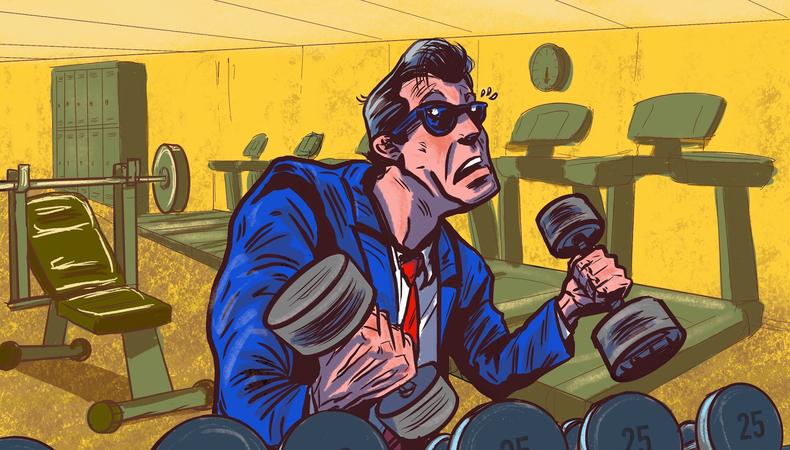 Back when I was a teenager, my favorite action star was Arnold Schwarzenegger. There was just something special about his singular mix of muscles, humor, and thick Austrian accent. What I know now is that Schwarzenegger was also a smart businessman with strong real estate investments and an eye on politics. More importantly, the guy knew how to promote his films.
I'm a big sci-fi fan in general, so I've always loved his movie "Total Recall." Some of the effects might seem cheesy by today's standards, but the film holds up. It promises a fun ride, and that's exactly what you get.
Now, here's the thing: "Total Recall" cost $65 million to make, which was a fortune back in 1990. Unfortunately, the movie wasn't tracking well a few weeks before it opened. There was almost no awareness in the lead-up to the premiere, so the studio started to get worried it had an expensive dud on its hands.
Enter Schwarzenegger. When he heard the bad news, the actor dedicated every moment of his life to promoting the project, traveling all over the country to do interviews in every possible market. The guy simply wouldn't stop. He was on a mission. And just like his character, he came out on top. By the time "Total Recall" opened, it was on the tip of everyone's tongues, and the film went on to earn over a quarter of a billion dollars.
READ: Mastering the Delicate Art of Self-Promotion
Now, you're probably wondering why I'm sharing this little bit of cinematic history with you. No, I'm not feeling nostalgic. (Well, maybe a little.) I just believe there's a lesson here that applies to all actors, not just movie stars.
During the early days of your career, you're going to work on a lot of low-budget films. Some of them will be crap. I'm talking about exploitation movies that are designed to make a quick buck. And, hey, there's nothing wrong with that. You'll get experience acting in those projects, you'll end up with footage for your reel, and you might even make a buck or two.
But then there are the real indies: films that have something to say, made by people who aspire to screen their work at places like Sundance and Tribeca. These are rare gems, like the ones Indiana Jones used to track down. (I guess I am feeling nostalgic.) And if you're lucky enough to book a lead in one of these movies, it would be a mistake to do the job and then forget all about it.
If you believe in the project and your work in it, stay in touch with the filmmakers during postproduction. Ask if you can sit in on some editing sessions. Learn everything you can about the movie. And when they start having screenings or if the film gets into festivals, you should always be there to support the project and greet the audience and help with interviews. One of my clients did this, and when the movie was finally picked up for distribution, they gave him a producer credit.
Trust me. The filmmakers will appreciate your dedication. Hell, you'll probably be the first actor they hire on their next project! And if you're wondering if all this extra work is really worth your time, ask yourself this: Why just act when you can do so much more?
This story originally appeared in the June 6 issue of Backstage Magazine. Subscribe here!
Ever wonder what agents are really thinking? Get more from Secret Agent Man here!