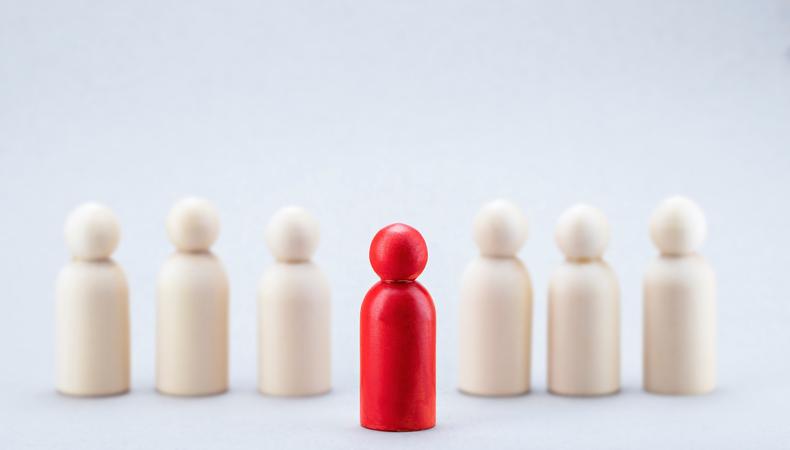 To put it simply, p
ersonal branding is how people experience you. From a

cclaimed, longtime actors like Robert DeNiro and Meryl Streep to more recent stars like Jennifer Lawrence and Jonah Hill, each one brings a different set of qualities we identify as uniquely their brand.
So w

ho you are and how you're per

ceived is in the realm of personal branding. In an industry where supply exceeds demand, it

'

s important for actors to set themselves apart. Here are 10 tips to do so. Now go forth and develop your brand and stand out from the crowd!
1. Remember that you are a brand.
You need to acknowledge this reality. Whether you intend it or not, you have a brand. No matter how much you object to being "objectified," the brain is hard-wired to do so! Your physicality, your emotions, your energy—the totality of you—are always and forever subject to judgment. Make sure you are as you wish to seem.
2. Figure out who you are.
You get paid to act, so who are you? In an attention economy, time is a commodity. You have an eight-second window to show people what you're about. This is what we in the business of branding call a "unique position." If you can't do it, we can't sell it. Clarity is everything in this industry; confusion is death in branding!
3. Own it.
Your name, your face, your personality: they are yours and your purpose as an actor is to express yourself through your personality, using your face and a "vibe" that begins to resonate with your name. This level of ownership invents your brand.
4. Decipher your strengths.
Being good at something is different than being passionate, so it's important to identify your unique strengths. Understand what you're good at and invent opportunities to showcase these things. Learn how to "do you" well.
5. Authenticity is marketable.
The more authentically satisfied you are in yourself and your self-expression, the more seductive you appear to others. Human beings spend their lives trying to invent happiness by chasing rewards, both material and chemical. The ability to explore your strengths and play to your happiness is a seductive and highly marketable thing to achieve.
6. Figure out your signature.
What are you known for? What makes you irreplaceable? The most influential people on the planet can communicate complex ideas simply. Get clear on who and what you stand for, then explore and express this position in a way that's true to your personality.
7. Embrace social media.
It's the new land of opportunity and all it demands from you is content. Embrace social media as an extension of yourself: express yourself, explore yourself curiously, evoke emotions. This is how trust is earned and influence is built.
8. Be likable.
Part of the pleasure in observing an actor is the marriage between their personal brand and the characters they play. Your inability to allow your personality to truly transcend a role is what limits your likability.
9. Make the character yours.
The characters you play are built like houses: they need solid foundations or they sink. You are the foundation of every character you inhabit. That character relies on your face, your body, your personality. In a situation where 20 actors audition to play one character, a director expects to have 20 variations of that one character. Make the character yours!
10. Develop yourself, develop a brand.
The human body stirs an ambition in people that no product rivals—it is the ultimate luxury. It's uniquely bespoke and it belongs to you. What you do with it is part of the magic that makes you irreplaceable.