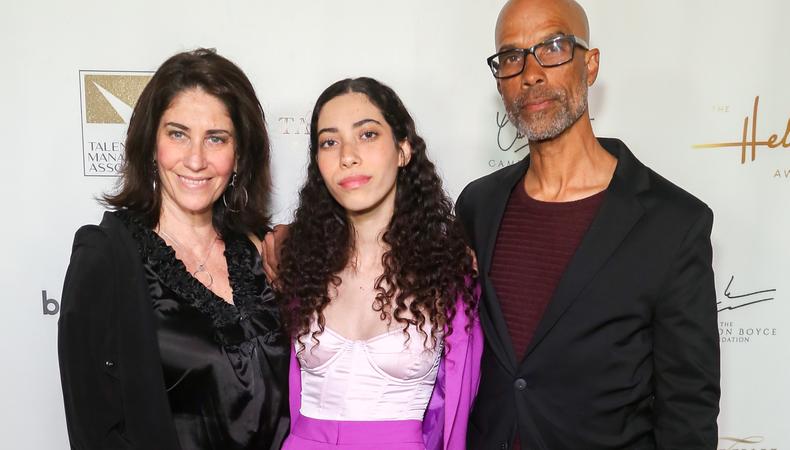 Amid a hectic Hollywood awards season honoring those behind, and especially in front of, the camera, the Talent Managers Association's Heller Awards honored those who got them there.
Celebrated in a spirited ceremony Nov. 7 at the Taglyan Complex in Los Angeles, the 15th Heller Awards, originally named after TMA co-founder Seymour Heller, again recognized the fields of both talent representation and casting. Categories span film, television, commercials, animation, and video games, plus recognition for industry professionals in specific regions of the country; votes are cast by TMA members.
Nominees included many duos of CDs and agents who collaborated together to bring top talent to the screen. Fittingly, the theme of the 2019 ceremony was unity. "We as an industry, as a community, and as an organization are stronger together than we could ever be alone," read a press release from TMA.
The ceremony, hosted by actor Mindy Sterling crowned casting directors Ivy Isenberg, Mary Hidalgo, Dan Bell, and Lyndsey Baldasare and David Rapaport, plus agents including Melissa Berger-Brennan, Julie Gudz and Candace Stewart, and Mike Eisenstadt. Winning the feature film CD honor was Sarah Finn, best known for casting Marvel's "Avengers" franchise and "Crash." The casting associate of the year prize resulted in a tie between Chris Gehrt and Coco Kleppinger.
The Hellers also paid touching tribute to five honorees in the biz. The Cameron Boyce Foundation received this year's Impact Award in memory of its namesake; the honor was accepted by members of the late actor's family. CD Mike Fenton, talent agent Cindy Osbrink, and Georgia First Film Commissioner Ed Spivia were presented with Lifetime Achievement Awards for their industry contributions. And the TMA Manager of the Year honor went to Betty McCormick of Midwest Talent Management.
For a full list of nominees and winners, and more information about TMA and its awards, visit the Heller Awards site.