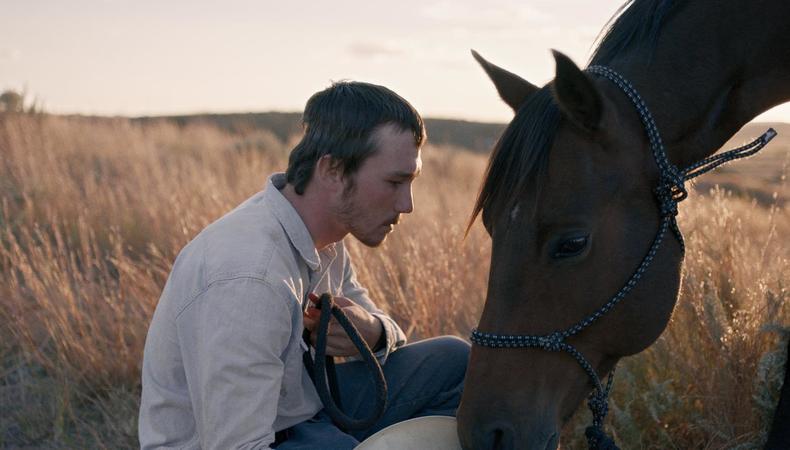 Honoring some of the industry's most exciting indie filmmakers working today, the 28th annual Independent Filmmaker Project (IFP) Gotham Awards were held Nov. 26 at Cipriani Wall Street in New York City. The evening's starry list of presenters included Cynthia Nixon, Barry Jenkins, Regina Hall, Keegan Michael-Key, MJ Rodriguez, and Patricia Clarkson.
The top award, for best feature, went to writer-director Chloé Zhao's contemporary western tale "The Rider," released early last year by Sony Pictures Classics. At the 2018 Film Independent Spirit Awards, Zhao was the recipient of the inaugural Bonnie Award; with the biggest honor from IFP, the largest indie film membership organization in the U.S., her reputation as one of today's most fascinating filmmakers is well-earned.
A24's religious drama "First Reformed" fared well in the Gotham results, earning accolades for leading actor Ethan Hawke and helmer Paul Schrader, who won the screenplay award. In his rousing acceptance speech, Hawke spoke out about his industry's responsibility today. "As members of the artistic community, we are the great generators of empathy and compassion and we have to do our work," he said. "What my mom always said to me is, 'You don't have to protect the truth. You have to live in the truth, and it will protect you.' "
Toni Collette of A24's "Hereditary," one of this year's horror hits among critics, took home the award for best actress. Distributor A24 also scored in Gotham's "breakthrough" categories; star Elsie Fisher and writer-director Bo Burnham of middle school drama "Eighth Grade" both took home trophies, the latter winning the esteemed Bingham Ray Breakthrough Director award for his feature film debut.
The breakthrough series awards for long and short form went, respectively, to "Killing Eve," BBC America's Emmy-nominated Phoebe Waller-Bridge drama, and web series "195 Lewis," created by Rae Leone Allen and Yaani Supreme, and directed by Chanelle Aponte Pearson.
Along with the competitive awards, a Special Jury Award for ensemble performance was presented to Olivia Colman, Emma Stone, and Rachel Weisz of Yorgos Lanthimos' Fox Searchlight Pictures contender "The Favourite." Weisz also received a career tribute honor, as did Willem Dafoe, director Paul Greengrass, and producer Jon Kamen. Taking home the IFP Gotham Audience Award, voted upon by IFP members, was Morgan Neville's Focus Features documentary on Fred Rogers, "Won't You Be My Neighbor?"
For a full list of this year's Gotham Award contenders and more, visit www.ifp.org.