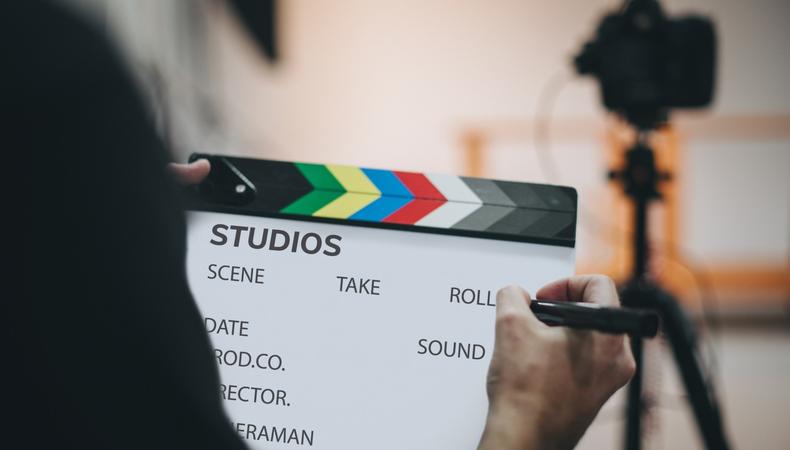 If you want to know how to make movies, the best thing you can do is study. I know many people who don't think they need to learn about filmmaking and acting before they pursue a career, but it's important to learn about the thing you want to do in life and do what you can to grow in the area. Otherwise, in my humble opinion, you're not giving it 100 percent.
Think about it. If you wanted to be an Olympic ice skater, you're not just going to show up at the Olympics and try to get in. You're going to practice ice skating, you're going to get a coach, you're going to compete in competitions, and you're going to do everything you can to hone your skill to give the best performance. You need to do the same thing when you pursue a career in film,
Here are three reasons you'll benefit from going to school.
1. You'll get to know the industry.
By going to school, you'll learn more about the history of the industry and you'll get to know the films and actors who shaped it. Many phenomenal actors and filmmakers have gleaned wisdom and advice from those who have gone before.
For example, John Krasinski mentioned that he got inspiration for his film A Quiet Place from films likes Days Of Heaven and The Thin Red Line. Both of these were directed and written by influential filmmaker Terrence Malick, who's known for shooting the majority of his films outdoors, likes to shoot in natural lighting, and mostly uses steadicam shots. These are the kinds of things you'd learn by going to school.
For actors, school can help you gain confidence, give you a perfect platform to actually use your talent, and allow teachers to offer helpful advice and guidance. Often actors have little acting ticks they don't recognize or see. Some overuse pauses or sighs or have a go-to stance they use over and over again for different characters. Acting teachers can help you break out of those ticks and help hone your skill at the same time.
READ: 27 Film Schools You Should Know
2. Practice makes perfect.
In order to grow and mature, you need to be making content. I heard once that it takes 10,000 hours for a creative to really master their craft. So if you're an aspiring filmmaker or actor, being in a school can give you time to practice.
Having feedback from your lecturers can give you insight into areas you didn't realize needed work too. Just the other day, I was hanging out with a friend and we were practicing monologues together. We'd decided to try accents that we were rusty using. I did my monologue for her and her feedback was super helpful. Some of the areas where I thought I'd nailed the accent were actually some of my weakest. Later, at home, I recorded the same monologue with the same accent and picked out the areas my friend had noted. Yes, I could have done that all on my own, but having constructive feedback from others is important.
Acting and filmmaking are all about teamwork. If you don't have the luxury of connecting with friends who can help build your skills, a school can be an easy place to find people who can help.
3. You'll make connections.
One of my favorite creatives at the moment is Brit Marling. She's someone who knew the kinds of acting roles she wanted, and so she taught herself to write, got together with two of her filmmaker friends from university, and made those films. Brit is very outspoken on the fact that she couldn't have done this without a team around her and I for one, am grateful she gets it.
When I teach in film schools, I talk about how a film set is really just a mini city. You've got medical professionals and chefs, artists and creatives, builders and painters, accountants and IT techs, and so much more. It really does take a team of people to create a movie. Many of these teams are built because of film and acting school. I personally am working with a film company full of creatives that I went to film and acting school with and many have joined since because they too met through school. It's a natural way of building up the connections you make, especially if the school you go to has guest lecturers who work in the industry. You never know who may see you and ask you to crew their next film or ask you to audition for their movie.
These are only a few of the reasons I'd suggest you consider going to school. You may even find that going to school helps you realize another area in film that you want to work in, but never thought was attainable. When I went to film school, I wanted to focus solely on writing but discovered that I actually loved editing too. I would never have even given editing a try if I hadn't been forced to try it in school.
Students really have the most natural place to keep learning, growing, and connecting with the film community that can give an edge to their future careers. It's definitely worth thinking about and seeing if going to school is the best idea for you.
The views expressed in this article are solely that of the individual(s) providing them,
and do not necessarily reflect the opinions of Backstage or its staff.