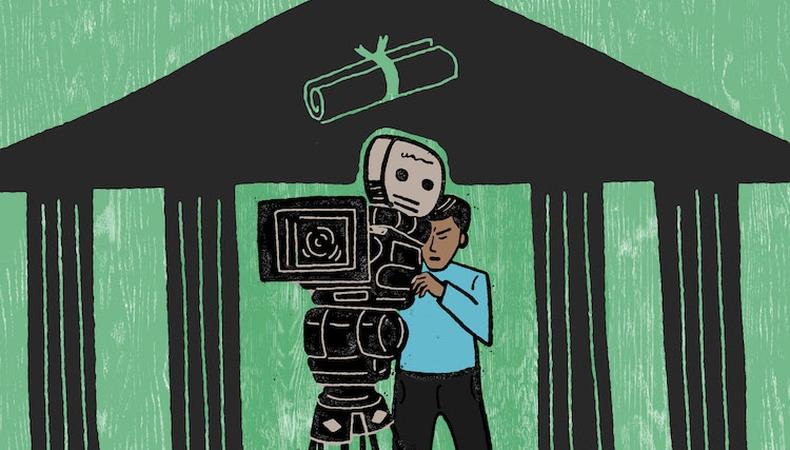 Finding the right film school doesn't necessarily mean finding the most expensive or prestigious institution. It's about discovering which university is going to give you the tools you need to tell the stories you want to tell.
You might be choosing based on whether you need the latest technology, hands-on experience, or a mix of theory and practical. Other considerations might be deciding between learning all the different aspects of filmmaking and focusing on a specialty. Some schools offer access to good internships; at others, working professionals will be your instructors; in general, location, networking opportunities, and cast and crew availability are always elements to keep in mind.
New York and California might have larger populations of actors, writers, directors, and other filmmakers than elsewhere in the U.S., but as more productions leave L.A., it's worth taking a look at universities outside those known filming hubs.
No matter what your criteria, there is a school that fits the experience you're seeking. Backstage has compiled a list of schools that offer opportunities future filmmakers should consider when selecting the right fit.
American Film Institute (AFI)
AFI offers students an immersive film experience that trains them in various positions no matter their focus. Students work together in teams, building relationships that will last after they graduate. AFI also has a partnership with SAG-AFTRA, and many of its films are cast exclusively through the SAG-AFTRA Conservatory, giving student filmmakers access to "name" professional talent. Students are matched with industry mentors who continue to work with them after graduation to help increase their odds of finding a job once they complete the program. Notable mentors include Frank Spotnitz ("The Man in the High Castle"), James L. Brooks ("Terms of Endearment"), Stephen Lighthill ("Top Gun"), and Jeff Wachtel (president of NBCUniversal International Studios). Actor and casting director Victoria Hoffman serves as the coordinator for the SAG-AFTRA Conservatory partnership with AFI, helping students find the best casts for their projects.
Chapman University
Despite having to choose a specialty at the end of their sophomore year—directing, cinematography, editing, sound design, or production design—students at Chapman learn all aspects of filmmaking, whether it's writing the script, breaking it down to scout locations and create a schedule, or editing after shooting. Students from all specializations work together to create a 10-minute film during their junior year and a thesis film during their senior year. Chapman also offers a Television Writing and Production major. Those students have the opportunity to create and produce pilots and web series. Alums Tom Teller and Julian Conner won the 2017 Coca-Cola/Regal Films Competition. Several student pilots have been finalists in the New York Television Festival, which is open to students and independent professionals. Notable instructors include Eric Young (former Disney Studios executive), David Ward (writer, "Sleepless in Seattle"), Alexandra Rose (producer, "Norma Rae"), and John Badham (director, "Saturday Night Fever").
Columbia University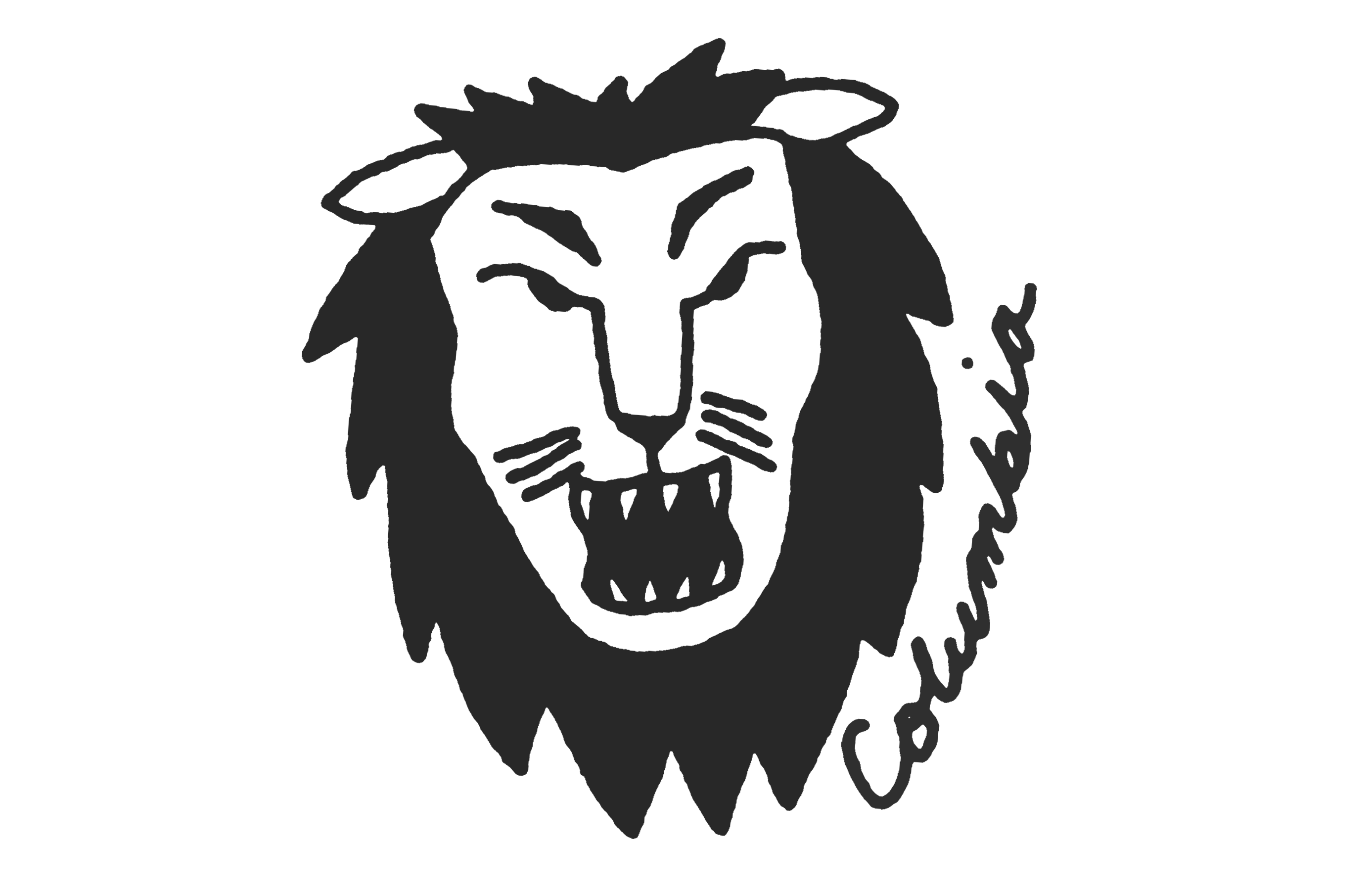 The film program at Columbia University in New York City offers both an MFA in film, and a B.A. and an M.A. in media and film studies. Columbia's elective selection is among the most diverse you'll find, offering courses like Cuban Cinema, Queer Film Theory, and Iranian Cinema that allow students to study the evolution of film. Valuable internship opportunities are available with prestigious studios like Sony, which has a long-running relationship with the university. MFA students also have the opportunity to combine theory and practice, which is rare for this degree of study. The program also connects students and provides networking opportunities through its student-run organization, Columbia University Film Productions. Recent notable alumni include Ben Odell, who produced the remake of "Overboard," which was released in spring of 2018.
DePaul University
This Chicago-based school has a prestigious reputation in the acting world, but its film program is notable, as well. The program focuses on the technical aspects of media production and the relationship between technology and creative expression. Students collaborate with their peers and faculty members to produce films through DePaul's Project Bluelight program. Some classes are held at Cinespace Chicago Film Studios, where network dramas like "Empire," "The Chi," "Chicago Fire," "Chicago P.D.," and "Chicago Med" regularly shoot. Comedy fans will be excited to learn that DePaul is now offering a comedy filmmaking concentration in collaboration with the Second City. DePaul also offers a 10-week program, DePaul L.A. Quarter, which immerses students in Hollywood; they live in Los Angeles, take classes on a studio lot, and intern at high-profile companies.
Feirstein Graduate School of Cinema
Located on Steiner Studios, a working studio lot (home of Fox's "Gotham"), this master's program for film is an extension of Brooklyn College. The studio includes a soundstage as well as pre- and postproduction facilities, giving students access to everything they need. Feirstein has several tracks tailored to student interests, including program concentrations like screenwriting, media scoring, and sonic arts. The graduate program was developed using both public and private funding, with the goal of providing a high-quality public film school that would make filmmaking more accessible. Focused on keeping student costs low, Feirstein strives to provide the same filmmaking opportunities as those available at private institutions, but without the high price tag. The school encourages collaboration and strives to give underrepresented students opportunities to tell their stories through film. Advisory board members at Feirstein include Darren Aronofsky, Ezra Edelman, Don Buchwald, Celia Costas, Ethan Hawke, and Steven Soderbergh.
Florida State University
This film program in the Sunshine State has a lot to offer, starting with a student to faculty ratio of 5-to-1. FSU students don't have to worry about filmmaking costs since each student is guaranteed funding for their films in addition to access to all the necessary equipment. Plus, students are encouraged to tell their stories regardless of their background or circumstances. Graduate Barry Jenkins and his crew of FSU alumni are an excellent example of this focus with his Academy Award–winning feature "Moonlight."
MFA students also have the opportunity to hold annual casting calls in NYC, Los Angeles, and Atlanta, in addition to local calls in Florida. The university's Torchlight Program provides instruction in business practices of the film industry including motion picture financing, distribution, and marketing, and helps students find relevant internships to gain experience in those areas of filmmaking.
New York University (NYU)

The large school in the heart of the Big Apple has long held a reputation in the genre and has earned it with celebrity alums like Martin Scorsese ("Goodfellas"), Joel Coen ("No Country for Old Men"), Vince Gilligan ("Breaking Bad"), and Damon Lindelof ("Lost"). At NYU, you don't have to wait to graduate to find success. Students have plenty of opportunities for hands-on experience in the classroom, with writing, directing, producing, shooting, and crewing films and exercises. The school's The First Run Film Festival features films, videos, multimedia, and animation projects from undergraduates and graduates, and offers entrants the opportunity to win over $50,000 in prizes. The university also employs working professionals like Spike Lee, who won the Grand Prix award for "BlacKkKlansman" at the 2018 Cannes Film Festival. Lee serves as the artistic director of Tisch's Graduate Film Department when he's not making award-winning films of his own.
Savannah College of Art and Design (SCAD)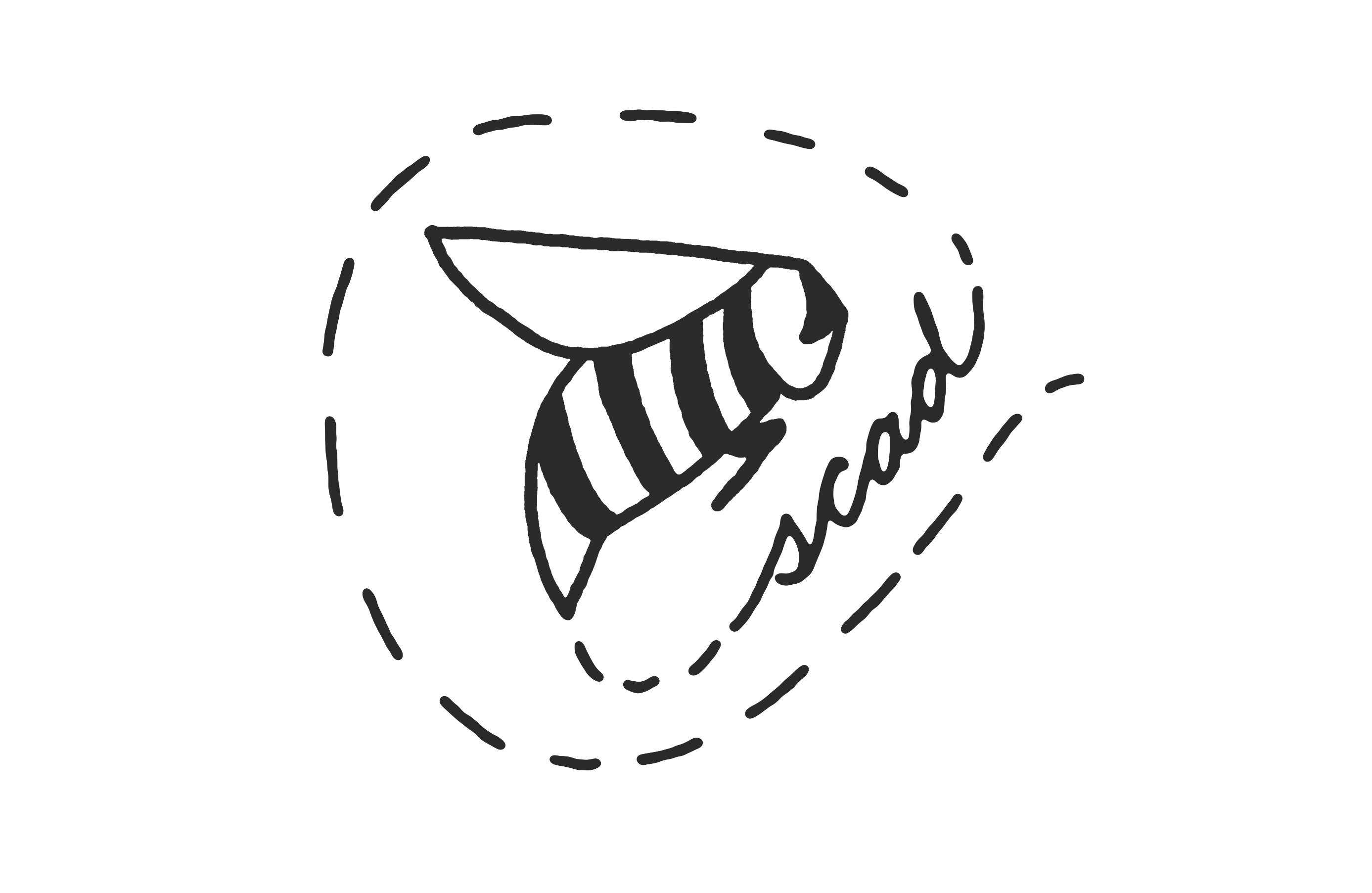 With the production boom in Georgia, former CBS casting director and current SCAD Dean Andra Reeve-Rabb works hard to keep students on par with Hollywood. The new Savannah Film Studios provides 22,000 square feet of soundstages and green screens. SCAD Digital Media Center gives students access to the latest technology, and internships are available at the nearby Turner Studios and Adult Swim.
In addition to hosting two festivals, the Savannah Film Festival and aTVfest, the college also hosts workshops where students work one-on-one with top talent. Most recently, Jeff Perry ("Scandal" and co-founder of the Steppenwolf Theatre Company) and casting director Linda Lowy stopped by to prep students on the ins and outs of the entertainment business. A testament to the quality training is "The Buzz," a series produced in collaboration with 120 students, which won MFA grads Shasta Ford and Matt Nickley a 2017 College Television Award.
University of California, Los Angeles (UCLA)
This L.A. school has multiple programs for filmmakers, whether you're looking for a full-time program to get your bachelor's or master's degree, or to continue your education with classes through UCLA Extension. Students learn from professionals who have worked or are working in the industry. Special programs include FilmLAB, a program which allows graduate students to attend the Telluride Film Festival and learn from top filmmakers in a workshop or lab setting. Studio 22, a student-run organization, is a multimedia resource center designed to give students an opportunity to train in media production. Studio 22 creates a collective that enables students and staff members to gain hands-on experience in their fields of interest. Recognizable alum include Francis Ford Coppola, Alexander Payne, Justin Lin, Gore Verbinski, Tim Robbins, Mariska Hargitay, Carol Burnett, Rob Reiner, Jack Black, Judy Kaye, James Dean, and Ben Stiller.
University of Southern California (USC)

In addition to boasting impressive onsite soundstages for students, the special seminars offered are a calling card for the L.A. university. Joe Wallenstein created and presents a production safety seminar that covers practical topics from how to treat actors to how to use stunts and special effects, and even how to handle animals on set. As the head of the Student Production Office, Wallenstein coordinates with Film L.A. to help students obtain the shooting permits they need for more than 2,000 student films shot each year. The university also has a special agreement with SAG-AFTRA that's a variation of the standard Student Film Agreement, allowing students to cast union actors. On the subject of casting, former actor and founding member of the Alliance of Women Directors Jennifer Warren has set up a seminar with casting directors, casting services, and SAG-AFTRA reps to answer questions film students have about working with actors. Warren helps students navigate the casting and directing process.
ArtCenter School of Design
Though it's a trek through the mountains to get to this Pasadena arts school, the trip is worth it. Offering all different types of visual arts programs, the campus presents beautiful settings for filming. One unique advantage ArtCenter has is a full-time casting coordinator who works directly with students on the casting process, ensuring they find the actors they need to make their films pop. The program offers three tracks: cinematography, editing, and directing. Graduates of the program will have a reel of work they've written and directed. Alum Dan Bartolucci has worked on VFX on blockbusters like "Captain America," "Harry Potter and the Deathly Hallows, Part 2," and "The Twilight Saga: Breaking Dawn, Part 1."
Biola University
While the university is known for its seminary studies, the film program is ambitious. The private Christian school is located in Los Angeles County, California, in proximity to Los Angeles. It offers an intimate campus with an emphasis on building connections and working together rather than on an atmosphere of competition. Biola's cinema and media arts program features biblical integration and collaboration. Offering an alumni network, an internship program, a student film festival, and the opportunity to attend the Sundance Film Festival, Biola fosters education and networking throughout the program. Graduates have gone on to work for companies like Lucasfilm, Universal, Marvel Entertainment, and DreamWorks Animation, in addition to working on shows like "Blue Bloods," "New Girl," "Fresh Off the Boat," and "How to Get Away With Murder."
California State University, Northridge
CSUN may not be as well-known as UCLA, but the university is full of professors determined to help their students succeed. In addition to the hands-on training and mentoring throughout the filmmaking process, the school has a year-round screening program, which presents classic films as well as visually significant newer films and brings in guest speakers for lectures and panels. The program is growing and has both film production and television production options for students. The newly added Paul Hunter Film Titling/Visual Effects Suite provides students with digital animation and title creation facilities utilizing 3-D Max, Combustion, and After Effects software programs.
Emerson College
Emerson has made safety a priority by offering workshops on the equipment available to students so that they will know how to operate it carefully and effectively for their films. The university's Bright Lights screening and talk series gives students and the Boston community a chance to screen their work and participate in discussions and presentations from industry professionals. If filming music videos is your thing, Emerson hosts Silversonic, an annual showcase of music videos made by Emerson students and alumni. The next Emerson Film Festival will take place in March 2019. The program offers the opportunity to travel to Los Angeles to network with industry professionals and find internships in Hollywood. Notable alumni working in Hollywood include Dawn Steinberg (Sony Pictures Television EVP, Worldwide Talent & Casting) and actor Denis Leary.
Loyola Marymount
This university located on a hill overlooking coastal California has a film program that encourages students to be ambitious, but tuition isn't cheap. The student-produced interview series "The Hollywood Masters," hosted by the Hollywood Reporter's Stephen Galloway, was picked up by Netflix, giving students experience in producing and creating hours of educational industry interviews. For graduate students, the Incubator Lab provides a mentorship program for select alumni, enabling students to continue their education after graduation with mentorships and the added perks of free casting services, space rentals, and access to the film school's production equipment. The school's alumni network also helps students continue building professional connections. LMU grad and instructor Gloria Calderón Kellett brought several former students to work for her Netflix series "One Day at a Time."
Montclair State University
Through a partnership with Sony, Montclair has top-notch production equipment and other high-quality technology in the university's theaters, classrooms, media labs, multiplatform newsroom, and even in public spaces. Student organizations provide community and collaboration for film students, and the Film Institute at Montclair State brings speakers to the university. While in school, students can participate in industry conferences and competitions and have access to internships at TV studios. They also develop a portfolio to help with the job search after graduation. Two student films, "Hit Me Up" and "Undefined: A Muslim-American Musical," made it to the Cannes Short Film Corner at the Cannes Film Festival in 2018.
New York Film Academy (NYFA)
New York Film Academy has several campuses around the world, including New York, Los Angeles, and Miami in the U.S.; Italy and Australia; and many more additional satellite campuses. The Los Angeles location offers student filmmakers the opportunity to film on the Universal Studios backlot. The New York campuses are located in Lower Manhattan in Battery Park and in the Financial District. Different degree programs are offered at different campuses, so check to make sure the degree you plan to pursue is at the location you want to attend. Students in Australia's Gold Coast have the opportunity to work in the backlot of the renowned Village Roadshow Studios. Eligible students studying abroad at a NYFA international location can receive U.S. regionally accredited transcripts through a partnership with Endicott College. Grads include Issa Rae ("Insecure"), Aubrey Plaza ("Parks and Recreation"), and Lisa Cortes ("Precious").
Pratt Institute
Instead of having students choose one specialty, Pratt focuses on educating them as "total filmmakers" by teaching every step of the process and promoting interdisciplinary collaboration. Students are also encouraged to take electives outside of their specialization to create a well-rounded education. The Pratt Film Society hosts free weekly screenings across the disciplines, exposing students to documentaries, narratives, and biopics. Recently showcased films included the New York Film Festival premiere "Voyeur" from Myles Kane and Josh Koury, and "Our New President" from Maxim Pozdorovkin, which premiered at Sundance 2018. Local talent is also featured, including works by students, staff and faculty, and alumni. Notable graduates include Liz Hannah, who wrote the screenplay for Steven Spielberg's Oscar–nominated "The Post."
While the name might make you think of the circus, the university's top-notch animation program has garnered attendees several Student Academy Award nominations and wins. The success of the animation program, rather than the film program, is what drew our attention. With graduates working at top animation studios like Pixar, Blue Sky Studios, Rooster Teeth, JibJab, Halon Entertainment, and Paramount, the school teams students with real-world clients to provide hands-on experience and prepare them for what the postgraduate world looks like. It also offers help obtaining internships through its Center for Career Services, and fourth-year students get critiques from visiting artists to improve their work.
San Francisco State University
San Francisco State University's School of Cinema offers filmmaking majors in documentary, experimental, and fiction, and gives students in each track an opportunity to focus on cinematography, directing, editing, and sound. The school also offers an animation emphasis. The program is centered around creative expression, critical thinking, and social engagement. Notable alumni include Academy Award–winning sound engineer Gloria Borders, sound designer Christopher Boyes, screenwriter Steve Zaillian, filmmaker Ethan Van der Ryn, and producer Jonas Rivera, as well as Oscar-nominated screenwriter Lisa Cholodenko ("The Kids Are All Right"), producer Bill Johnson ("Secretariat," "I Love You, Man"), and television executive David Sacks.
School of the Art Institute of Chicago (SAIC)
The School of the Art Institute of Chicago prides itself on fostering experimentation with form and content, empowering students to think outside the box and explore experimental media art. Students have access to the Video Data Bank, which offers videos by and about contemporary artists. The school is also home to the Gene Siskel Film Center, which screens and promotes alumni, student, and faculty work in addition to hosting international filmmakers. Alum Rashid Johnson is currently shooting his directorial debut, "Native Son," based on Richard Wright's famous novel set in Chicago.
School of Visual Arts (SVA)
This school focuses on giving students a way to express their personal vision, whether that means working for a company or making their own films. Since 1990, School of Visual Arts has given students the opportunity to showcase their work in the Dusty Film and Animation Festival for industry professionals. The Filmmakers Dialogue facilitates conversations between professional filmmakers and students so that students have opportunities to learn from professionals working in the field. Students get hands-on experience making films in all four years of attendance.
Stony Brook University, Southampton
In its new building on Eighth Avenue, Stony Brook's MFA Film Program is the only program in the SUNY system focused on independent filmmaking. Formed around a partnership with Killer Films run by Christine Vachon ("Carol," "Far From Heaven"), the program is committed to supporting indie filmmakers. Two people who live up to that label, Vachon and Pamela Koffler, shaped the program, which focuses on providing hands-on experience. Faculty members like Vachon and Koffler, along with other industry professionals, mentor students through the process from writing the script to working with actors and crew members to navigating the business aspects like legal, marketing, financing, and distribution.
Temple University
Some of the less glamorous aspects of filmmaking are the ones that Temple highlights on its program page, including fundraising, exhibition, and distribution. While it may not be what comes to mind when most people think of learning about film production, these skills can increase a student's odds of success, and the B.A. with a Concentration in Producing at Temple ensures they'll cover all those topics. The school also offers a BFA with a Concentration in Directing that focuses on preparing students to enter graduate film programs or pursue professional careers. Students at the Philadelphia-based university also have the opportunity to study and train in L.A. and Venice, Italy.
University of North Carolina Wilmington (UNCW)
This school's new filmmaking program is designed to help prepare local filmmakers for Hollywood as more films come to shoot in the Carolinas. The unique aspect of the program is that the film studies and film production tracks are combined. Theory and analysis are paired with production to generate over 500 films a year from students. Wilmington, home of "Dawson's Creek," "One Tree Hill," and "Iron Man 3," offers film studies majors many internship opportunities. The school also hosts a yearly conference and festival called Visions, which awards students prizes and grants in addition to providing visibility for their films. To top it all off, the university is rolling out a master's program in film studies in the fall of 2019.
University of Texas at Austin
The Radio-Television-Film program at the University of Texas in Austin offers both bachelor and masters programs as well as a doctorate program in Media Studies. The university starts students off young with their summer camps which give children of various ages a chance to get a taste of what the university offers. With degrees in theoretical and practical application, students can learn about the media from a hands-on production approach or study the media from an academic perspective. Austin boasts a number of high profile alums, including graduate Raymond Mansfield who was an executive producer on the Oscar-winning film "Get Out." Other notable alums include the Duplass Brothers ("Safety Not Guaranteed"), Tommy Schlamme ("The West Wing," "Social Network"), Matthew McConaughey, and Zack Parker (Grand Jury Prize Winner for narrative feature at South by Southwest).
University of Texas at Arlington
Arlington's program strives to balance practical application with theoretical appreciation of film by treating film and video as a studio art program. With undergrad degrees offered in filmmaking, animation (2D/3D), and screenwriting, students are given the opportunity to start hands-on production work as early as their freshman year. One highlight of the program is their Narrative Filmmaking class, which gives students the opportunity to work together to create a production company and then go through the process of producing a film that is premiered at the student video festival.
Check out Backstage's film audition listings!