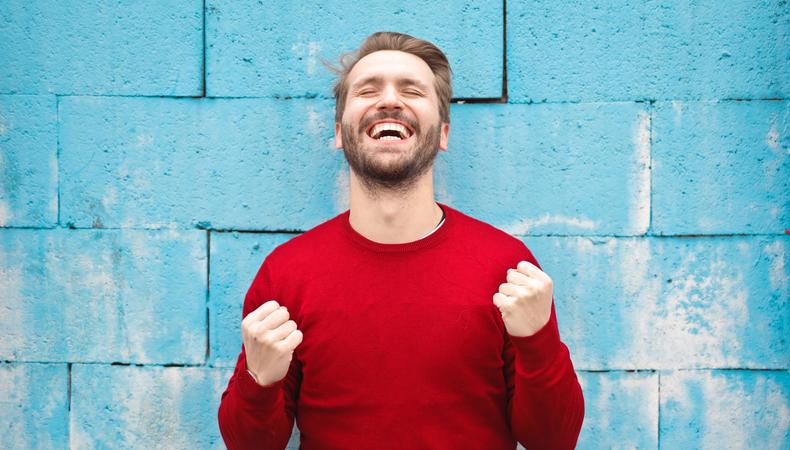 In my last article, I took a humorous look at the idea of overnight success. I couldn't help myself. But honestly, the idea of success being "overnight" is really a lie that often ends in overnight disaster and a myth that needs to be busted.
Obviously, success in the entertainment industry is possible. But only once you recognize that you need to move away from the myth and instead develop an attitude that will help make your ascent to the top and pleasant and full of successes. Here's how.
1. Do your job.
I saw a story on the news about two off-duty paramedics who saved a man's life. They happened to be in the same store as the man when he suffered a cardiac arrest. He was gone and they brought him back to life. The next day, they were given awards of recognition.
Is this an overnight success? It has the same dynamics as apparent "overnight success" in the entertainment industry: the paramedics had trained extensively to save lives and had probably saved many before only this time, someone caught it on video, which wound up on the news and so they were publicly recognized.
Like so-called overnight successes in the entertainment world, most of the public had never heard of these paramedics' before. And, as with entertainers, they did something fantastic most people can't (or believe they can't) do. Lastly, like entertainers, their careers will continue. They will save more lives, though may not always be publicly acknowledged for it. So maybe this was more of an overnight recognition than success.
Both paramedics told reporters, "I'm not a hero. Just doing my job." That's a healthy attitude with which to view our work: when actors land roles, we too are just doing our jobs.
2. Build your origin story.
We get the idea that success goes on and brings more success whereas recognition is a one-shot deal. Then you have to do something else to be recognized again despite feeling like the payoff should last for years.
But if you check nearly any actor's IMDb, you may discover they had plenty of obscure roles before they were recognized. For someone craving overnight success, this kind of obscurity could be viewed as failure. But this pattern of recognition to recognition is how most actors' careers develop.
Without the small recognitions—and failures—you'd have no story of your meager beginnings. This is something your fans will someday demand to know! And without failures, you can't judge what a real success is. So, the more flexible you are in the way you interpret your successes and failures, the better you will be at dealing with them.
3. Avoid "warpage."
Can you imagine success being discouraging? I can. I've experienced successes and still though, "Yes, I'm a significant actress in the play, but I'm not the lead," or, "It's a comedy booking but I'm not the headliner," or, "It's a co-star role, but not a guest star role."
This is an unhappy practice. If engaged in too regularly, it can develop to the point where your achievement, whatever it is, is never enough. "It's great, but it's not a real success!" Looking for "great" change overnight can become an obstacle to success. Obsessing over having it all, wanting it overnight, feeling cheated by not getting it—such states of mind make people bitter, impatient, shortcut-minded, and capricious. It makes your journey harder.
This kind of attitude can warp your appreciation of the actual successes you're achieving.
If you were truly thrust into the spotlight overnight, you might resent the inconvenience of it. Perhaps you'd no longer be able to fulfill obligations you have elsewhere, spend time with friends, or discover that your time was no longer your own. You might begin to behave in self-sabotaging ways to slow things down so you could adjust on your own terms. This could, in turn, jeopardize your success, maybe even cutting it short.
Bottom line: it's simply unfair to yourself to judge your career by this "overnight success" standard, as if those who got their break seemingly overnight somehow make your efforts useless. Not true.
In life and entertainment, there are big, medium, hard, easy, and small times, each with their own sequence of recognition and success. And that is the real journey.
The views expressed in this article are solely that of the individual(s) providing them,
and do not necessarily reflect the opinions of Backstage or its staff.